Published on
October 2, 2020
Category
News
With influences including rap, reggae and traditional Malian instrumentals.
Alostmen are releasing their debut album, called Kologo, via Strut this October.
The band's sound takes its foundations from the Frafra tradition of the kologo – a stringed lute.
Formed by Stevo Atambire, Alostmen features Jo Ajusiwine on goje fiddle/vocals, Aminu Amadu on talking drum, and Sowah on gome box/djembe/conga, with production by Wanlov The Kubolor and Percy Yip Tong.
"I like to force my instrument to work," explains Atambire. "I'm a yout'man and into rap, reggae, Malian music. I add these to the band's sound."
"The kologo is traditionally played a certain way but Stevo will play it at the shortest end of bridge and accentuate, almost Hendrix-style! He plays with a pedal sometimes and can keep it an octave down with a bass sound. He has evolved the instrument in his own way," shares Wanlov.
Kologo is adorned with artwork by Lewis Heriz.
It follows Strut's release of Sun Ra Arkestra's first studio album in 20 years, called Swirling, in October.
Head here to pre-order a copy in advance of Kologo's 29th January 2021 release, check out the artwork and tracklist below.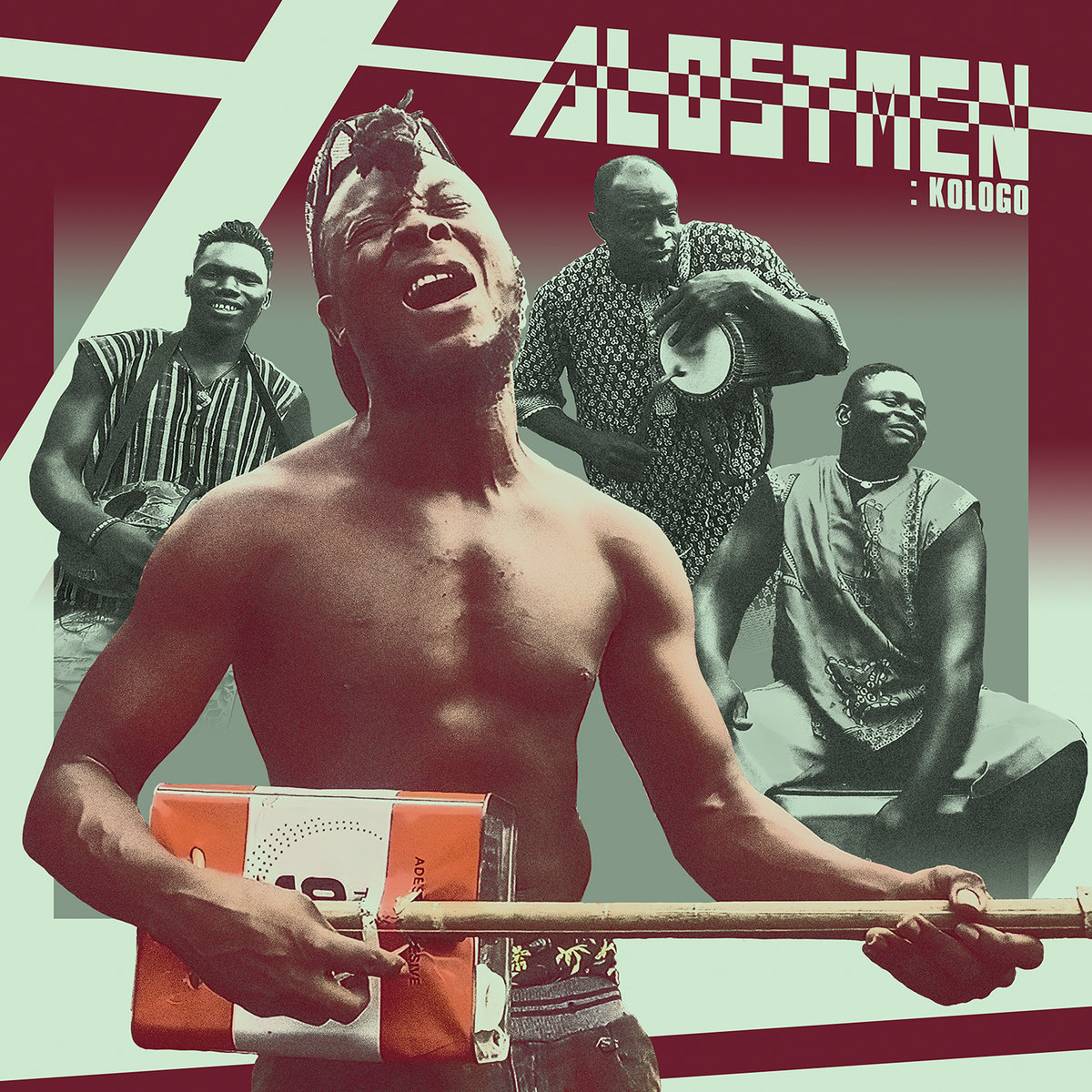 Tracklist:
1. Kologo
2. Teach Me
3. Fauziah
4. Minus Me
5. Do Good
6. Bayiti
7. Carry Me Go
8. Tanga
9. Killer Fear Die
10. Lorogo
11. Atubga
12. Baba
13. Teach Me (Original Ghana Mix)