Published on
October 30, 2017
Category
News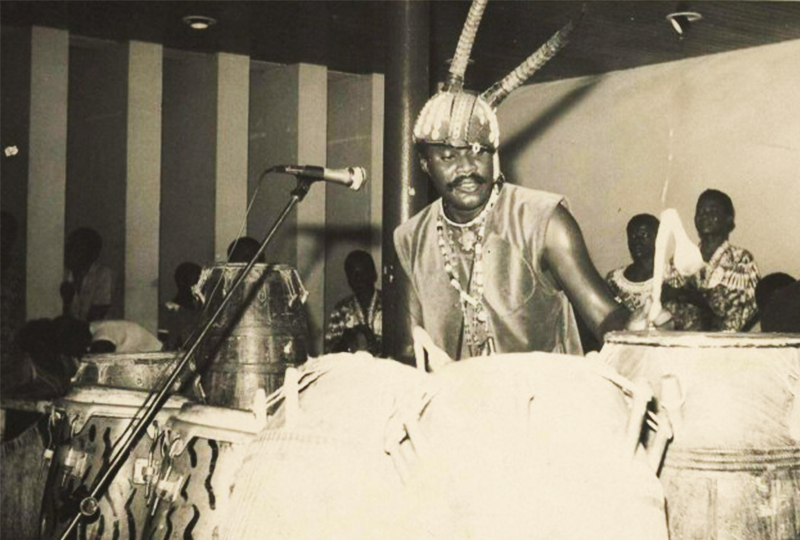 Ghanaian get down music, previously going on Discogs for £300+.
Multi-instrumentalist Okyerema Asante's 1980 record Sabi is being reissued by Kalita Records this October.
Read more: An introduction to the funky Ghanian afrobeat of Ebo Taylor
Percussionist Asante is a Ghanaian "master drummer", known for playing up to 85 different instruments in a single performance.
Though the LP was recorded and manufactured in the USA, it was self-funded and privately released in Ghana, via a limited pressing on Asante's Atumpan Records, alongside limited releases on Nigeria's Win Records, and the Ivory Coast's Société Ivoirienne Du Disque.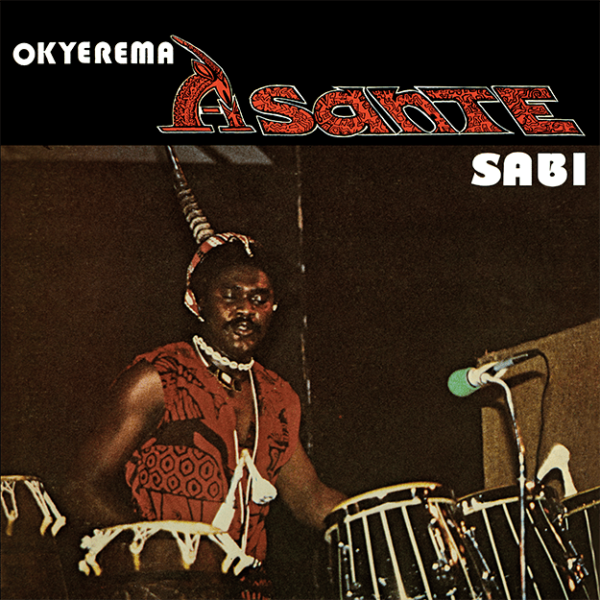 Sabi includes 15-minute long title track 'Sabi (Get Down)' on the A-side, with 14-minute 'That's My Girl' on the flip.
Its Kalita reissue – the first release of Sabi outside of Africa – includes interview-based liner notes and exclusive photos from Asante's career, spanning his time with Ghanaian band Hedzoleh to performing with Paul Simon on Rhythm of the Saints.
Order a copy here and listen to the LP below.
'Sabi (Get Down)'
'That's My Girl'
(Photo courtesy of Okyerema Asante.)