Published on
January 14, 2019
Category
News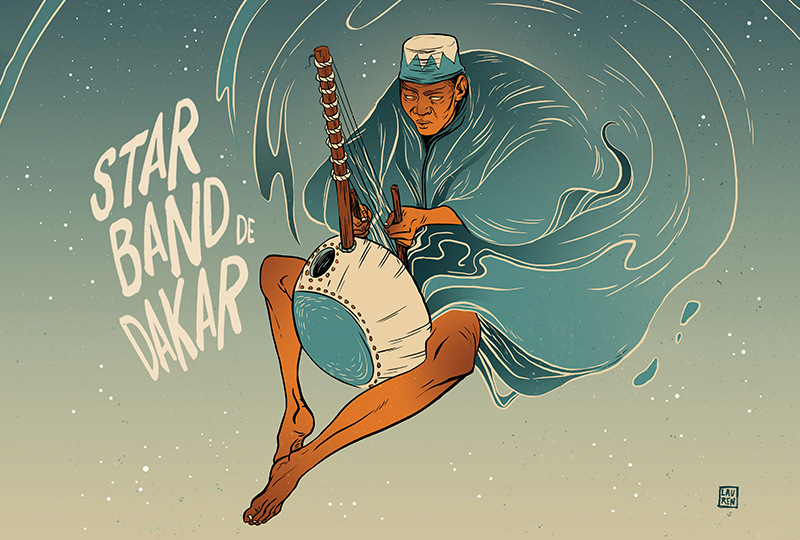 "For Dakar's youth, dancing to Cuban music was a revolutionary act."
Shining a light on Afro-Cuban psychedelia from Senegal in the sixties and seventies, Ostinato Records has compiled the music of Star Band de Dakar in a new LP of the same name.
Read more: Our favourite reissues of 2018
"Cuban music for the Senegalese was the portal to a more just modern world," shares Ostinato. "For Dakar's youth, with access to a slew of new nightclubs in the 1960s and '70s, dancing to Cuban music was a revolutionary act."
"With just two microphones and a four-track Revox tape recorder, Ibrahim Kassé, Star Band's founder and owner of Le Miami, recorded their entire catalog in his nightclub. Six of Star Band's most psychedelic Afro-Cuban tracks, an ode to their finest hour, are selected here."
Remastered in original mono, the Star Band De Dakar LP also includes a 12-page booklet.
It follows Ostinato's Two Niles To Sing A Melody: The Violins and Synths of Sudan – one of our favourite reissues of 2018, as well as a compilation of music by tambour player Abu Obaida Hassan.
Pre-order a copy here ahead of its 22nd February release, listen to 'Guajira Ven' and check out the track list below.
Tracklist
Side A
A1. Guajira Ven
A2. Misterioso
A3. Andado
Side B
B1. Mariama
B2. Danguele Fasso
B3. Le Lolaye