Published on
July 18, 2019
Category
Label News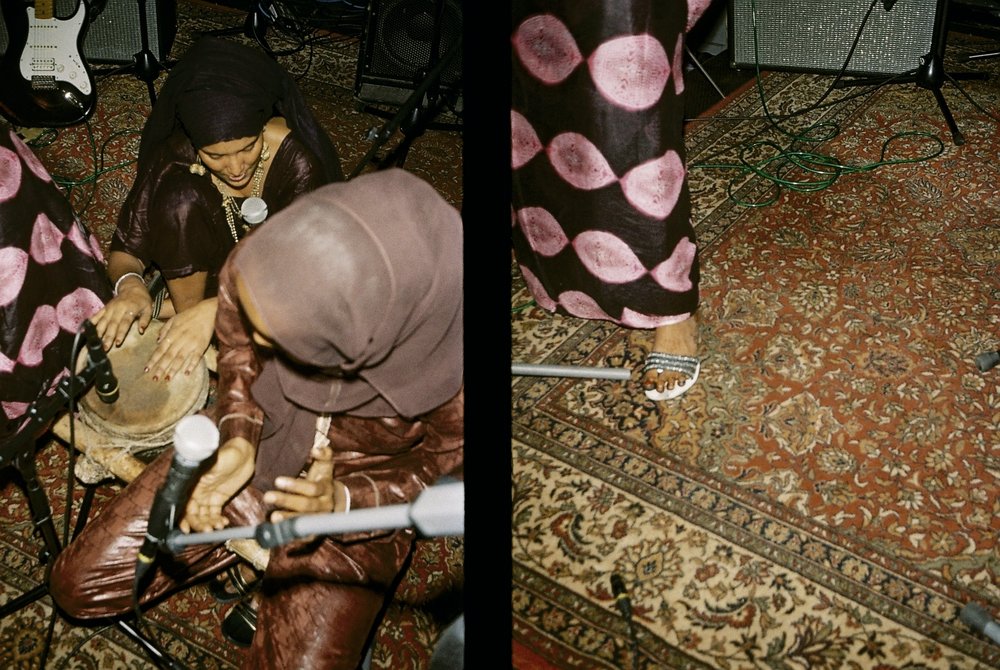 Featuring live recordings by Les Filles de Illighadad & Edmony Krater, with remixes by Dauwd, Maryisonacid and DJ Oil.
Berlin crew African Acid Is The Future is releasing a new 12″ called Ambiance II, this August on The Vinyl Factory.
Read more: Digging for records in Cuba with African Acid Is The Future's Maryisonacid
Recorded live at AAITF in May 2018, Ambiance II features two tracks by Niger group Les Filles de Illighadad, whose hypnotic Taureg guitar grooves have previously featured on releases by Sahel Sounds.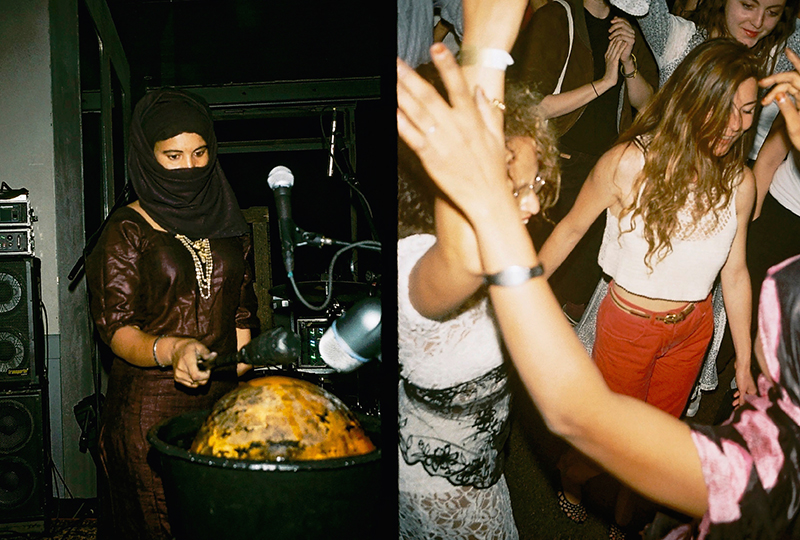 Entitled 'Tende I' and 'Tende II', the tracks take their name from a drum built from a goat skin stretched across a pestle and mortar. Like the instrument itself, the stripped back percussive sound is a celebration of wealth in simplicity.
On the flip, avant-garde multi-instrumentalist Edmony Krater channels the music of his native Guadeloupe to perform a brace of tracks originally released three decades apart, fusing a funky, jazz-inflected sound with gwo ka influences.
As with 2018's Ambiance I, the first in the three-part series released with The Vinyl Factory, the live performances are paired with a 12″ of dance floor-ready remixes from the AAITF crew – Dauwd, Maryisonacid and DJ Oil.
Ambiance II will launch at African Acid Is The Future on 27th July at Loftus Hall in Berlin. Click here for more info.
Pre-order a copy here ahead of its 2nd August release, check out Vava Dudu's artwork and the tracklist below.
Tracklist:
Side A
1. Les Filles de Illighadad – Tende I
2. Les Filles de Illighadad – Tende II
Side B
1. Edmony Krater – Gwadloup
2. Edmony Krater – Lagé
Side C
1. Les Filles de Illighadad – Tende II (Dauwd & Maryisonacid mix)
2. Edmony Krater – Gwadloup (Dauwd remix)
3. Edmony Krater – Lagé (AAITF outerlude)
Side D
1. Edmony Krater – Gwadloup (DJ Oil remix)
All photos courtesy by Camille Bokhobza