Published on
October 24, 2017
Category
News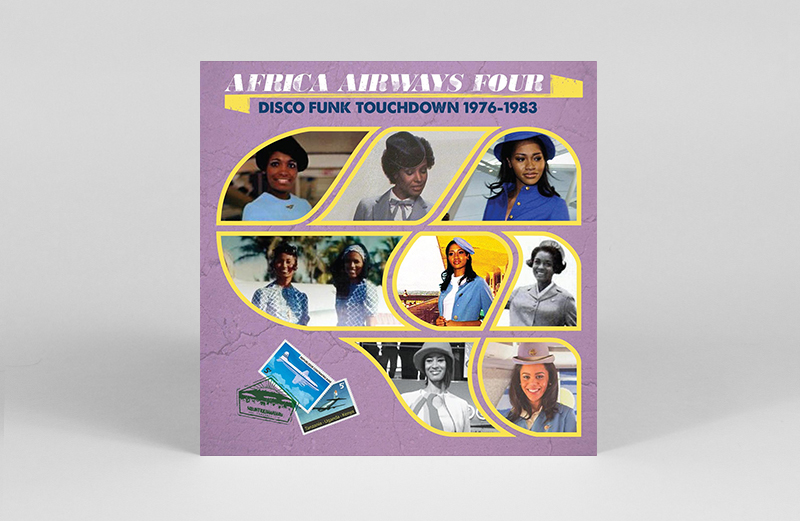 Now boarding a one way flight to Funkytown.
Africa Seven have announced the latest edition of their Africa Airways series: Disco Funk Touchdown 1976-1983, out this November.
Read more: African synths: 10 essential afro-electro records
The 10-track compilation follows Africa Airways One: Funk Connection 1973-1980, Africa Airways Two: Funk Departures 1973-1982, and Africa Airways Three: The Afro-Psych Excursion 1972-1984.
Featuring sounds from across the continent, highlights include Manu Dibango's solar sax and xylophone boogie 'Sun Explosion', and The Monstar's fiercely funky, chant-filled bonanza 'Funny Saga (No Strings Edit)'.
Since launching three years ago with the first Africa Airways LP, the label has released over 40 reissues and compilations, such as Sorry Bamba's Sorry Bamba du Mali, and Jo Bisso's Dance To It.
Pre-order a copy here, check out the track list and listen to Jake Sollo's 'Tinini Yana'  below.
Tracklist
1. Tala AM – Get Up Tchamassi (Original Mix)
2. Eko – Bowa'a Mba Ngebe (Original Mix)
3. Uta Bella – Nassa Nassa (Original Mix)
4. Charly Kingson – Nimele Bolo (Original Mix)
5. Manu Dibango – Sun Explosion (Original Mix)
6. Kemayo – Biram (Original Mix)
7. Momo Joseph – Africain (Original Mix)
8. Jake Sollo – Tinini Yanana (Original Mix)
9. Pierre Didy Tchakounte – Soul Magabe (Original Mix)
10. The Monstars – Funny Saga (No Strings Edit)