Published on
August 9, 2018
Category
News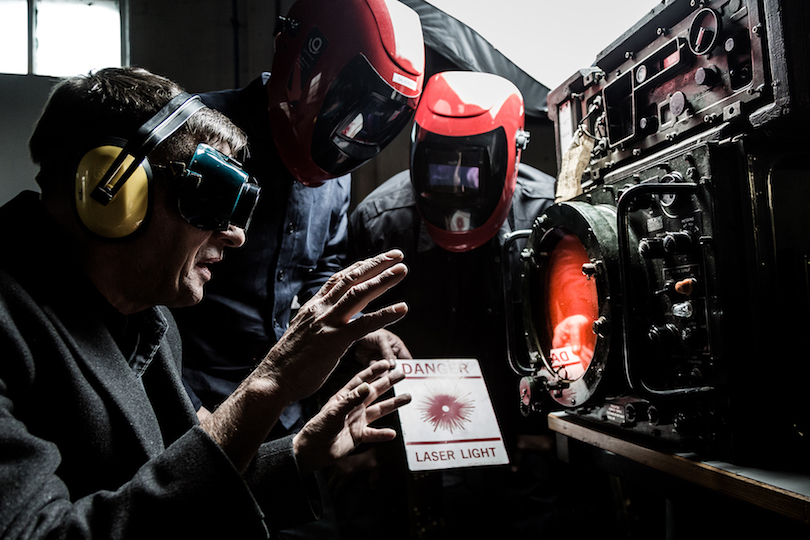 Manchester's punk-funk trail-blazers return.
A Certain Ratio have announced the release of career-spanning compilation acr:set on Mute, by sharing their first new track since 2008's Mind Made Up.
Read more: An essential guide to A Certain Ratio in 10 records
The new track 'Dirty Boy' features Barry Adamson and the voice of Tony Wilson, and will be included on the compilation alongside a second new tune 'Make It Happen'.
acr:set takes its name from featuring tracks included in the band's live show, with rare 7" and 12" mixes of classics like 'Wild Party' and 'Shack Up', sleeve notes by DJ and writer Dave Haslam, and a signed photographic print.
Pressed onto green and silver double vinyl, acr:set is available to pre-order here ahead of its release on 12th October. Listen to 'Dirty Boy' and check out the tracklist below.
Tracklist:
1. Do The Du (Casse) (1979)
2. Wild Party – 12" version (1985)
3. Flight – 12" version (1980)
4. And Then Again – 12" version (1980)
5. Forced Laugh (1981)
6. Wonder Y (1992)
7. Mickey Way (12" version, 1986)
8. 27 Forever – 7" version (1991)
9. Won't Stop Loving You – Bernard Sumner mix (1990)
10. Good Together – 12" version (1990)
11. Be What You Wanna Be – 12" version (1990)
12. Shack Up – 7" version (1980)
13. The Fox – US 12" version (1980)
14. Knife Slits Water – 7" version (1982)
15. Si Firmir O Grido (1986)
16. Dirty Boy (Featuring Barry Adamson) (2018)
17. Make It Happen (2018)
Photo: Paul Husband