Published on
March 27, 2019
Category
News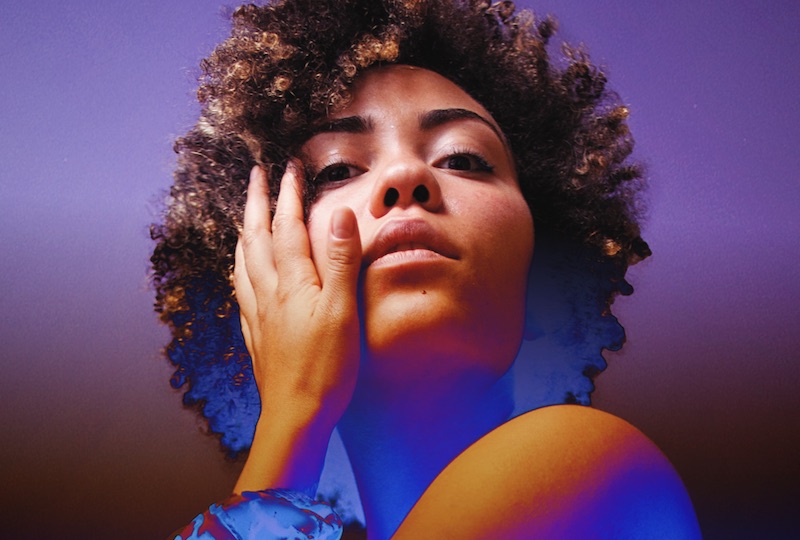 With two spell-binding solo renditions.
Performing rhythmically complex, looped and layered a cappella soul, Brooklyn-based singer and composer Madison McFerrin' brought her breezy, jazz-inflected sound to VF's latest Soho Radio show.
Powerfully understated, McFerrin performed 'Shine' from her latest EP Finding Foundations Vol.2, 'No Time To Lose' from Vol. 1, and spoke to VF Editor Anton Spice about finding her own voice in a particularly musical family. (Her father is jazz singer Bobby McFerrin, her brother Taylor, a multi-instrumentalist who has released on Brainfeeder). She also shared a forthcoming remix of 'Insane' from friend and collaborator ARKTKT.
As ever, the show also features a selection of new music and reissues currently on the turntable at VF, including a taste of Shafiq Husayn's new album, UK jazz from Sarah Tandy, Lee 'Scratch' Perry and Adrian Sherwood's latest collaboration, and Anatolian-infused jams from Kit Sebastian and Mavi Güneş 69.
---
Tracklist:
01. Madison McFerrin – Insane
02. Madison McFerrin – Shine (Live)
03. Madison McFerrin – No Time To Lose (Live)
04. Madison McFerrin – Can You See
05. Madison McFerrin – Insane (ARKTKT remix)
06. Shafiq Husayn – On Our Way Home
07. Oliver Night – Make Believe
08. Mark de Clive-Lowe – Mizugaki
09. Claude Fontaine – Cry For Another
10. Lee 'Scratch' Perry – African Starship
11. Little Simz – Boss
12. Kit Sebastian – Mantra Moderne
13. Mavi Güneş 69 – 3 Çember
14. Mdou Moctar – Inizgam
15. Frank Harris & Maria Marquez – Canto del Pilon
16. Solange – Sound Of Rain
17. Mary Lou Williams – Black Christ of the Andes
18. Sarah Tandy – Timelord
19. Rare Silk – Storm
20. Marvin Gaye – My Last Chance
21. The Sylvers – Fool's Paradise
22. Mark Hollis – The Colour of Spring