Published on
May 3, 2019
Category
News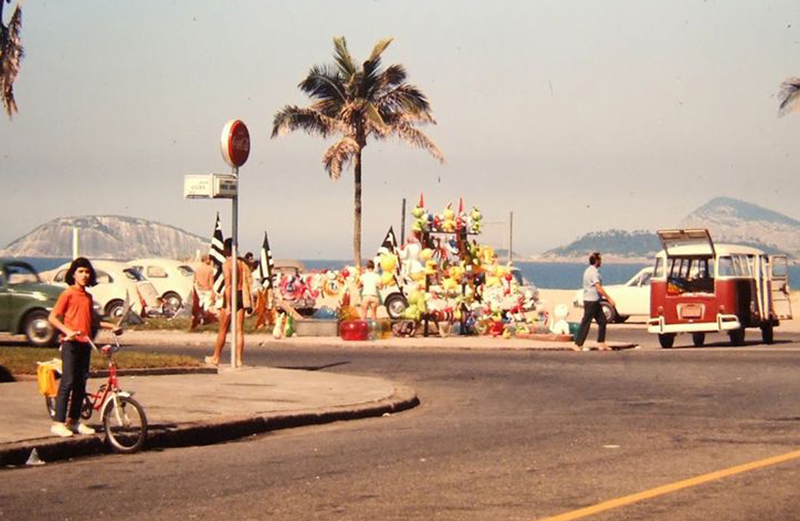 A direct flight to Rio de Janeiro.
DJ, digger and online record shop Palo Santo Discos has released the 6th instalment of his Brazilian bossa 7″ mix series.
Read next: How Brazil is reclaiming its record culture
'60s Bossa Compactos VI features obscure and forgotten songs from Caetano Veloso, Elias De Lima, Rosa Maria, and Banzo Trio.
Listen to the mix and check out the tracklist below:
Tracklist
1. Darcy Da Vila Verde – Eu Sonhei Que Tu Estevas Tao Linda (Polydor)
2. Geraldo Cunha – Sonho De Nordestino (Mocambo)
3. Caetano Veloso – Samba Em Paz (RGE)
4. Rosa Maria – Capoeira De Oxala (Odeon)
5. Luiz Wanderley – Mundo Cao (Philips)
6. Ivan Crossy – Genio Chato (RCA Victor)
7. Luiz Carlos Sa – Canto Do Quilombo (RCA Victor)
8. Carlos Magno – Senhora De Nazare (Philips)
9. Francisco Dilano – Devagar Devagar (Clarim)
10. Sidney Morais – Saudades da Saudade (Farroupilha)
11. Belmiro Barrella – Briguei Com Meu Amor (RGE)
12. Luiz Henrique – Garota Da Rua Da Praia (Philips)
13. Cecy – Menino Do Sertao ( Bossa Copa)
14. Os Seis Em Ponto – Samba Do Carioca (RGE)
15. Marcio Diniz – Mulata Dengosa (CBS)
16. Flora – Cartao de Visita (RCA Victor)
17. Carlos Sodre – Se Fosse Com Voce (Copacabana)
18. Banzo Trio – Gente (Bossa Copa)
19. Joao Do Vale – Sanharo (Philips)
20. Geraldo Cunha – Camara (Mocambo)
21. Elias De Lima – Foi Assim (Mocambo)
22. Jose Orlando – Festa No Mar (Philips)
23. Jose Abelardo – Berenice (Itamaraty)
24. Cecy – Vive No Tempo ( Bossa Copa)
25. Miriam Ribeiro – Ze Do Talarico ( Bossa Copa)