Published on
October 7, 2013
Category
News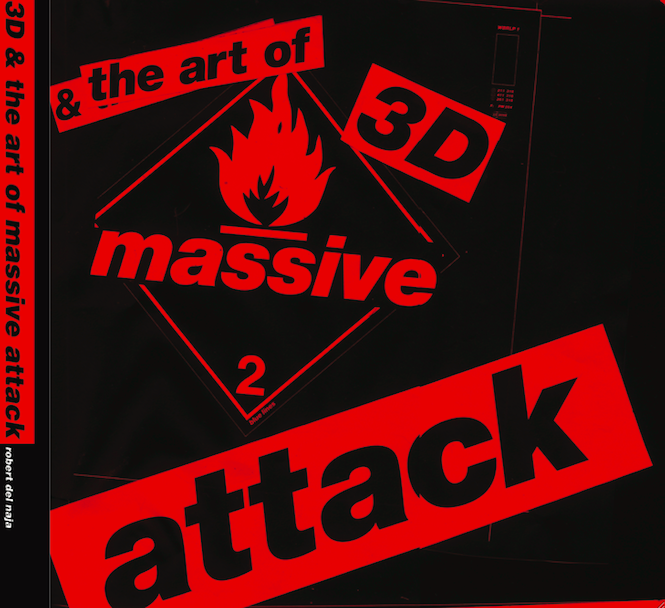 The first ever visual history of Massive Attack now available to pre-order as 400-page large format hardback.
Hot on the heels of the limited edition screen-printed vinyl box set edition, The Vinyl Factory is excited to announce that the hardback edition of 3D and the art of Massive Attack is now available for pre-order, priced at £50.
Collecting the work of founding member Robert del Naja aka 3D from the graffiti and stencil art of the 80′s Wild Bunch era to the modern day and the recent collaboration with filmmaker Adam Curtis, the comprehensive retrospective will set familiar work from the band's iconic back-catalogue alongside new and unseen pieces from 3D's personal archive.
The 400-page 12″x12″ hardback book (with screen-printed front cover) also includes an in-depth interview with Robert del Naja in which he gives a rare insight into his creative process and sheds light on the band's more turbulent past. Needless to say it's essential reading for fans of the band, as well as anyone with so much as a passing interest in the development of the Bristol scene and 90′s popular culture at large.
3D and the art of Massive Attack is available to pre-order now from The Vinyl Factory online shop and will be published on 28th October 2013. You can find out more about the special vinyl box set edition of the book HERE.