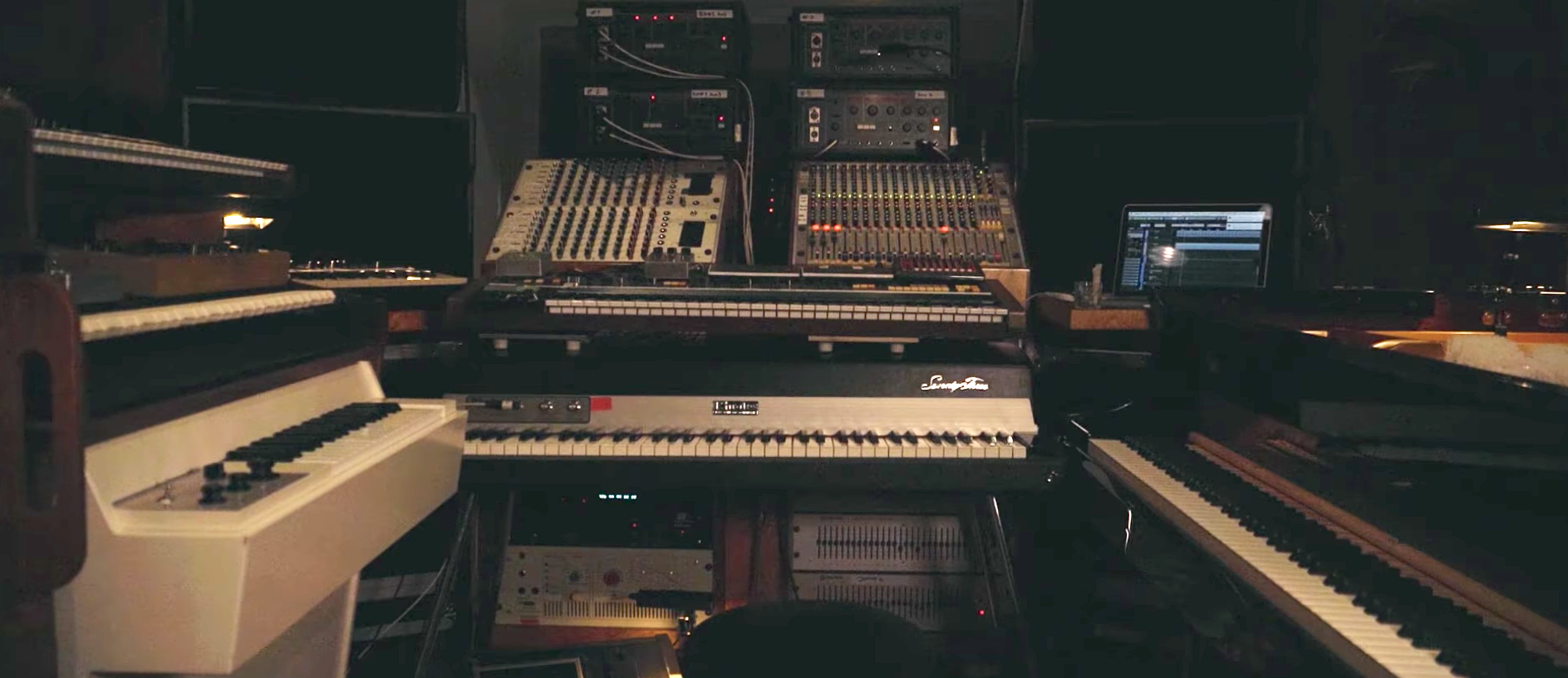 Published on
January 26, 2018
Category
Vinyl Factory Films
Housed in the stunning Saal 3 at Funkhaus Berlin.
Located on the banks of the River Spree in the East of Berlin, Funkhaus is one the city's most iconic buildings. Constructed in the 1950s with the typically austere grandeur of much of the city's Soviet architecture, it was designed to house world-class recording facilities and broadcast studio, home to GDR state radio and a symbol of its wide-reaching ambition.
A central part of Berlin's cultural history, Funkhaus now also plays a role in the recording of Nils Frahm's new album All Melody, released today via Erased Tapes Records.
Realising a long-term plan to create a recording studio that would match the scope of his ideas, Frahm has taken over Funkhaus' Saal 3 – a grand space originally used to record chamber music – and made it his own, housing his incredible array of keyboards, pianos and synthesizers, and exploiting the unique acoustic properties of the building.
Recorded between Saal 3 and a dried well in Majorca, All Melody is shaped by those spaces and reflects what Frahm describes as his interest in "the physical feeling that sound can produce."
To get a better sense of that process, we visited Frahm at Saal 3 to hear about the making of the album, the construction of the studio and how he could possibly recreate that environment on tour.
All Melody is out now on 2xLP via Erased Tapes Records. Get your copy here.
Music: 'A Place', 'My Friend the Forest', and '#2' by Nils Frahm, courtesy of Erased Tapes Records.
Shot by Bruce Thompson in Berlin, edited by Pawel Ptak.