Published on
May 23, 2019
Category
Vinyl Factory Films
The Japanese trio make analogue electronic music that stretches reel-to-reel tapes to the limit.
If you are in the business of inventing new instruments, then it follows that you'll also need a whole set of new techniques. Whether "tape tapping" percussive techno rhythms (essentially playing an extended magnetic tape with a drum stick), or extracting arcs of sound using "spacey, magnetic, bamboo bowing" (a bamboo rod threaded with tape and fed back into the reel), Open Reel Ensemble are building a whole new lexicon for making music.
For Ei Wada, Haruka Yoshida and Masaru Yoshida, using reel-to-reel tape machines allows them to manipulate both recorded material and create new sounds from the same device, hooking analogue tape to Casio keyboards, scratching reels like turntables, or building their accordion-mimicking "tape recordion". And while decks have a storied history in experimental music making, few have stretched the limits of the reel-to-reel quite like Open Reel Ensemble.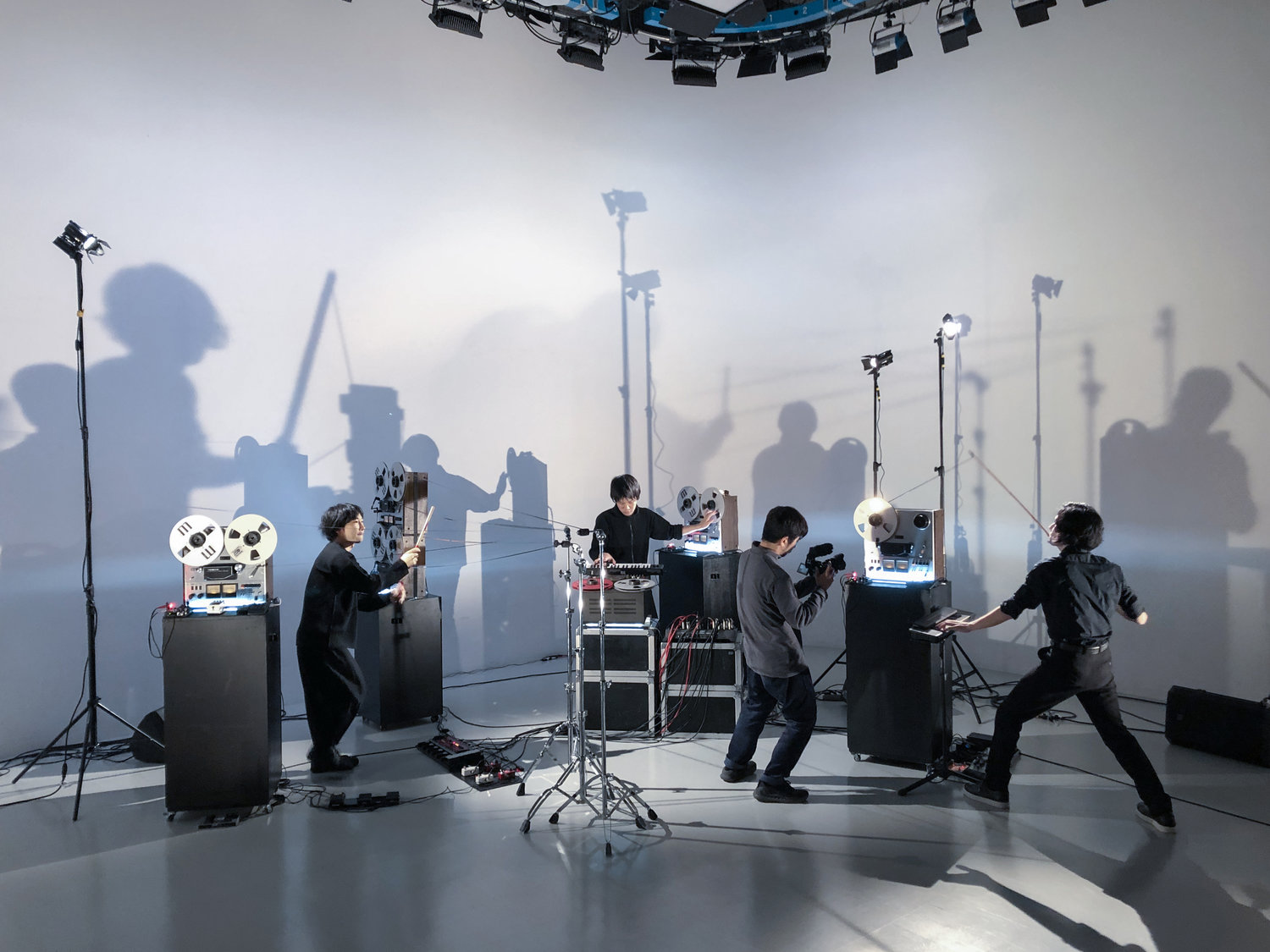 Describing the music as "magnetic punk", the trio are on the cusp of releasing their latest album – a multi-media project with accompanying video that will be distributed outside of Japan for the first time.
We visited them in the studio just outside Tokyo to find out more about how these unique instruments work and what has inspired the band to take them to the next level. Spoiler: They don't like Blade Runner.
You can find out more about Open Reel Ensemble on their website.
---
Credits:
Directed, shot and edited by Sam King
Produced by Mike Sunda
Music courtesy of Open Reel Ensemble