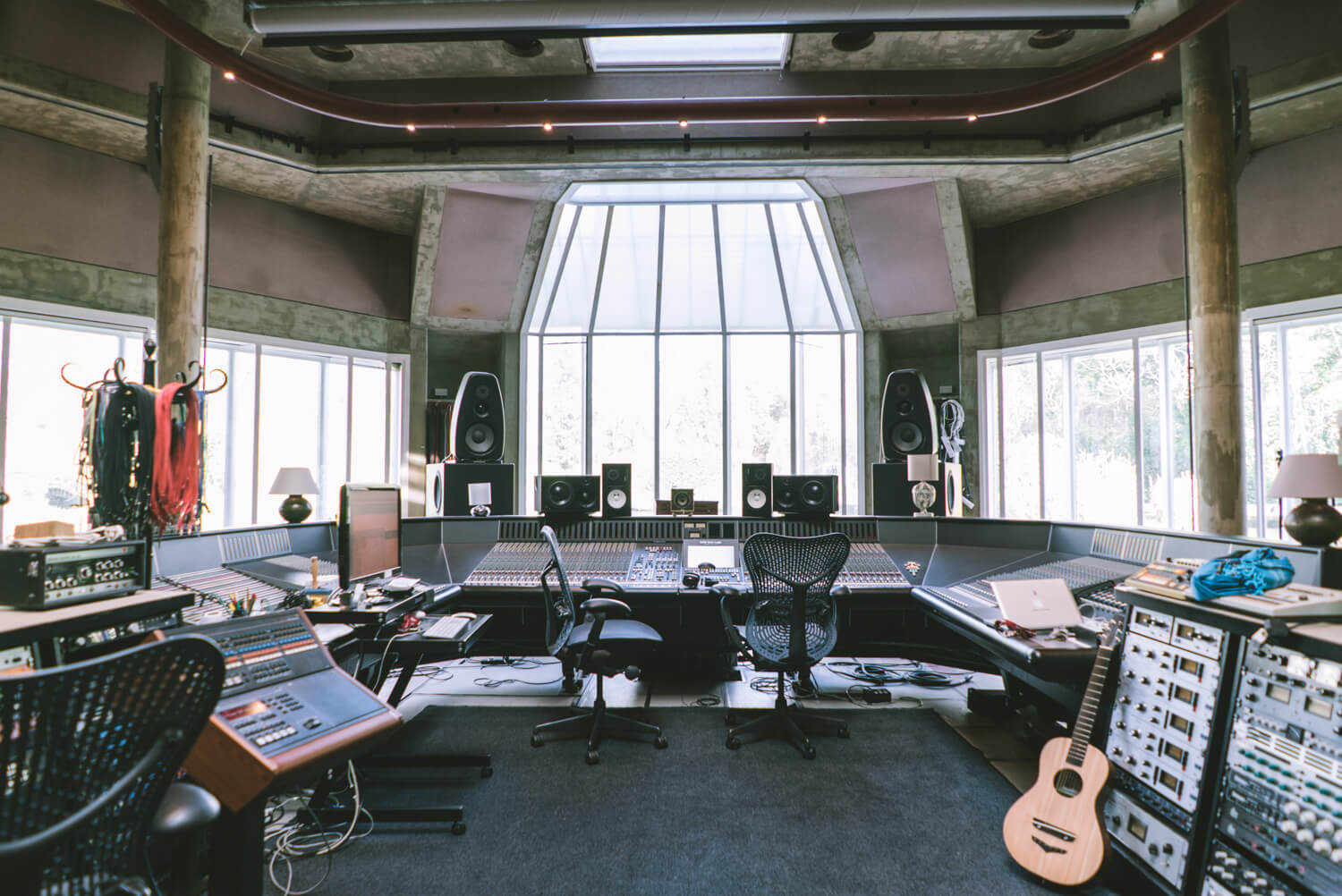 Published on
May 16, 2017
Category
Vinyl Factory Films
Real World Studios: An analogue idyll.
Nestled in the Wiltshire village of Box, on the banks of the gurgling By Brook is Real World Studios, the residential recording sanctuary opened by Peter Gabriel in 1987.
Chosen for its proximity to the water, Gabriel set about converting and extending the 18th century mill into a state-of-the-art studio space, knocking down preconceptions of partitioned studio space in favour of an open plan approach.
The now legendary 2,000 sq ft 'Big Room' has hosted a who's who from Björk to Beyoncé over the last thirty years, practically spilling out into the site's verdant gardens and providing a holistic approach to live recording. No surprise then about its close association with the Real World label and neighbouring WOMAD festival.
For the latest of our visits to the world's most iconic studios (the curious should check out our film at LA's Stones Throw Studios), we took a look around the converted mill for an insight into one of the most stunningly located and acoustically sensitive recording studios in the world.
Want more? Check out our gallery of images from inside Real World Studios above.
'On The Line' and 'Fuego Que Te Llama'
Performed by Sidestepper
Buy them here
Published by Real World Works Ltd
Courtesy of Real World Records Ltd