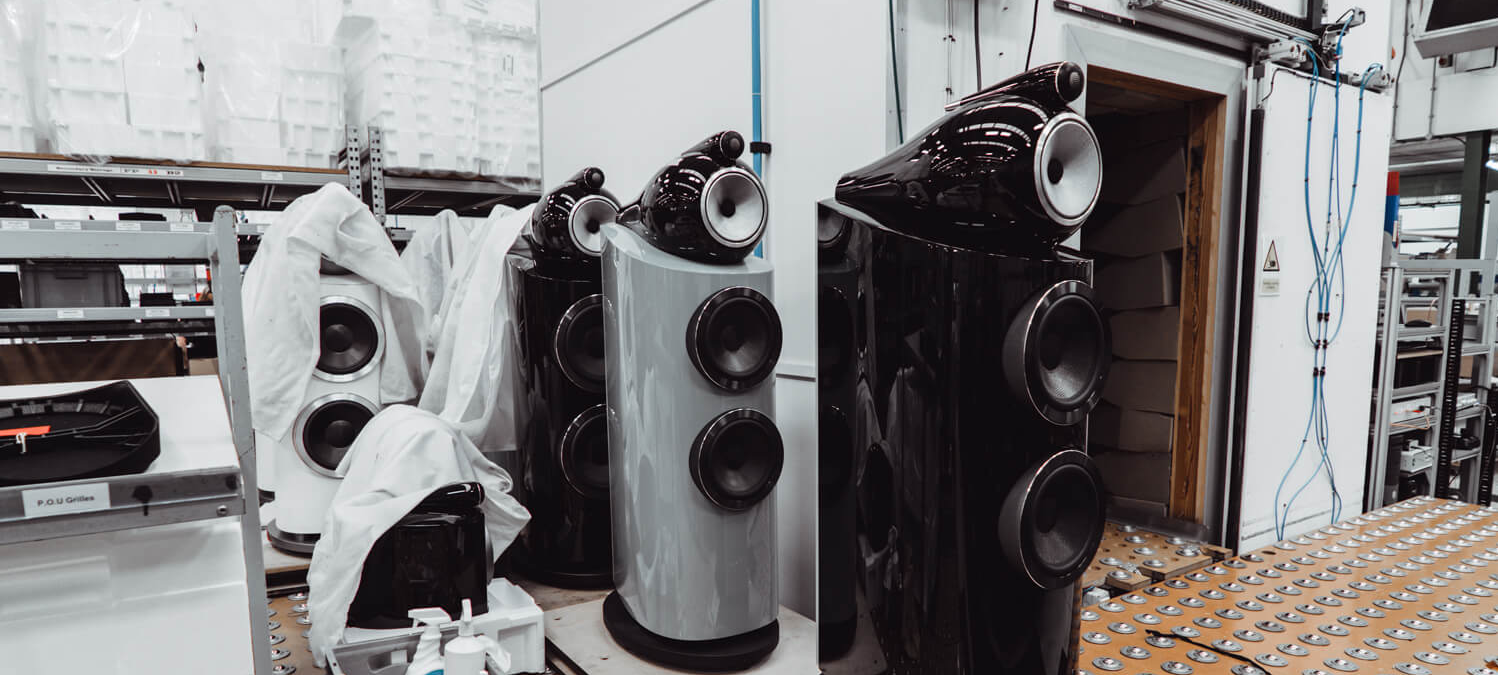 Published on
June 13, 2017
Category
Vinyl Factory Films
See how the 800 Series Diamond Range is made.
Having visited Rega's fascinating turntable factory earlier this year, the latest of our behind the scenes tours takes us to the south coast and the facility where Bowers & Wilkins' flagship 800 Series Diamond Range, and its extravagant sidekick, the Nautilus range speakers are made.
Assembled and finished on site, from the beach and birch plywood that forms the cabinets to the hour+ polishing sessions that make the 800 Series some of the most visually arresting on the market, the speakers also pride themselves on simplicity when it comes to the internal nuts and bolts.
And with 38 engineers dedicated to "developing the most extreme ways to push loudspeaker design", it's no surprise, they look and sound like they do.
Watch the film above and scroll through a gallery of stunning photos from inside the factory below.
Find out more at the Bowers & Wilkins website.
Music: Zimba – Baleka (Nyami Nyami records) Buy it here