Published on
February 17, 2018
Category
Features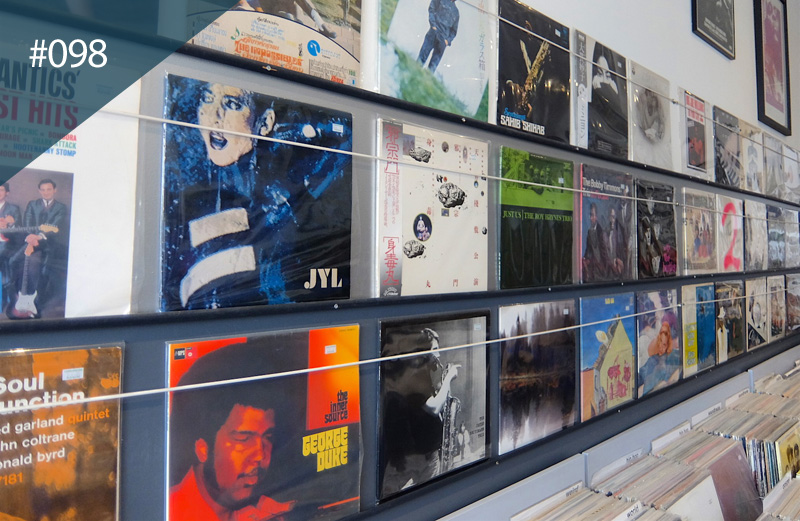 Sweet treats.
Every week, we pick out one must-visit spot from a different city around the world with photos and a little bit of history. Think of it as a kind of 1000 places to see before you die for record shops.
One of the 10 shops featured in our definitive guide to Melbourne's best record shops, Licorice Pie has an international reputation among deep-pocketed diggers drawn to the huge variety of styles and genres stocked in this modest Prahran store. Over fifteen years in the game, Licorice Pie has more than earned its place in this list.
---
Licorice Pie Records
Location: 249a High Street, 3181 Melbourne, Victoria, Australia
Go for: Japanese boogie and global rarities.
What's the story? Melbourne is an ever-changing city, one where old institutions are increasingly being replaced by new chain stores and concept dining experiences. But if there was ever a perfect testament to Melbourne's unwavering love affair with weird and wonderful records then look no further than Licorice Pie, a longstanding staple for the city's crate diggers.
"It's nice to be an island refuge in a sea of café latte," says its founder David Reitman, who opened the store in 2002. By his own admission, when filling the racks of Licorice Pie, almost anything and everything goes. A huge Public Enemy poster hangs pride of place over the counter, but from traditional Moroccan music and German new wave, to early '80s orchestral Japanese boogie, Licorice Pie's selections are some of the most eclectic in the city. "We have our ears open for all-sorts," says Reitman, humbly.
"Going back to the '80s and '90s, the only way to hear these sounds was to dig up and listen to the actual LPs and 45s," he goes on to say. "I have a passion for exploring the depths of nearly all musical genres."
Explore our Melbourne guide to the best record shops here.