Published on
November 18, 2017
Category
Features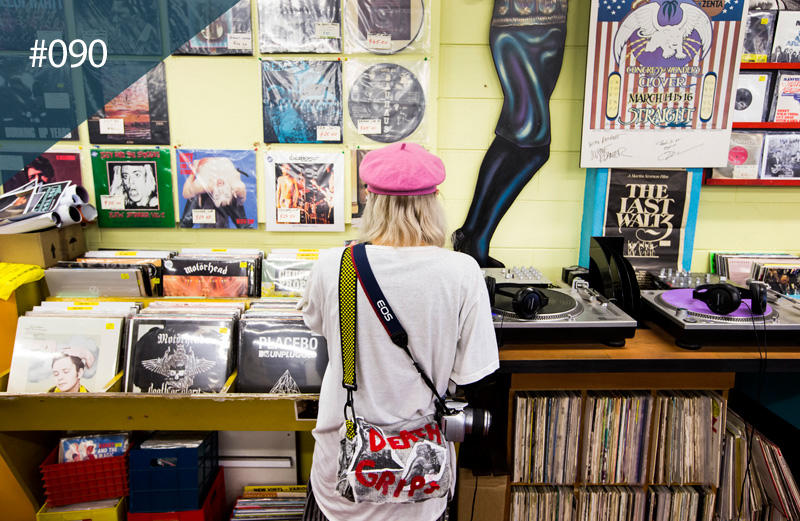 Taking it easy at New Zealand's longest-running record shop.
Every week, we pick out one must-visit spot from a different city around the world with photos and a little bit of history. Think of it as a kind of 1000 places to see before you die for record shops.
Having dropped in on Real Groovy in Auckland on our last visit to New Zealand, we're made the long haul back to the North Island, and its capital Wellington, for a trip on the Slow Boat.
---
Slow Boat Records
Location: 183 Cuba St, Te Aro, Wellington 6001, New Zealand
Go for: A gentle ride down stream and a classic record shop experience.
What's the story? Situated in the vibrant and eclectic Te Aro area of Wellington's downtown CBD, Slow Boat has, as the name suggests, been playing the long game.
As New Zealand's longest-running record shop, it has amassed a dedicated local following and become the first port of call for international artists docking on North island, counting Beastie Boys, Radiohead, Noel Gallagher and even Hobbit actor himself Martin Freeman among its followers.
Like any true old school record shop, Slow Boat's offerings are broad and egalitarian, shipping a range of CDs and LPs, alongside 78s and 45s, as standard. Catering to the all-round music fan, there are posters, t-shirts and DVDs on offer, which those from further afield can access their stock via Discogs and MusicShack.
In-stores at Slow Boat provide a solid platform for local acts and some who've made waves overseas too, with the likes of Courtney Barnett and Connan Mockasin to have graced the stage.
And as you'd expect, the staff possess a broad knowledge that reflects the shop stock, from rock'n'roll, pop, blues, metal and soul, to indie, reggae, jazz, world music, NZ music, and beyond.
Photos: Maarten Holl