Published on
September 16, 2017
Category
Features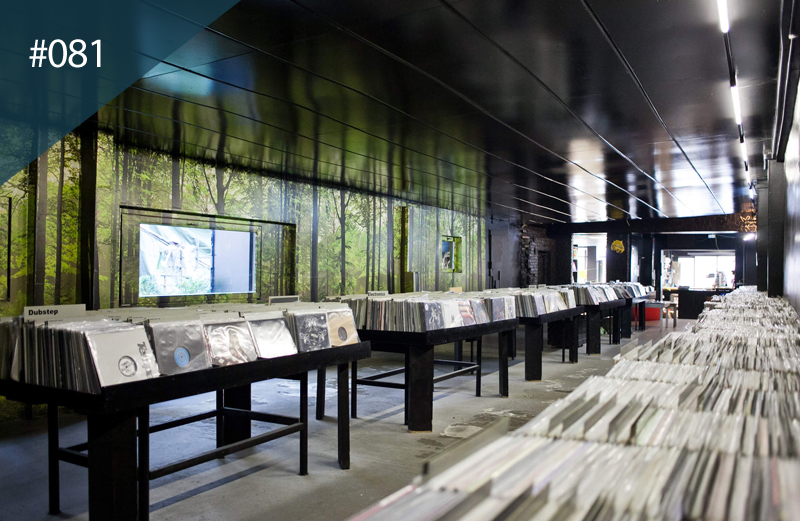 A cosmic hanger.
Every week, we pick out one must-visit spot from a different city around the world with photos and a little bit of history. Think of it as a kind of 1000 places to see before you die for record shops.
Spoilt for choice in the German capital, we return to Berlin for a another visit, this time at the cavernous, sci-fi-esque Space Hall, where one room appears to fold into the next and nothing is quite what it seems.
---
Space Hall
Location: Zossener Str. 33, 10961
Go for: A kaleidoscopic cavern of vinyl
What's the story: Prepare to be overwhelmed – Space Hall is basically three record shops rolled into one.
On arrival you'll find deep racks of records on the soul, jazz spectrum. Venture into the next room for rock, post-punk, industrial and new wave. Keep going for the back room, a spot reserved for electronic fiends of all stripes.
Unfolding into the depths of the building, it'll take you the best part of the day to rifle through everything in here, leaving you dazed and blinking madly as you return out into the light.
And while other shops in Berlin cater for specific crowds, Space Hall has enough variety to keep mates of all persuasions busy side-by-side for an afternoon or more.
Photos by Graeme Vaughan. See his full guide to Berlin's record shops here.