Published on
August 5, 2017
Category
Features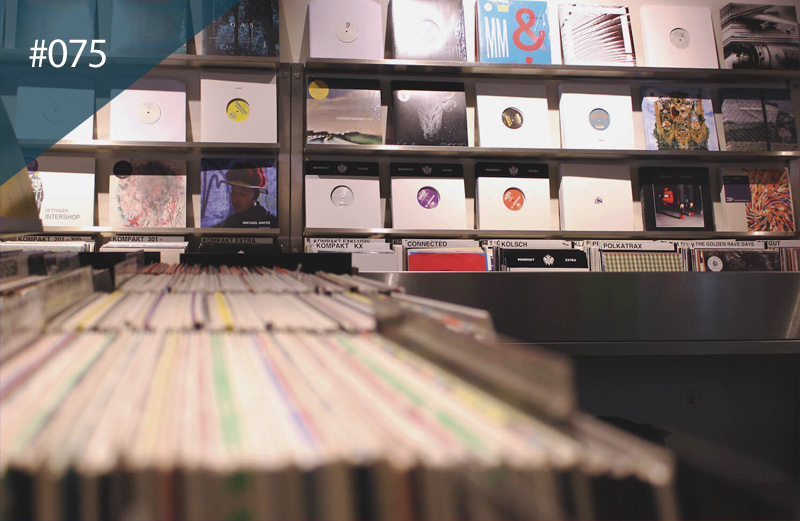 A techno cornerstone.
Every week, we pick out one must-visit spot from a different city around the world with photos and a little bit of history. Think of it as a kind of 1000 places to see before you die for record shops.
Having dropped in on Groove Attack, our second stop in Cologne is at Kompakt, the shop, label and distribution service on the cusp of its 25th year in the business.
---
Kompakt Records
Location: Werderstrasse 15-19, 50672 Cologne, Germany
Go for: "Beer techno" – aka lubricated German dance 12″s
What's the story? Like Hard Wax in Berlin – our first stop on this journey – Kompakt occupies a special place in Germany's electronic music history. Opened by Wolfgang Voigt, his brother Reinhard, Jörg Burger and friend Jürgen Paape on 1st March 1993, Kompakt began life as the Cologne outpost of Frankfurt shop Delirium.
Five years later Kompakt was born, with label and affiliate artists in tow for what is Germany's longest running techno enterprise. However, unlike the more austere Berlin sound, Voigt has likened Kompakt's style to "beer techno" – a looser, more loquacious attitude reflected in the breadth of the label's releases. Meanwhile comp series Pop Ambient speaks to Voigt's own more minimal production urges.
But we digress. With over 500 releases under its belt by the time it turned 20 in 2013, Kompakt continues to hold heavyweight status in European electronic music, it's shop a meticulously organised, well-lit mecca for die-hard fans and curious newcomers alike.