Published on
January 7, 2017
Category
Features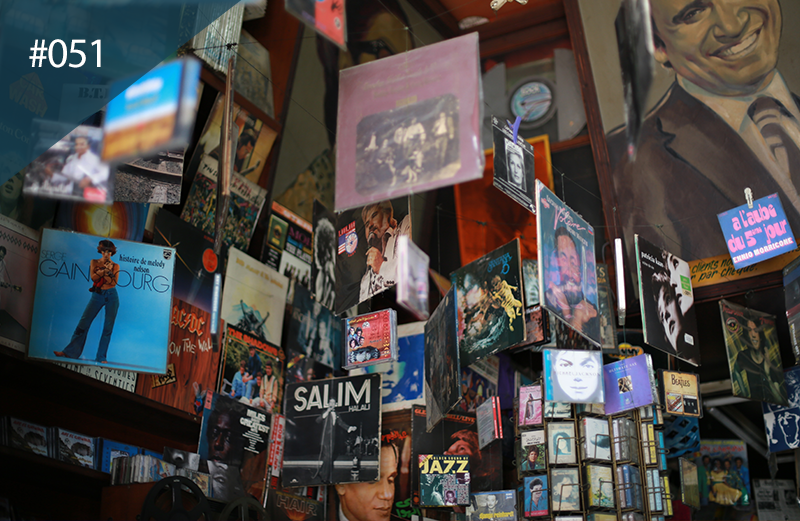 Play it again, Gam.
Every week, we pick out one must-visit spot from a different city around the world with photos and a little bit of history. Think of it as a kind of 1000 places to see before you die but for record shops.
Having been to Istanbul and Beirut in the last few weeks, we head a little further west to the Atlantic-facing city of Casablanca.
One of Morocco's most famous record shops, Disques Gam has been open for almost fifty years, a dusty relic of the country's golden age and an essential stop for anyone passing through.
---
Disques Gam
Location: 99, Bd. de Paris Casablanca Morocco
Contact: +212522268954
Go for: Moroccan gems
What's the story? Gam Boujemma has been sitting in Disques Gam sharing his incredible knowledge of music with customers for almost fifty years. A film and comic nut who worked as a bus driver for years to earn enough money to open his own record shop, Gam has been king of his castle since 1970, running a record label to boot, as part of what was a thriving Moroccan music industry.
While the shop is now largely sustained by foreigners – he says Moroccans no longer buy vinyl – Disques Gam retains the chaotic charm of Bogart and Bergman's Casablanca, stacked with records, cassettes, books, CDs and ephemera, many of which dangle form the ceiling like fruit waiting to be picked.
As well as music from across North Africa – Casablanca's other institution Le Comptoir Marocain de Distribution de Disques is also a must-visit for fans of music from the region – Disques Gam carries an array of pop, rock, soul and soundtrack classics that nod to its owner's love of Hollywood.
Best enjoyed if you have an inkling of what you're after and enough time to soak up stories from its loquacious owner, Disques Gam is truly unique experience.
Photos courtesy of Fabrice Vrigny