Published on
September 26, 2015
Category
Features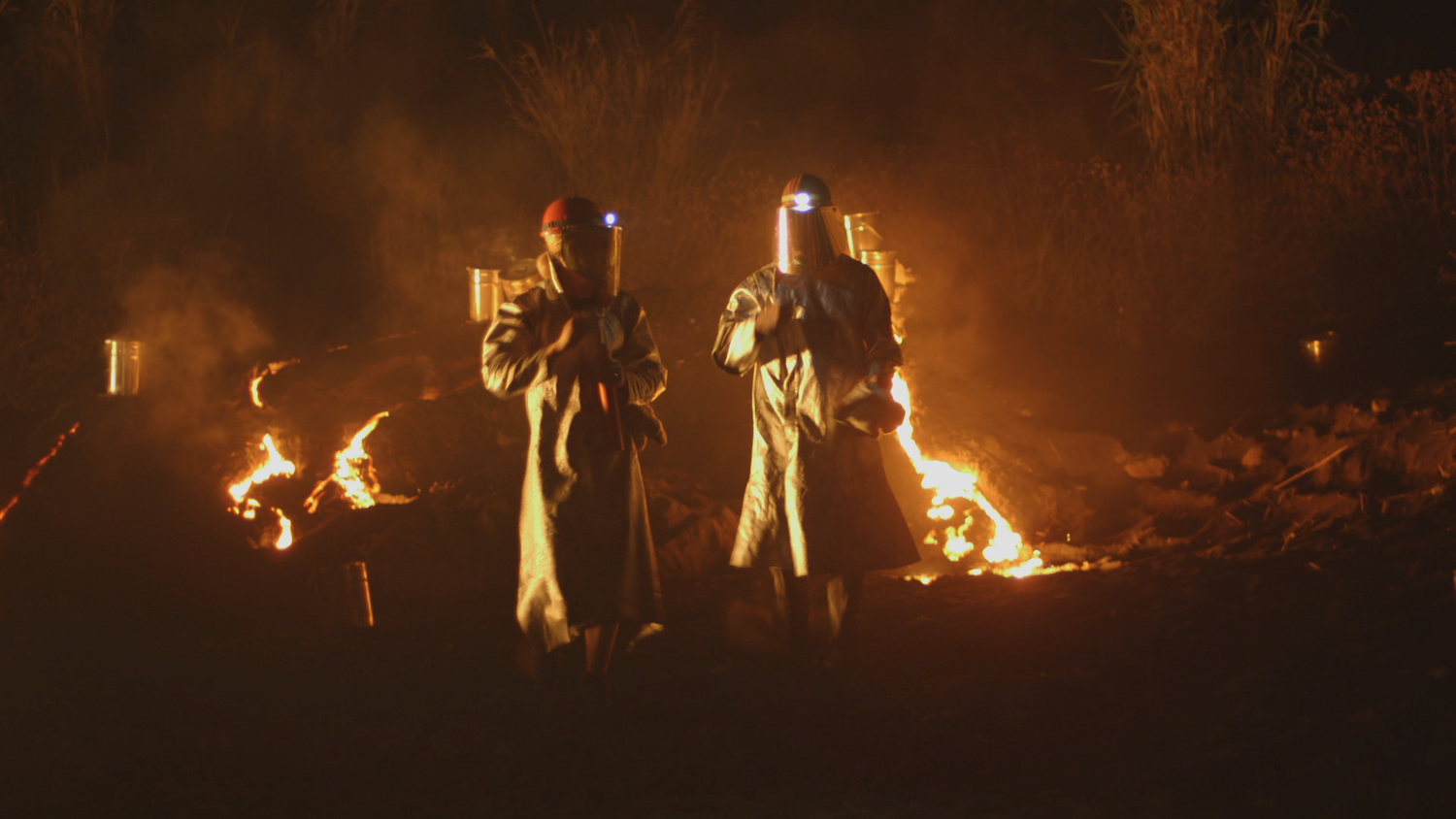 For 10 days and nights, 10 artists were invited to the black-sand volcanic island of Stromboli to create site-specific works. Here's a peak at what went down.
Set on the mystical island of Stromboli, overshadowed by a fiery volcano and circled by black sand, Volcano Extravaganza might just be Europe's most explosive arts and musical festival.
For this year's programme, legendary Italian DJ Danielle Baldelli headlined The Vinyl Factory's cosmic disco under the stars. Staged in an open-air amphitheatre looking out to the Tyrrhenian Sea, Baldelli played a heady five hour set spanning pitched up Afro, wrong speed electronica and Philly disco.
Alongside Baldelli, Mathilde Rosier, a French artist fascinated with rites and rituals, presented a dance performance by the crate of the volcano. Meanwhwhile Raphael Hefti engaged with the island's natural landscape to perform live Thermit welding on the darkest shores of Stromboli, soundtracked by The Vinyl Factory DJs.
Turner Prize winner Goshka Macuga, Adriano Costa, Thomas Zipp and Kembra Phaefler were also on the bill, contributing to a two week programme of exciting projects in unforeseeable locations and hidden spots on the volcanic island.
Check out photo highlights below and head over to Nowness to watch our short documentary.