Published on
April 23, 2014
Category
Features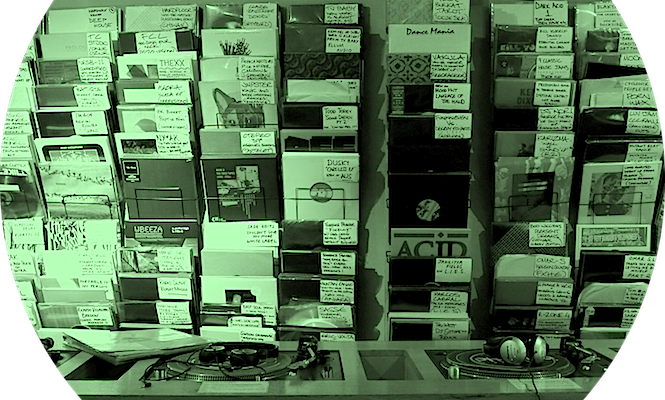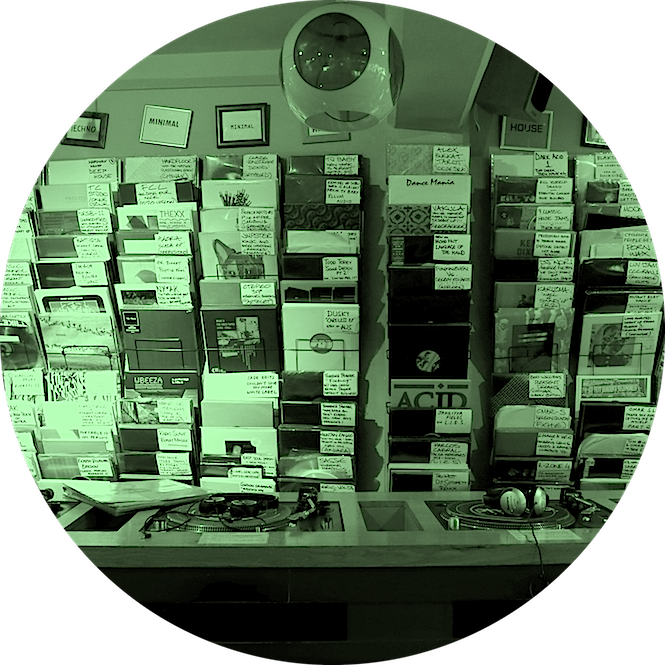 Alex Egan of London's leading vinyl emporium Phonica Records contributes the third in our new vinyl-only mix series.
Sign up HERE to get the latest VF Mixes sent directly to your inbox.
Having racked up top notch sets from Andrew Ashong and Haroon Mirza so far, the latest instalment of our new vinyl-only mix series comes from a little closer to home. The fantastic Phonica Records, still in the midst of their 10th anniversary year and fresh from a furnace rattling basement party on Record Store Day last weekend, have come up trumps to drop a mammoth 31-record vinyl-only mix recorded in a single take and packed with only the latest releases and reissues from the shop's iconic wall of wax.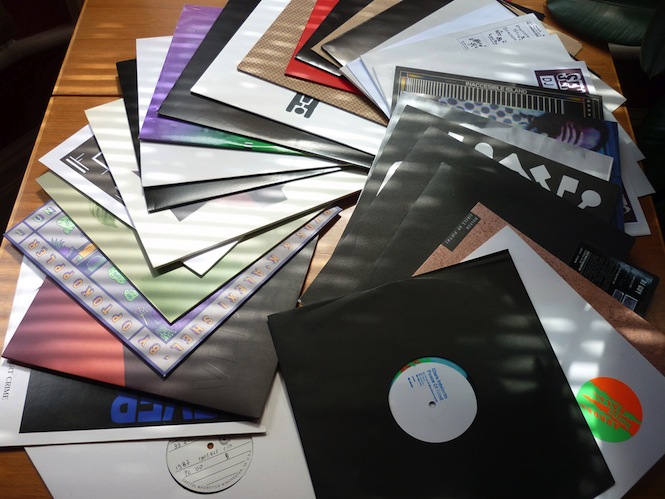 Charged with representing the store, Alex Egan explains: "As it's a Phonica mix I decided to go with only records I got from the shop during the past few months (well, a couple are from late last year) so it's all new releases or new reissues/represses. For instance the Claro Intelecto, Kassem Mosse, Da Rebels, DJ Sneak, Chez Damier, QX-1, Vangelis Katsoulis, and Unit Moebius are all old records but have just be reissued/repressed. The Mayday track is old but previously unreleased – plus it's a Phonica exclusive at the moment."
Being a vinyl mix series, we're asking each contributor to put their mix in a bit of context, talking us through their ideas and introducing a few of their favourite tracks and the records from which they're taken, which you can peruse below while you listen.
Check out more from Alex Egan here and, of course, if you haven't already make a date with the Phonica website here. The shop's very own triple vinyl compilation Ten Years Of Phonica is out now.
---
Words: Alex Egan
---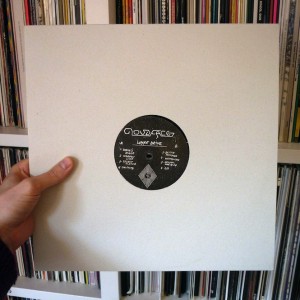 Cloudface
Better Deafened
[Going Good]
This is from the brilliant 'Wyre Drive' mini-album, which was frustratingly only available on cassette via Nice Up for a couple of years. I had spoken to Brian (who runs Going Good and used to work at Phonica) about how amazing it was a few times, so when he mentioned he might be putting it out on vinyl, I was over the moon. Needless to say, the other releases on Going Good are well worth checking out too.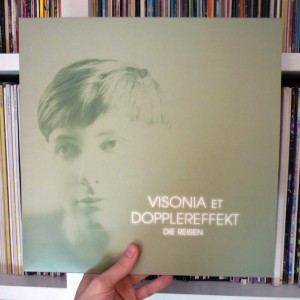 Visonia Et Dopplereffekt
Die Reisen
[Last Known Trajectory]
I discovered this track on YouTube early last year and got in touch with Nicolas (Visonia) about when or even if it would ever be released. At the time he was still looking for a label – I secretly hoped I'd be able to put it out myself to be honest – but Last Known Trajectory got in there and put it out alongside a couple of his solo tracks. A quality collaboration and alongside the 'Tetrahymena EP' one of the best tracks Gerald Donald has had a hand in for a while.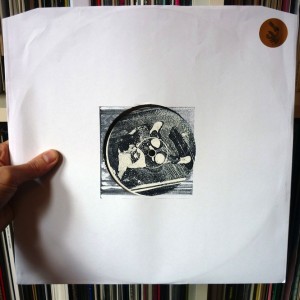 Palms Trax
Equation
[Lobster Theremin]
Jay aka Palms Trax is another ex-Phonica staff member and his impressively strong debut EP 'Equation' absolutely flew out the shop late last year. It sold so quick I missed a copy! Thankfully, Lobster Theremin re-pressed it recently, trading the b-side tracks for a brilliant new Tin Man remix. 'Equation' and 'Late Jam' are on both versions though. Definitely an artist and label to keep an eye on.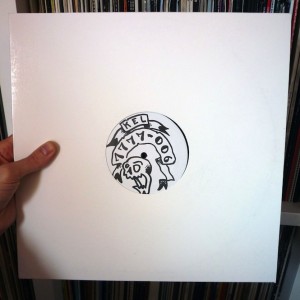 Kel
Phyta
[7777]
One of my favourite acid tracks of the year so far. Produced by one half of Skudge, it's a solid club production but it has those slightly melancholic pads that I'm a sucker for (Breaker 1 2's huge '2' is another recent example). All three tracks on this 12″ are fantastic though. Unfortunately, Jared Wilson's '7777' label doesn't release records that often, but they're nearly always 'buy on sight' material. Another label to follow for top quality acid.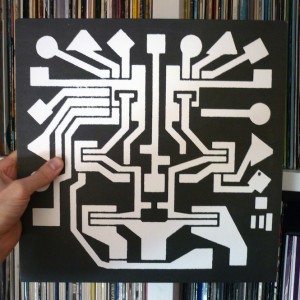 Ondo Fudd
Harbour
[The Trilogy Tapes]
This is from another 12″ where every track is really good yet quite different from each other. The Trilogy Tapes consistently release excellent records but this is my favourite one in a while. 'Harbour' has that kind of early 2000s Dutch 'west coast' electro feel that I love. Great sleeve as well. Ondo Fudd is actually J.R. Seaton who has been behind a lot of great records over the years, under his own name but also as Call Super. The 'Present Tense' 12″ he put out last year on Houndstooth is another recent highlight. If you get the opportunity, I strongly recommend going to hear him DJ, he played one of the best sets during this year's Record Store Day at Phonica.
---
Full Tracklist:
01. Vangelis Katsoulis – The Slipping Beauty [Into The Light]
02. Donato Dozzy & Tin Man – Test 3 [Absurd Recordings]
03. Vermont – Übersprung [Kompakt]
04. Not Waving – Power Source Above Beam Line [Emotional Response]
05. Cloudface – Better Deafened [Going Good]
06. Vril – Torus XXXII [Forum]
07. Visonia Et Dopplereffekt – Die Reisen [Last Known Trajectory]
08. Nico Motte – Morning Mist [Antinote]
09. Pender Street Steppers – Bubble World [Mood Hut]
10. Holden – Circle Of Fifths (Tool) [Border Community]
11. DJ Guy – 20 [All Caps]
12. QX-1 – On A Journey (Journey Mental Mixx…) [P&D Recordings]
13. DJ Sneak – Show Me The Way (Johnick Edit) [Henry Street Music]
14. D-Ribeiro – Down You Will Get [Midlight]
15. Leon Vynehall – Be Brave, Clench Fists [3024]
16. Da Rebels – House Nation Under A Groove [Clubhouse Records]
17. DJ Fett Burger & DJ Speckgürtel – Speckbass [Sex Tags UFO]
18. Palms Trax – Equation [Lobster Theremin]
19. Art Crime – Release [WT Records]
20. Chez Damier – Untitled [KMS]
21. Kinetic Electronix – Astral Kin [Future Times]
22. I:Cube – Makossa Suspens (Pilooski Edit) [Versatile]
23. Vernon Felicity – Spindoctor [Clone Store Only Series]
24. Unit Moebius – Dolfinarium [Clone Classic Cuts]
25. Mayday – Tic Tic Tic [Pheerce Citi]
26. Haron – The Langolier Hustle [Bakk]
27. Kel – Phyta [7777]
28. RVDS & K'Alexi Shelby – Art Of The Track [Uncanny Valley]
29. Claro Intelecto – Peace Of Mind (Electrosoul) [Delsin]
30. Ondo Fudd – Harbour [The Trilogy Tapes]
31. Kassem Mosse – Untitled A (Workshop 03) [Workshop]