Published on
September 4, 2020
Category
Features
A love letter from Earth to the cosmos.
In 1977, NASA launched the twin Voyager 1 and 2 spacecraft on a 40,000-year journey to explore Jupiter and Saturn. Attached to the side of each craft was a 12" inch gold-plated copper disc. The discs contained a small trove of music, sounds and photographs from Earth. Both a relic from our world and a love letter to the cosmos, the Voyager Golden Record was born.
The story of these unique records is the subject of Jonathan Scott's book The Vinyl Frontier, in which he discovers how a team of artists and astronomers tracked down rare raga recordings, the love story at the heart of this ambitious project, and that aliens really need something to dance to.
Read more: The Voyager Golden Record that NASA launched into space is getting a full box set release
The records' contents were compiled by astronomer and Cornell University professor Carl Sagan, along with a core team comprising astronomer Frank Drake, science writer Ann Druyan, artist Jon Lomberg, ethnomusicologist Alan Lomax, and Sagan's then-wife Linda Salzman Sagan. A young Jimmy Iovine acted as the sound engineer on the project, while Timothy Ferris occupied the producer's chair.
As the selection process began, the team was unified in its love of classical music. Sagan and co figured the music's high-brow status would also make it a safe bet to secure NASA's approval. But they were also united by a desire for the Voyager Golden Record to represent as many cultures, rhythms, and instruments as possible. Alongside examples of Western classical music, the team's selection would include jazz, blues, Bulgarian and Azerbaijani folk music, Chinese zither, electronic compositions by Laurie Spiegel, and more.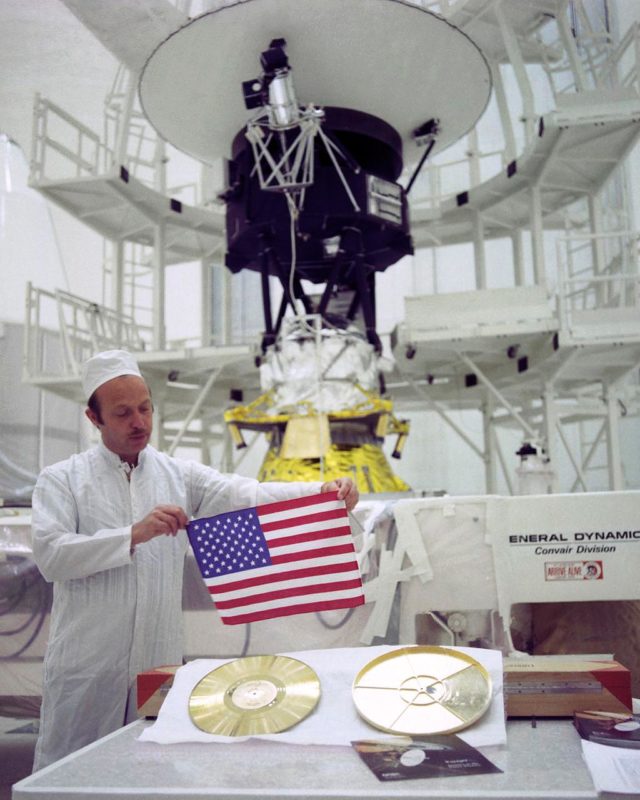 On the suggestion of ethnomusicologist Robert Brown, the team set out to find a rare Kesarbai Kerkar raga record to represent the music of India — eventually tracking it down, Scott says, "to a hardware store on Manhattan's Lexington Avenue."
Rock 'n' roll from Chuck Berry ('Johnny B Goode') was included too, at Druyan's insistence. The Beatles, however, didn't make the cut. "While Sagan thought there was something so poetic about including 'Here Comes The Sun' on a record floating through space, bureaucracy put an end to that," Scott explains.
Other groups got wind of the project and were eager to have their songs included. Scott recalls psychedelic rock pioneers Jefferson Airplane offering up all of their music for free, before being rebuffed by the Golden Record team.
With rare Indian ragas, Chuck Berry, and Louis Armstrong sitting side by side, the project ultimately has two audiences: "the Voyager Golden Record isn't just a message for aliens, it's also a time capsule for us," Scott notes.
Sometimes these 'messages for the aliens' were quite literal: greetings in more than 55 different languages were recorded by students and professors at Cornell to be included on the disc. Free to decide on the greeting that would immortalise their language, the Swedish speaker offered the following: "Greetings from a computer programmer in the little university town of Ithaca on the planet Earth."
Scott was able to track some of these contributors down while writing the book. "When I interviewed them, most of them couldn't recall the recording day — but they all remembered it with a wistful attitude," he says. "There's something inspiring about ordinary people who just happened to be in the right place at the right time ending up on this artefact which is going to outlast this whole planet."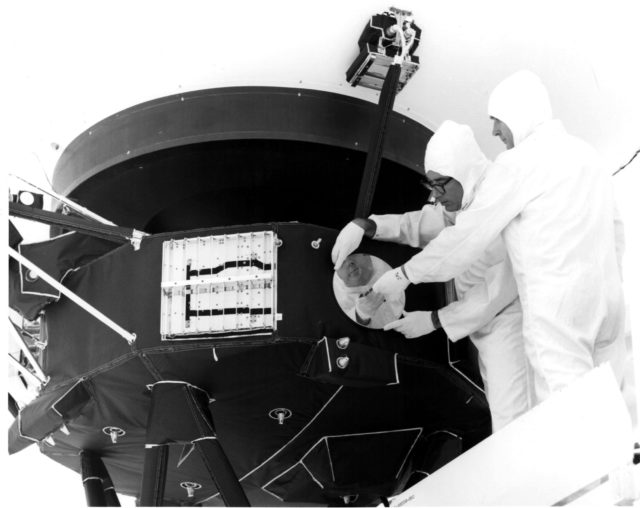 And yet the Voyager Golden Record is more than just a narrow snapshot of Cornell in the summer of 1977. The discs also included a sound essay in which Sagan and his team attempted to chart the evolution of our planet through sound. In it, a collection of field recordings unfurl from the primordial sounds of mudpots and volcanoes, to laughter and a beating heart. Some of the sounds were recorded by the team themselves: Druyan kissing Ferris on the cheek, a clip of Sagan laughing in hysterics.
As well as including the sound of a kiss, the team accidently captured the sound of love itself too: Sagan and Druyan had begun an affair while working on the project, and declared their love for one another. A few days after, Druyan prepared to have her brainwaves scanned for inclusion on the record. "She'd written out a list of things she was actually going to think about: moments in history and inspiring things," Scott explains. "But she was also in that heady first moment of fluorescent love. That love story is encoded into the record's very grooves." The pair would later marry, and remained together until Sagan's death in 1996.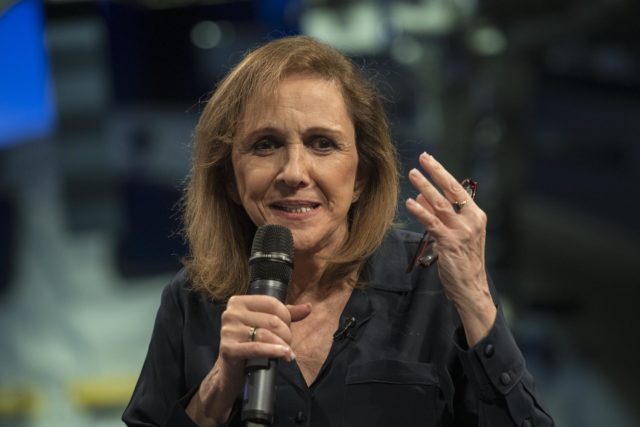 More than a simple collection of tracks and abstract field recordings, the Voyager Golden Record became a transmission both of personal love and of a deeper, existential adoration for the kaleidoscopic splendour of Earth itself.
"During times where there's so much division and destruction, things like the Voyager Golden Record remind us all how we're just these tiny flecks of dust in this vast universe," Scott says. "Everything Sagan did was reminding us that we're all humans: we all love, we all hate. Ultimately, the Voyager Golden Record symbolises hope."
Listening to the record today, it appears like a relic from a lost planet — as far from our own world as an alien's.
What would Scott put on the Golden Record if he were asked to curate one in 2020. "Oh, my answer changes all the time," he says. "Out of the things they included, it would be Beethoven's 'Cavatina' — but I'm also worried the aliens don't have enough to dance to, so I'd include 'Joy' by Apollo 100. Beethoven, and something for the aliens to dance to."
All images: NASA