Published on
June 23, 2015
Category
Features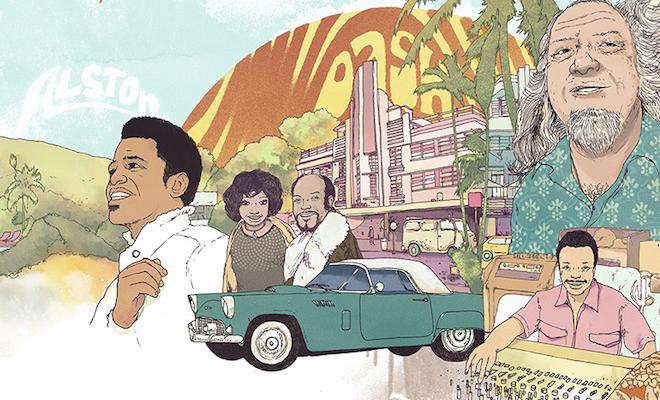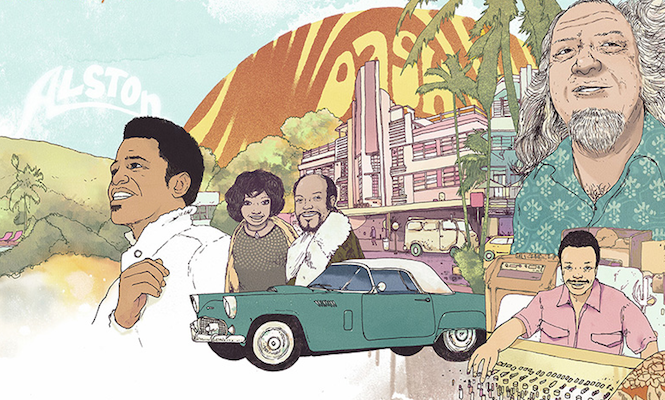 Quickly building a reputation as the go to for rare funk, soul and disco 45s, reissue label Athens Of The North dig out ten essential but nigh on untraceable 7″s from the sunshine state.
Few city scenes are as evocative as quintessential Miami soul of the early '70s. Practically synonymous with open-shirted, medallion-wearing gentlemen cruising down Collins Avenue under the Atlantic sun, a decade of vice and virtue on Miami Beach was soundtracked by some of the country's most adept, and often under-rated musicians.
The funk and soul that emerged from the sunshine state had a certain unmistakable swagger, combining the urban drama of James Brown-influenced funk, with a Latin flair drifting over the Gulf of Mexico. Throw in the sun, sea and sex of the strip and you've got yourself one hell of a soul stew.
With their new compilation Miami Sound: The Record Man's Finest 45's celebrating the work of soul mogul Henry Stone on the way, peerless reissue label Athens Of The North dropped in to give a bit of context to a scene just waiting to be revisited.
---
Words: Euan Fryer
---
This month myself and Ian Wright (deep funk DJs and long time rare soul collectors) unveil our own tribute to the late great Miami music mogul Henry Stone. The king of disco may have had more misses than hits in his extensive catalogue but ironically some of the most obscure releases are now the most sought after. Many of these top end soul rarities going for $1000+ whenever the come up on eBay. To keep it in context we also dropped in a couple of solid favourites from T-Connection and Beginning of the End so it's a strictly no filler LP.
Listen to all 10 soul gems together in this playlist or individually as you read.
---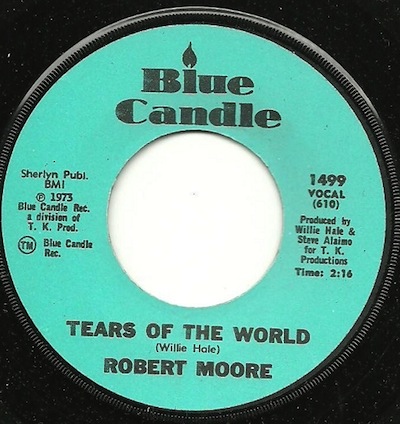 Robert Moore
Jimmie Bo Charlie / Tears Of The World
(Blue Candle, 1973)
Best known for his two sided funk banger on Saadia, Moore – who did vocals for All The People – turned to the Blue Candle logo to release his pleading, mid-tempo crossover gem 'Tears Of The World' – a tune steadily rising through the ranks of demand: not a super rare record but one that definitely stays with you.
---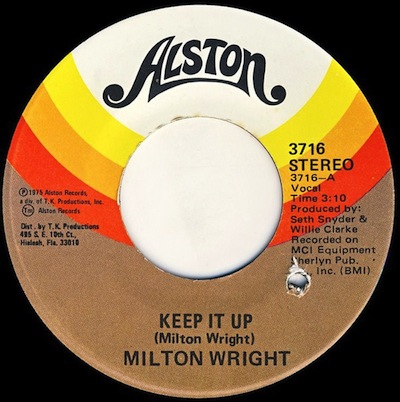 Milton Wright
Keep It Up / The Silence That You Keep
(Alston Records, 1975)
From the moment the spacey keys introduce the thudding, mid tempo groove on this you know it's a winner. A 'rare groove' anthem and still the most in demand 45 from Wright, the flip of the issue copy reveals a sublime crossover gem that has the most amazing blend of percussion and flute – and though keys soaring into the cosmos again.
---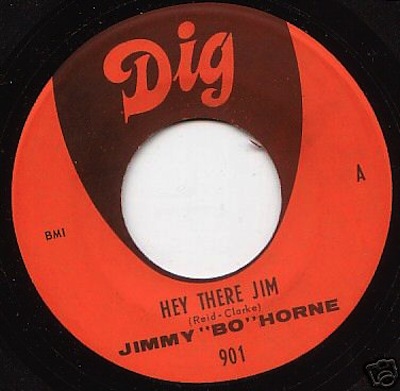 Jimmy "Bo" Horne
Hey There Jim / Don't Throw Your Love Away
(Dig Records, 1970)
The stop-start intro to end all, this banging funk on the Dig label is a product of the ever inventive pens of Clarence Reid and Willie Clarke. Full on, heavy 'deep funk' with a message – this never fails.
---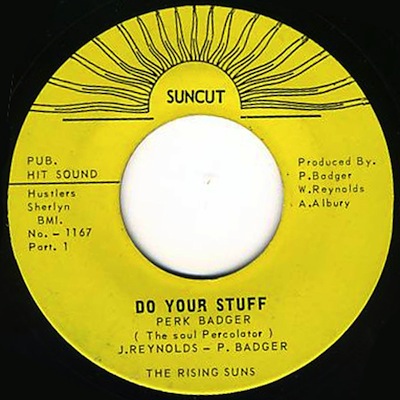 Perk Badger
Do Your Stuff Pt. 1 & 2
(Suncut, 1966)
The Mighty Perk Badger, The Soul Percolator or just common-or-garden Pearlstine Badger: whatever you want to call him, the South Carolina-born, Miami-based singer songwriter had a couple of tries with this banging, snappy drum heavy funk jam – first on Arnold Albury's Sun Cut imprint, then on the Hit Sound logo – scarcity points to a pair of under-appreciated moments in the history of the sunshine state.
---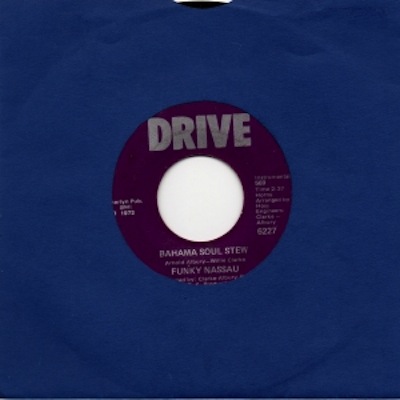 Funky Nassau
Bahama Soul Stew / Look What You Can Get
(Drive, 1972)
That man Arnold Albury teams up with fellow Miami legends Willie Clarke and Clarence Reid to pen this pulsating, non-stop funk winner – with a nod to the island funk sound of The Beginning of The End this sounds like it was inspired by the dancefloor demands of an audience 3000 miles and 30 years ahead of its time!
---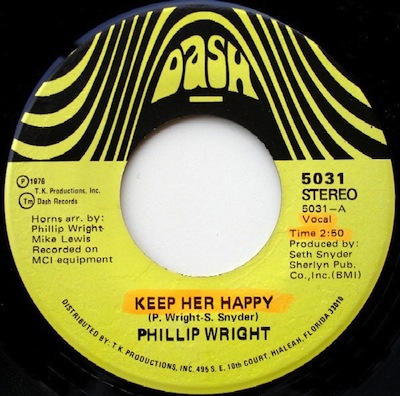 Phillip Wright
Keep Her Happy
(Dash, 1976)
The Wright family must've seemed like an unstoppable force in Miami in the '70s and a friendly element of personal musical rivalry was probably rife with the clan. 'Keep Her Happy' – sharing a riff with Leno's 'I Like My Birdie' – surely ranks as one of the dynasty's best.
---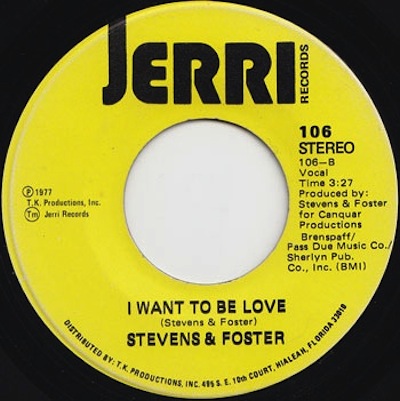 Stevens & Foster
I Want To Be Loved / What Would I Have
(Jerri Records, 1977)
Solitary but glowing offering from the elusive duo Stevens & Foster, their biographies may have slipped into the dusts of ages but the bright modern soul monster they birthed is as fresh as it was on that day in 1977 when they laid it down.
---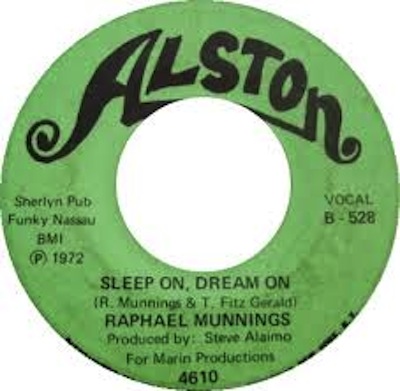 Raphael Munnings
Sleep On Dream On / Opportunity Knockin'
(Alston records, 1972)
Debut cut for Alston in '72 this is maybe Beginning of The End main man Munnings' most desired record as Discogs will testify. Parallels with his 'Jump In The Water' abound but this is astronomically rare.
---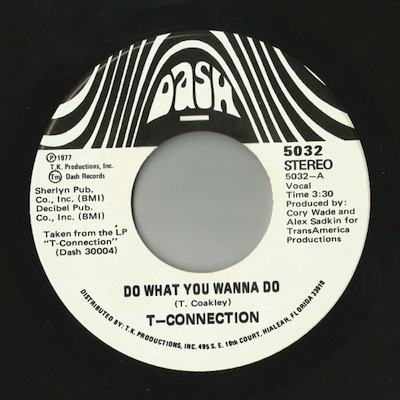 T-Connection
Do What You Wanna Do / Mothers Love
(Dash, 1977)
Ultra-classic records such as this prove that mainstream commercial success doesn't always equate to watery, dumbed-down pop. A massive seller and one of the first US disco 12" singles, the TK set up probably lived for a hit like this – they duly got it in '77.
---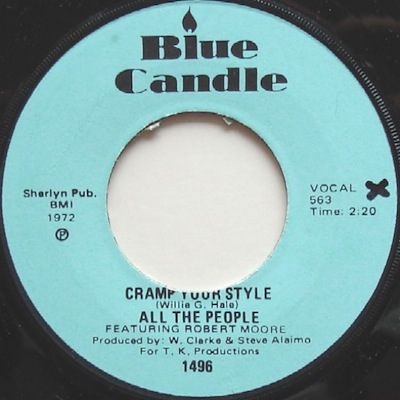 All The People
Cramp Your Style / Whatcha Gonna Do About It
(Blue Candle, 1972)
Sampled to bits, bread and butter for breakers and a staple in any funk DJs box of tricks, no Miami funk collection should be missing this vital slab of hard-edged groove.
---
Henry Stone's Miami Sound – The Record Man's Finest 45s is released on Athens of the North Records on June the 29th on LP, CD and Digital. Click here to pre-order a copy.
If you want a chance to win the LP along with a pair of Athens of the North Adidas sliders, jump over to www.athensofthenorth.com