Published on
July 20, 2017
Category
Features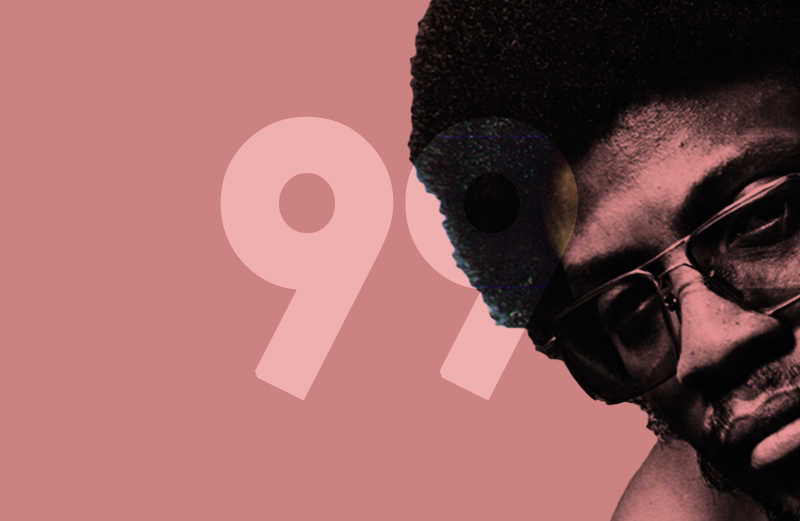 The chameleonic sound of Herbie Hancock.
Few artists have transcended popular music in the last fifty years like Herbie Hancock. Alongside erstwhile band-mates Miles Davis and Wayne Shorter, Herbie charted a course from hard grooving Blue Note jazz to pioneering fusion, jazz funk and beyond, right up to appearing on Flying Lotus' 2015 album You're Dead.
His straight-up jazz records like Maiden Voyage and Empyrean Isles are canonised in their own right, his electric records (explored in detail here) are peppered with magnetic hooks and wigged out jazz funk jams that did more than anything else to bring jazz into the heart of popular culture.
Paying his dues with his new 60-minute mix is Alabama producer Byron The Aquarius, a soul child and keys player by trade who is building up a fine resumé releasing on Sound Signature, Wild Oates, Eglo Records and the new Dimensions Festival label. He's even moulded a rubbery re-fix of Wayne Snow's Nothing Wrong alongside GE-OLOGY, for a new 12″ released this month on The Vinyl Factory with Tartelet Records.
Spanning the full breadth of Herbie Hancock's recordings, from the acoustic to the electric and beyond, listen in to the mix now and find Byron's words and tracklist below.
---
If there is one legendary jazz musician that has come to the fore in the last few years for me, it has been Herbie Hancock. His style and sound has been such a huge influence and inspiration for me from the way he creates music to the way the he styles himself. I don't think any other artist has managed to reinvent themselves more and stay fresh over such a long career. He taught me to explore sound from the perspective of a live musician and I feel his sound is reflected in my music. His music played such a big part in shaping my Sound Signature and Wild Oats releases and thats why I wanted to do this mix dedicated to him. – Byron The Aquarius
Tracklist:
01. H. Hancock – Intro
02. H. Hancock – Fill Your Hand
03. H. Hancock – Spiraling Prism
04. H. Hancock – Nobu
05. H. Hancock – Rain Dance
06. H. Hancock – Satisfied with Love
07. H. Hancock – You'll Know When You Get There
08. H. Hancock – Making Love
09. H. Hancock – Watermelon Man
10. H. Hancock – 4am
11. Robert Glasper – Tell Me A Bedtime Story (Herbie Hancock cover)
12. Jean Luc Ponty – A Taste for Passion (Bonus track!)
---
Byron The Aquarius plays Dekmantel Festival 2-6th August. Click here for more info.