Published on
June 29, 2017
Category
Features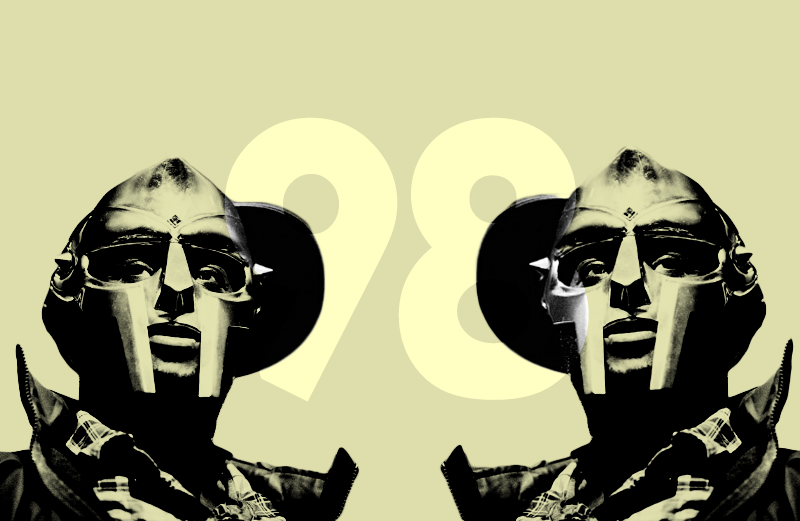 Enter the super villain.
How do you introduce an artist who revels in shape-shifting aliases? As Nate Patrin wrote in our recent 10 best MF DOOM records feature: "Daniel Dumile's had more names than other rappers have had albums. And with each of those names comes a different facet of his identity, both as a storyteller and a reflection of himself – a reflection obscured by one of the most famous masks in popular music."
Not ones to duck a challenge, we left it to German duo Session Victim to carve a course through DOOM's vast discography, picking out a selection of classics, cult cuts and "a few pieces that some people might not have heard before".
As sampled-based producers themselves – their new album Listen To Your Heart on Delusions Of Grandeur has its roots in disco and funk grooves gleaned from the dollar bins of west coast record shops – the connection to DOOM has been clear for Hauke Freer and Matthias Reiling since the very beginning.
"We have both been following and collecting his music for a long time now," they tell VF. "His approach to rap, hip-hop or music in general has always been on the one hand very classic and on the other outside the box, which we feel is as exciting as it is inspiring."
Listen to the mix and scroll down for the tracklist below:
---
Tracklist:
1. MF Doom – I hear voices part 2 (intro)
2. MF Doom – All Outta Ale
3. MF Doom – Hey!
4. Molemen /w MF Doom – Put Your Quarter Up
5. Jake One /w MF Doom – Trap Door
6. Viktor Vaughn – Dead Mouse
7. MF Doom – Vomitspit (Clutchy Hopkins Remix)
8. Doom – Gazillionaire
9. Czarface /w MF Doom – Ka-Bang!
10. DJ Babu /w MF Doom – The Unexpected
11. Danger Doom – No Names
12. MF Doom – Doomsday (Remix)
13. King Geehdorah /w Mr Fantastik – Anti- Matter
14. MF Doom – My Favourite Ladies (The Hatch Mix)
---
Session Victim's Listen To Your Heart is out now on triple vinyl.