Published on
June 9, 2016
Category
Features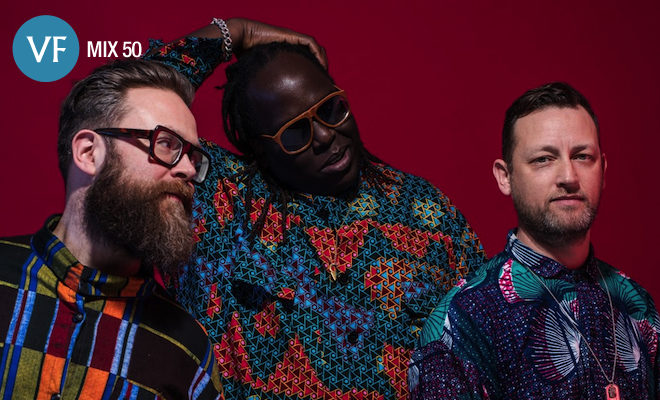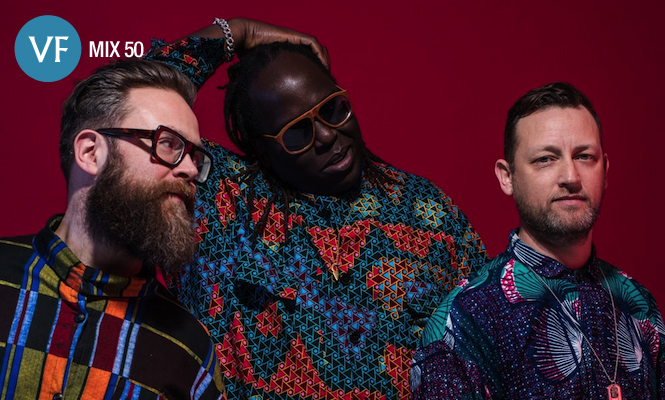 The VF mix series brings up the half century with Dave Okumu and The Invisible.
On the cusp of releasing their long-awaited their album Patience, London trio The Invisible have stepped up to deliver a lesson in African music for VF Mix 50. Helmed by frontman and musical polymath Dave Okumu, who recently told us all about his love for Gil Scott-Heron, the 60-minute selection is a loose exploration of music from the continent that has inspired and influenced him, from straight up Nigerian jùjú to a certain German four-piece with a debt to traditional African music.
Listen in below and scroll down for Dave's track-by-track commentary.
---
Words: Dave Okumu
---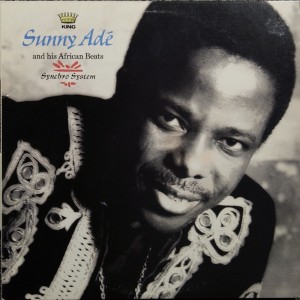 King Sunny Ade
'Iro' from Synchro System
(Mango, 1983)
Tom Herbert gave me a copy of Synchro System for my birthday. We were on tour opening for Foals across Europe and we became totally obsessed with this album. It became a backdrop to the tour. At any given time there was always a jùjú rhythm simmering in the background. This track was a proper highlight. We were lucky enough to jam with him in Lagos and play this track. A true master who influenced some of my favourite music like the Eno-era Talking Heads records, which clearly sought to emulate his style.
---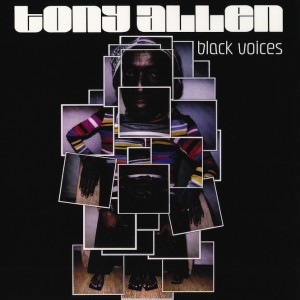 Tony Allen
'Asiko' from Black Voices
(Comet Records, 1999)
This track is just ridiculous. The feel on it gives me goosebumps every time, as does the psychedelic panning. I love a bold mix! It's so nuanced and subtle yet so earthy and raw. These are all qualities I aspire to in my own music. Loose but grounded, detailed yet simple. I love the weight and lightness to Tony Allen's playing. He's like Muhammed Ali (RIP) on a drum kit or something. They say it took three drummers to replace him in Fela's band. I feel very lucky to have recorded with him too.
---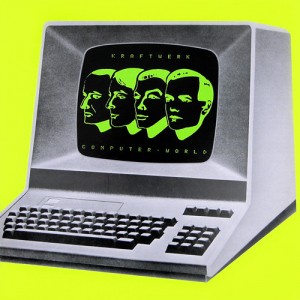 Kraftwerk
'Home Computer' from Computer World
(Warner Bros., 1981)
This choice is about the debt that Western dance music owes to Africa! When I first heard Kraftwerk it always felt to me like a mechanised version of traditional African music forms meeting with a Western melodic sensibility. What's not to like about that??
---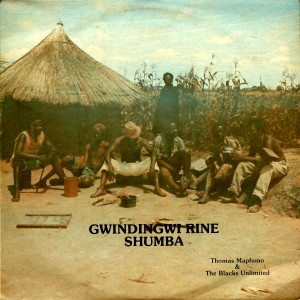 Thomas Mapfumo
'Shumba' from Gwindingwe Rine Shumba
(Chimurenga Music, 1981)
This track is almost too deep. As soon as I hear the first few notes of that mbira part translated to guitar, I always feel like crying. It's so deeply emotive.
---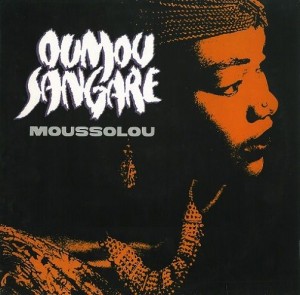 Oumou Sangare
'Moussolou' from Moussolou
(World Circuit, 1991)
This track takes me back to a period in my life when I was living with Tom Skinner in North London. He had this record and played it for me once and I was hooked by its poise and majesty.
---
Tracklist:
01. Tony Allen – 'Asiko'
02. Common – 'Heat'
03. Kraftwerk – 'Home Computer'
04. King Sunny Ade – 'Iro'
05. William Onyeabor – 'Better Change Your Mind'
06. Fela Kuti & Africa 70 – 'Water No Get Enemy'
07. Thomas Mapfumo – 'Shumba'
08. Shina Williams – 'Agboju Logun'
09. The Lijadu Sisters – 'Life's Gone Down Low'
10. Moussolou – 'Oumou Sangare'
---
The Invisible Patience is out on 10th June via Ninja Tune. Click here to get your copy.