Published on
April 21, 2016
Category
Features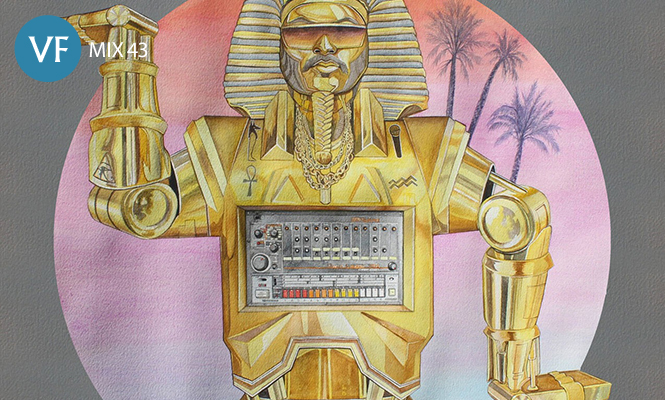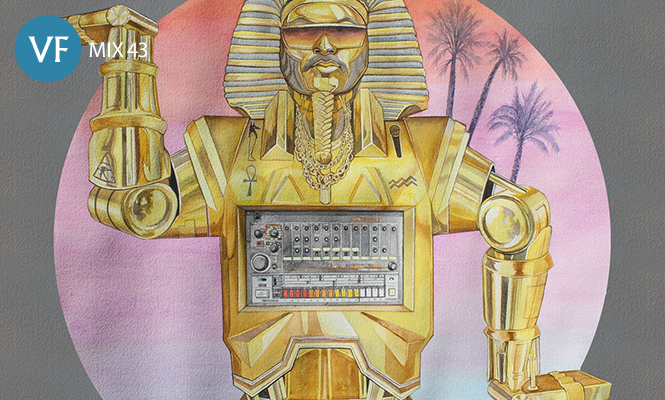 Electro hip-hop pioneer lays down VF Mix 43.
"I was first introduced to Kraftwerk's music when a very classy, sexy, and beautiful girl from my high school (that I had a huge crush on) came to my house and asked if I would record this album she received from a radio station onto a cassette tape. Well, of course I said sure, I would do anything for her."
It was 1981. Greg Broussard put Computer World on the turntable and proceeded to lose his shit. "That beat! That sound! Those vocals! What kind of music is this?". That moment changed his life. He became Egyptian Lover, rocking dance parties of 10,000 people at the L.A. Sports Arena, and releasing cuts (like 'Egypt, Egypt', 'My Beat Goes Boom' and 'Computer Love') that combined the mechanics of Kraftwerk with heavy beat electro and rap vocals. He even married the girl that turned him on to Kraftwerk.
Perfect then that Broussard's VF Mix is a Kraft-Egypt special, channelling those four blokes from Germany and tracing the '80s scene from Afrika Bamabaataa to Cybotron. The dopest mix we've heard in some time, get stuck in and scroll down for the tracklist.
---
Tracklist
01. Jonzun Crew – 'Pack Jam'
02. Visage – 'Pleasure Boys'
03. Kraftwerk – 'Numbers'
04. Kraftwerk – 'Computer World'
05. Nairobi- 'Free Beats'
06. Afrika Bambaataa and the Soul Sonic Force – 'Looking for the Perfect Beat'
07. Freestyle – 'Automatic'
08. Section 25 – 'Looking from a Hilltop'
09. Egyptian Lover – 'Living on the Nile'
10. Cybotron – 'Clear'
11. 10 Speed – 'Tour De France'
12. Egyptian Lover – 'Egypt Egypt'
13. Kraftwerk – 'It's More Fun to Compute'
14. Cut Time – 'Praxis'