Published on
April 14, 2016
Category
Features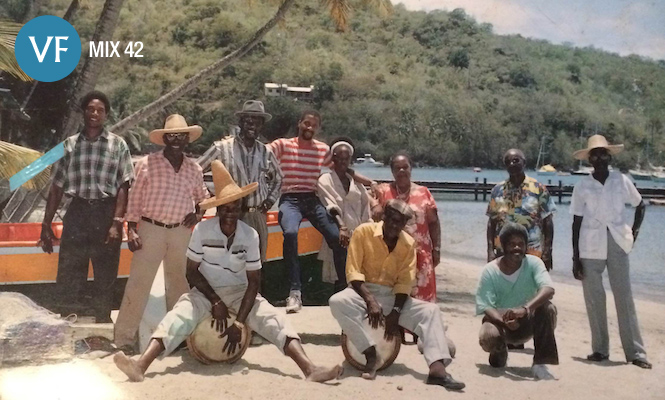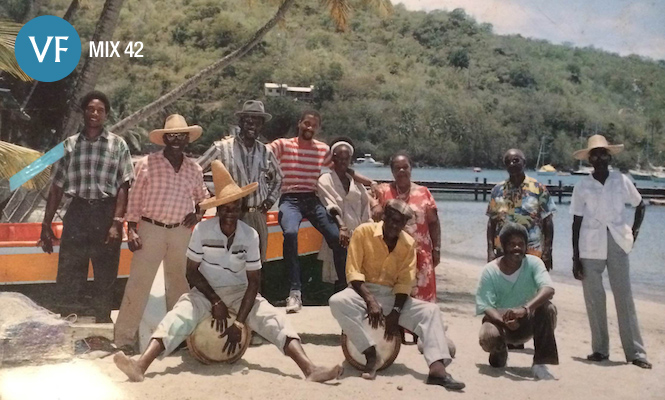 On the cusp of celebrating their 10th anniversary, tropical reissue label Sofrito drop an exultant vinyl-only mix from the islands of the Afro Caribbean diaspora.
---
Words: Hugo Mendez
---
Over 10 years of events and releases we've explored many different avenues and styles, from early recordings of Afro Cuban ensembles to Congolese techno experiments and fresh tracks from producers like DrumTalk and Simbad.
This mix takes it back to the roots somewhat and celebrates what is – for us – some of the most effective dancing music ever put on wax. There's no spiritual jazz, loner psych folk or DIY funk here, just straight-up party music: Cadence, Compas, Soukous, Salsa and more. While by no means dismissing the musicianship and message of the artists included here this is about pure repetitive beats, but hand-made (as it were), all-inclusive and designed for the dancefloor.
The tracks come from Dominica, Guadeloupe, Martinique, La Guyane, Haiti, Puerto Rico, Cote d'Ivoire and Réunion and represent the rhythmic basis of what we love at Sofrito.
---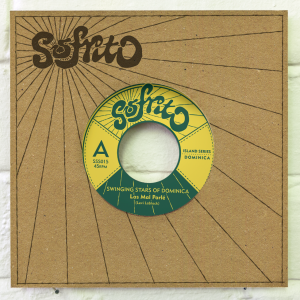 Swingin Stars of Dominica
'Las mal Parlé' from LP Party Time
(Sofrito, 2016 – originally released on Stardom, 1978)
A bit of self-promotion and why not? This is the next Sofrito Island series 7″ release: a prime example of insistent, hard swinging Cadence-lypso from Dominica. The Swinging Stars – led by saxophonist Norman Letang – have been going for nigh-on 60 years and are still one of the biggest bands in Dominica and recorded this for their aptly-titled 1978 album Party Time.
Taking elements from Haitian Cadence/Compas and Trinidadian calypso and combining them in a uniquely Dominican style, there is something utterly addictive about the sound – minor chords and mournful lyrics set over an irresistible swing that sits dead on the heartbeat. I never get tired of this stuff – same goes for the Smoke and Midnight Groovers track on the mix.
---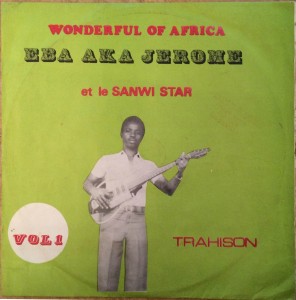 Eba Aka Jerome et le Sanwi Star
'Trahison' from LP Wonderful OF Africa Vol. 1
(Papa-Disco, 1978)
A classic, bouncing Soukous record from Ivoirien star Eba Jerome. This was a hit at the time and is a big sound system anthem with the Colombian Picos in Baranquilla and Cartagena – imagine it played at intense volume (or even try it at home) and see what happens…
---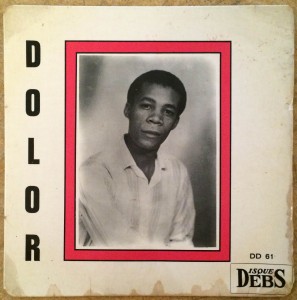 Dolor et les diables du Rythms
Salvana
(Disques Debs)
Guadeloupean singer Dolor recorded a handful of 45s and an LP with Gwo Ka master Anzala before a sadly early death. This beautiful, typically deep track – accompanied by Debs in-house percussionist and arranger Serge Christophe – brings a strong Afro Cuban influence to the table and is a personal favourite.
---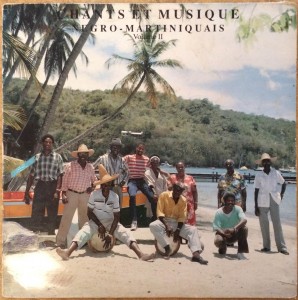 Georges Oranger
Swel-o
Moving on to Martinique and a pure bélé track. Bélé (as Gwo Ka is for Guadeloupe) is the traditional rhythm of Martinique and is led by a singer and chorus, with backing played on two drums and a ti-bois (a piece of bamboo played with two sticks). This track was recorded in the mid '80s by Claude Rodap, whose Syn-Ka album is currently attracting a lot of attention.
---
Tracklisting:
El Nuevo Combo – Coq en moin
Swinging Stars of Dominica – Las mal parlé
Smoke – Lass fait socier
Dany Play – Fa' waka
Gil Fountain & the Midnight Groovers – Pa' Moli
Eba aka Jerome – Trahison
Bazare D. Pablo – Nassima (12″ edit)
Chanel 10 – Lola
Johnny Zamot – Rumba Mozambique
Dolor et ses diables du rythme – Salvana
Firmin Viry – Dimanche Grand Moune
Georges Oranger – Swel-o
Super Combo – Soy Boricua
Orquesta Zodiac – El Adios
Les Charmeurs du Cap – Pa couté conseil