Published on
February 11, 2016
Category
Features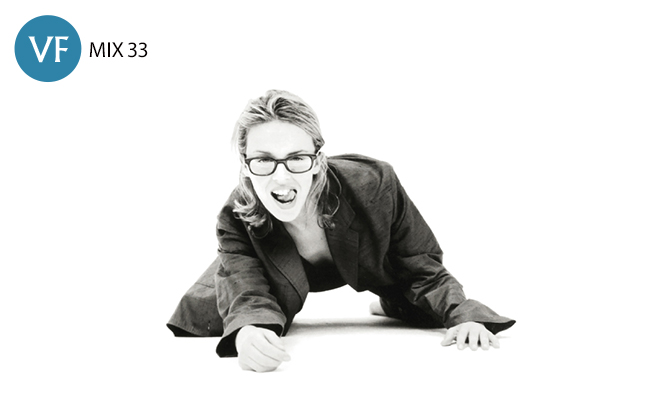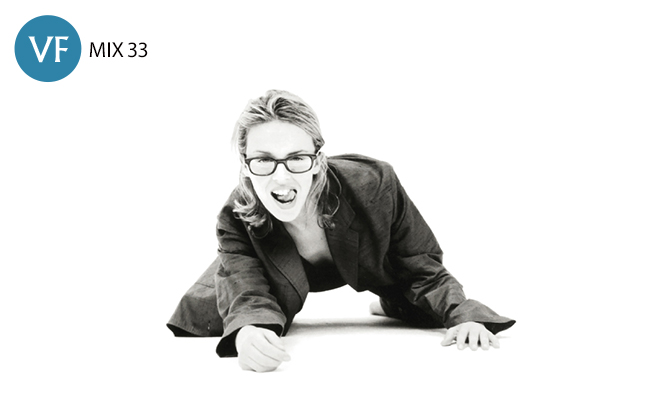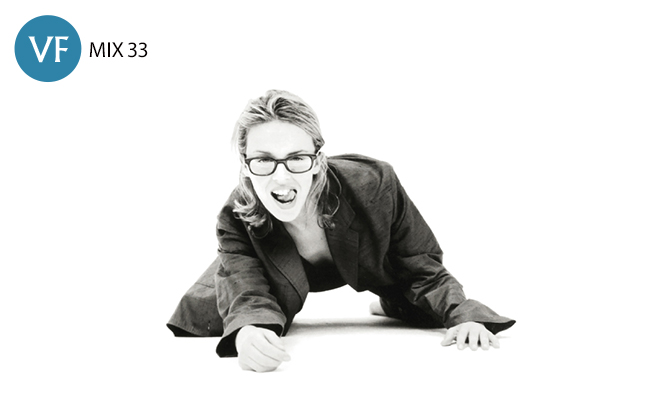 Kylie.
After cutting her pop teeth with her hit factory PWL through the '80s and early '90s, Kylie Minogue yearned for artistic freedom. She found a new home with dance music label deConstruction in 1993, who gave her the kind of hands-off toolbox she needed to reinvent her sound and release the album she actually wanted.
Eponymous and intoxicating, Kylie Minogue captures the fun that '90s pop acts had in absorbing an increasingly diverse range of influences – drawing on new jack swing, R&B ballads, ambient pop and balearic, all led by her spunky vocals. It's her most enriching and accomplished work; and also her most sought-after, fetching three digits on Discogs.
With fuck-the-rules label Be With Records reissuing the album on gatefold vinyl (including all the original Rankin portraits) as of tomorrow, Balearic Mike has knocked up this sensational Kylie Minogue-inspired mix. With appearances from Ennio Morricone, Prince and obviously the lady herself, have a listen below.
Scroll down for an explanation from Mike, some highlights from the mix and the complete tracklist.
---
Words: Balearic Mike
---
When Rob from Be With Records contacted me about the Kylie reissue I had to laugh. "I've spoken to Jeff O'Toole from Eighty Six and he said you might be a fan of the LP". Jeff is one of my closest friends, and every year his wife buys him the latest Kylie calendar, and Jeff photographs it and sends me a picture each month.
To say we're both fans is an understatement, but being a fan of this particular LP, with the quality of the songs it includes, and the brave departure in style it took is really a given. I was happy to confirm I was, and when he asked me to provide a mix to accompany the reissue his brief was pretty simple: put a few tracks from the LP into a Balearic context. That's what I've attempted, and hopefully succeeded in doing it. Here are a few highlights: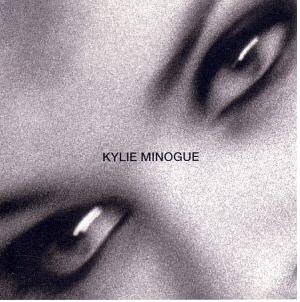 Kylie Minogue
'Confide In Me (Intro & Master Mix)' from 12″
(Deconstruction, 1984)
One of the standout pop records from the '90s, never mind being one of Miss Minogue's finest records. And yet this has all the elements of some uber-obscure European only 12" release from the mid-'80s, which was only ever played by someone like Daniele Baldelli, or some cult Belgian DJ. It's chugging percussion; eastern tinged rhythms, haunting yet epic strings and ethereal vocal could easily belong to some €200 Red Light Records special, and yet it was a UK chart hit. This record works on so many levels, hence using it for both the intro and last track on the mix.
---
Ennio Morricone
'Cinema Paradiso (Main Theme)' from LP
(Mercury, 1988)
The inclusion of this was actually my wife's idea. We had just recently listened to Kylie's appearance on Desert Island Discs, and this was just one of the many amazing tracks she picked. It perfectly sets the mood of the mix straight away, with its epic sense of space, yet highly emotional melodies. Perfect.
---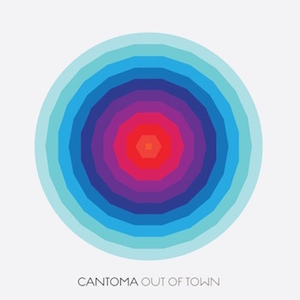 Cantoma
'Trees Of Highwood' from Out Of Town
(Leng, 2014)
From Essex man and milkman to easily the most Balearic man on the planet, this is Mr. Phil Mison under his Cantoma alias. This was the last track on the last Cantoma LP Out Of Town, and it beautifully ties together lots of different strands of music which would have been played at the Café Del Mar while Jose Padilla was resident. It has subtle references to soundtrack compositions; modern classical composers like Wim Mertens, and an obvious nod to Balearic favourites the Penguin Café Orchestra. Can't wait for the next LP.
---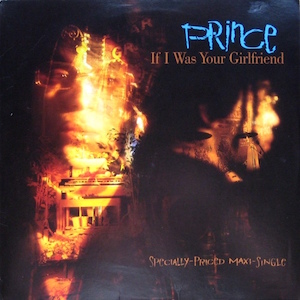 Prince
'If I Was Your Girlfriend (Edit)' from 12″
(Paisley Park , 1987)
Kylie also chose a Prince record while on Desert Island Discs, but not this one. Nevertheless, he's also possibly my favourite artist, so I thought it would be nice to try and program in a track. This one is not only one of my favourite Prince records, but it also exemplifies lots of the things I love about this Kylie LP. It's just so complex, and hard to classify as a piece of music. Its rhythm track and funk undercurrent are obviously massive influences on the Kylie LP and most '90s R&B and pop, and yet the production, sped up vocals and slowed down backing vocals, and sparse, electronic arrangement feel futuristic and yet timeless at the same time. A masterpiece. I own this song on about 9 different formats.
---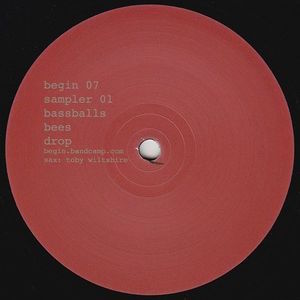 Begin
'Bassballs' from Sampler 01 Bassballs
(Begin, 2014)
Back II Basics resident and Chemical Brothers tour DJ James Holroyd makes some of the most beautiful, deep, underground music around, yet it has a beautiful pop sense of melody and harmony, which makes it perfect for this mix. It has a sparse quality, which gives the mix some space when it needs it, yet blends beautifully with the pop hooks before and after it. James doesn't release enough music.
---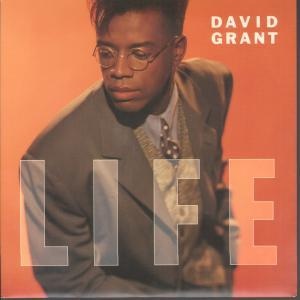 David Grant
'Life (Eternal Mix)' from Life
(4th & Broadway, 1989)
As soon as I was asked to do this mix I knew I wanted to include this track. For me it sums up the idea of a crossover record. There is no doubt in my mind that the former Lynx front man and now reality TV voice coach was aiming this great song firmly at the soul/R&B audience, and yet he's accidentally created a Balearic classic. That could be said for so much of the music I love, on this LP and in general.
---
Tracklist
01. Kylie Minogue – 'Confide In Me (Intro)'
02. Ennio Morricone – 'Cinema Paradiso (Main Theme)'
03. Cantoma – 'Trees Of Highwood'
04. Holger Czukay – 'My Persian Love'
05. Giorgio Tuma with Laetitia Sadler – 'Through Your Hands Love Can Shine'
06. Kylie Minogue – 'Put Yourself In My Place'
07. Elektra – 'Keegi (You Might Need Somebody)'
08. Prince – 'If I Was Your Girlfriend (edit)'
09. Kylie Minogue – 'Automatic Love'
10. Begin – 'Bassballs'
11. David Grant – 'Life (Eternal Mix)'
12. Bing Ji Ling – 'Hanging On A String (Lexx Reconstruction)'
13. Cloud One – 'Cloud One Patti Duke'
14. Sunburst Band – 'Far Beyond'
15. Kylie Minogue – 'Confide In Me (Master Mix)'