Published on
January 30, 2018
Category
Features
"Buy some records, play Mario Kart, and have a free Jammie Dodger…"
Should you visit Manchester's Hi-Tackle you'll be forgiven for being taken aback by it. It's a record store first and foremost, found in a snug office above the Hidden nightclub in Manchester's industrial outskirts. For those outside the M1 postcode you're almost certain to get lost when trying to find it, but when you do, you'll spend half your time digging through the crates of boogie, street soul, jungle and hardcore, and the other half playing 8-bit video games. It's like visiting that friend whose Mum let you swear and watch horror movies after school, that is, if those friends were Ruf Dug and Randy Brunson.
"Record shops are synonymous with grumpy bastards aren't they?" says Brunson as he reclines on a well-worn, greenish sofa. Being at the helm of Manchester's Wet Play club night Brunson has been bringing colour to the cobbles for years, and now hosts the monthly Full Beam show on NTS Radio's northern satellite station. "But here, everything's a little bit more friendly. It's a different way of doing things."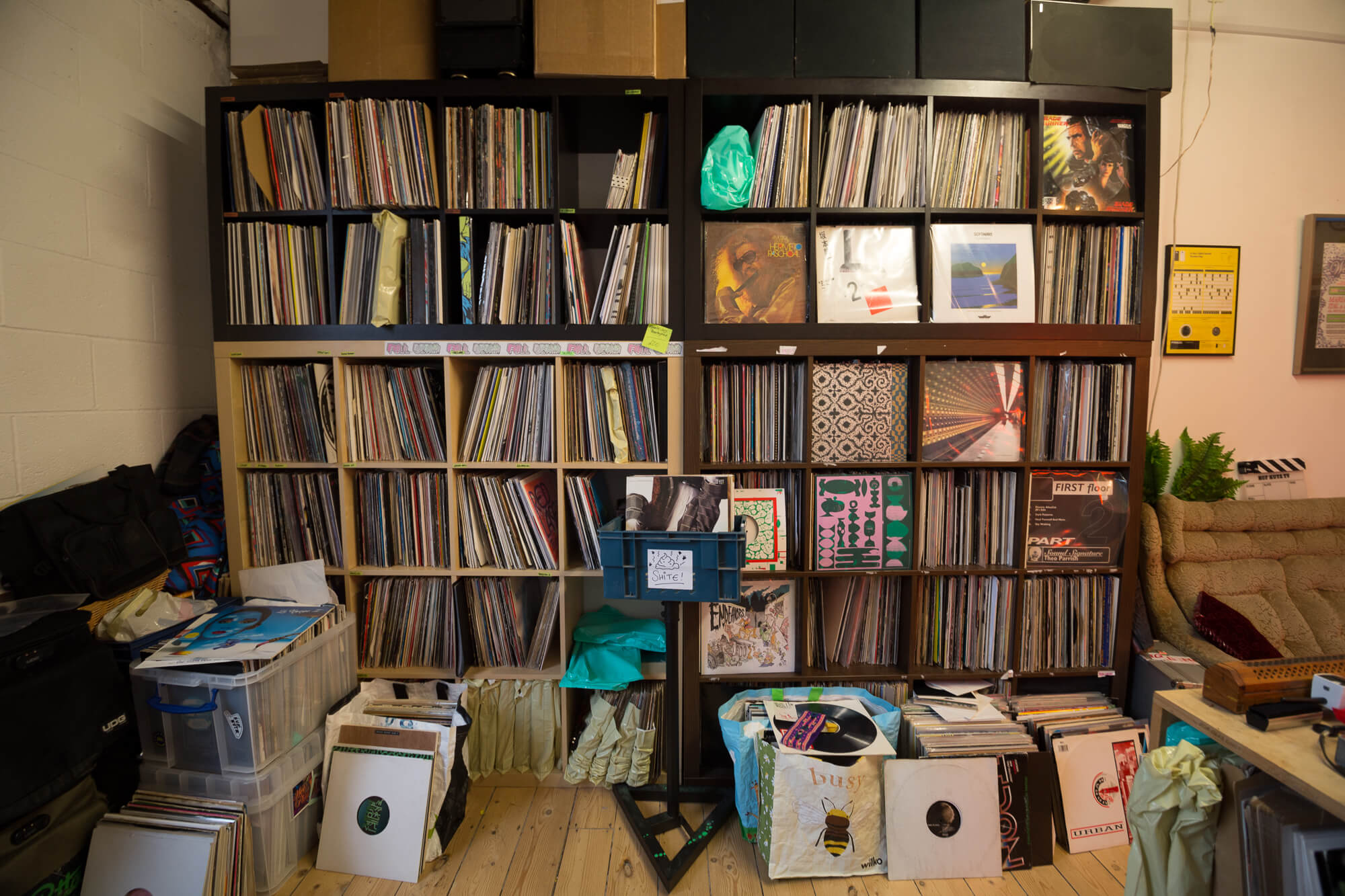 Whether it's the endless brews, Jammie Dodgers on tap or the floor to ceiling record stacks that line its walls, Hi-Tackle demands more than a few hours of your time. Open on Thursdays and by appointment throughout the week the music policy has taken years to curate, decades perhaps, its racks filled with double copies that Brunson and Dug have accumulated over the years. "We were always planning to do something like this eventually," says Brunson.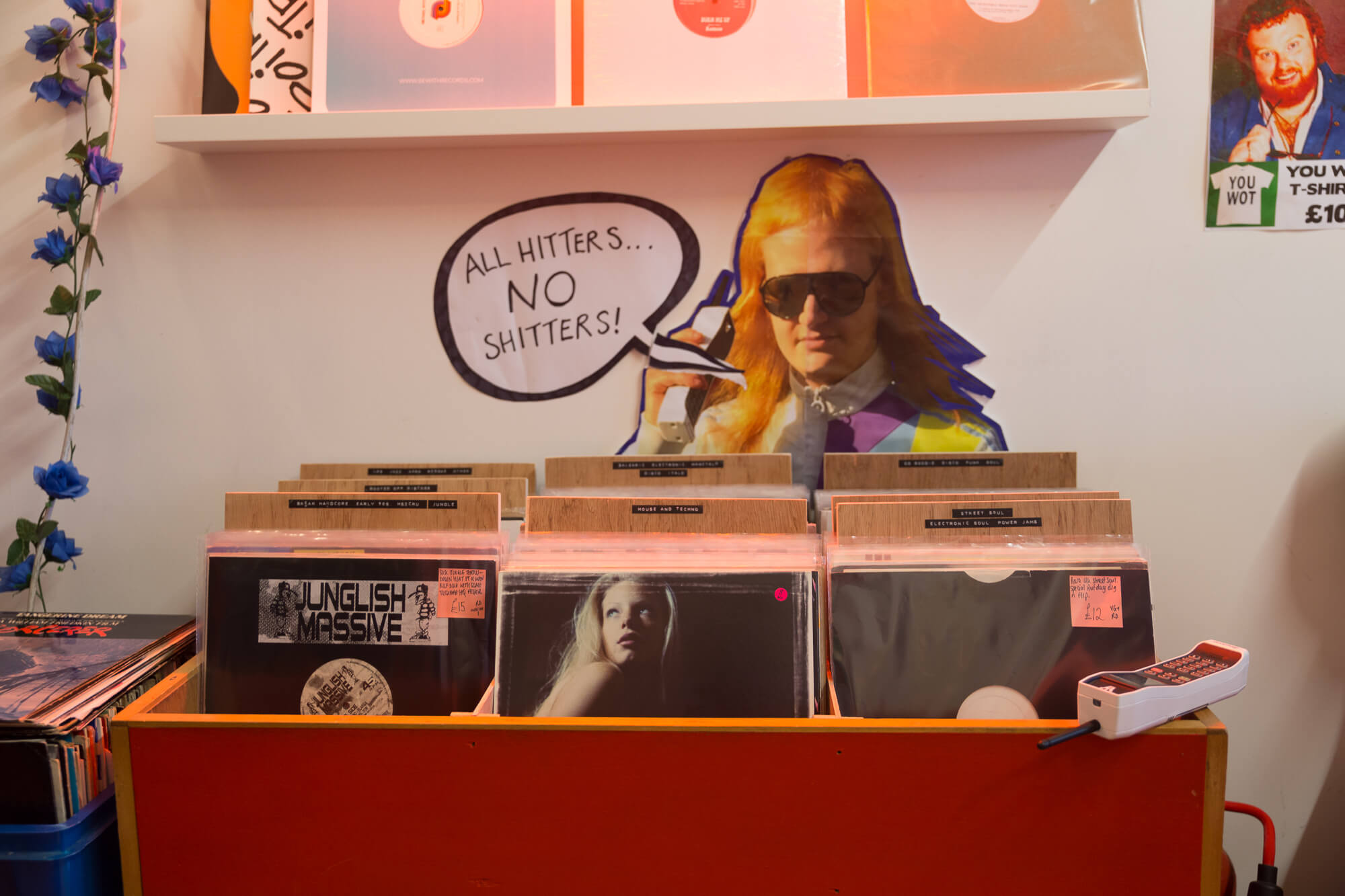 "All hitters…NO shitters!" is the shop's ethos, and if you ever needed reminding of that all you have to do is look at the wall to see it written there. "Hitters go in the racks, shitters go out the window, literally," says Brunson, emphasising that all shitters are cleaned up afterwards. For those records that do make it onto the shelves then an afternoon can be well spent reading their descriptions alone.
Hi-Tackle in its current form opened in September, but it began life in a warehouse in North Manchester's Ancoats, sandwiched between a bakery on one side, an undertakers on the other. "At any one time you could either smell chocolate brownies of formaldehyde," says Ruf Dug. Look out the window now, and instead, you'll find Strangeways Prison dominating the horizon.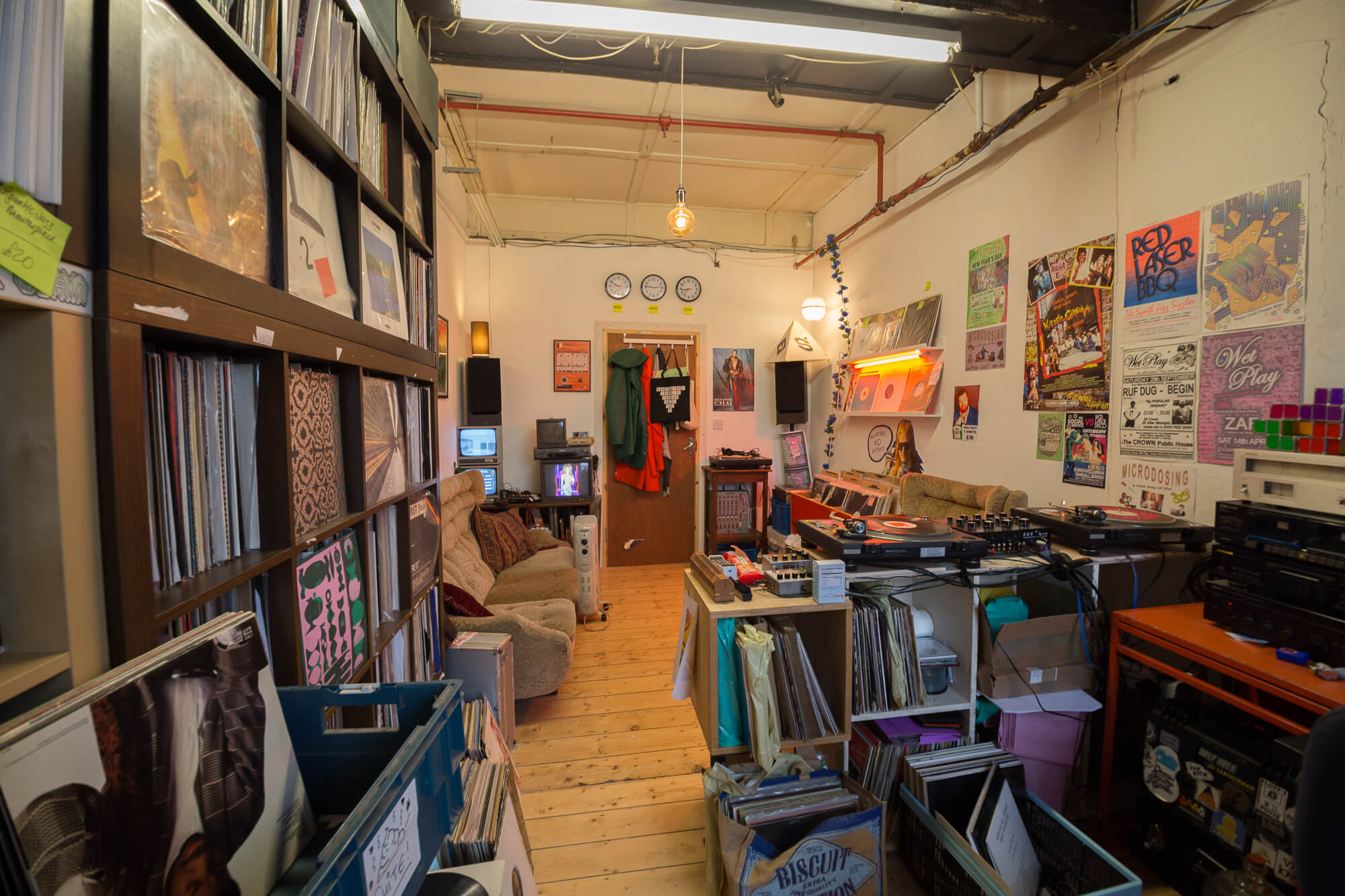 Find your way inside however and you'll find Hi-Tackle is a collage of pastel pink lighting, '80s business phones bigger than your head, plastic parrots and a column of old televisions, Ataris and Super Nintendos. "If you beat me on Mario Kart you get 10% discount, but playing as Koopa Troopa I haven't lost a game since 1996," says Brunson proudly, as we play a game that can only be described as a journey in button bashing for the Atari-generation voyeur.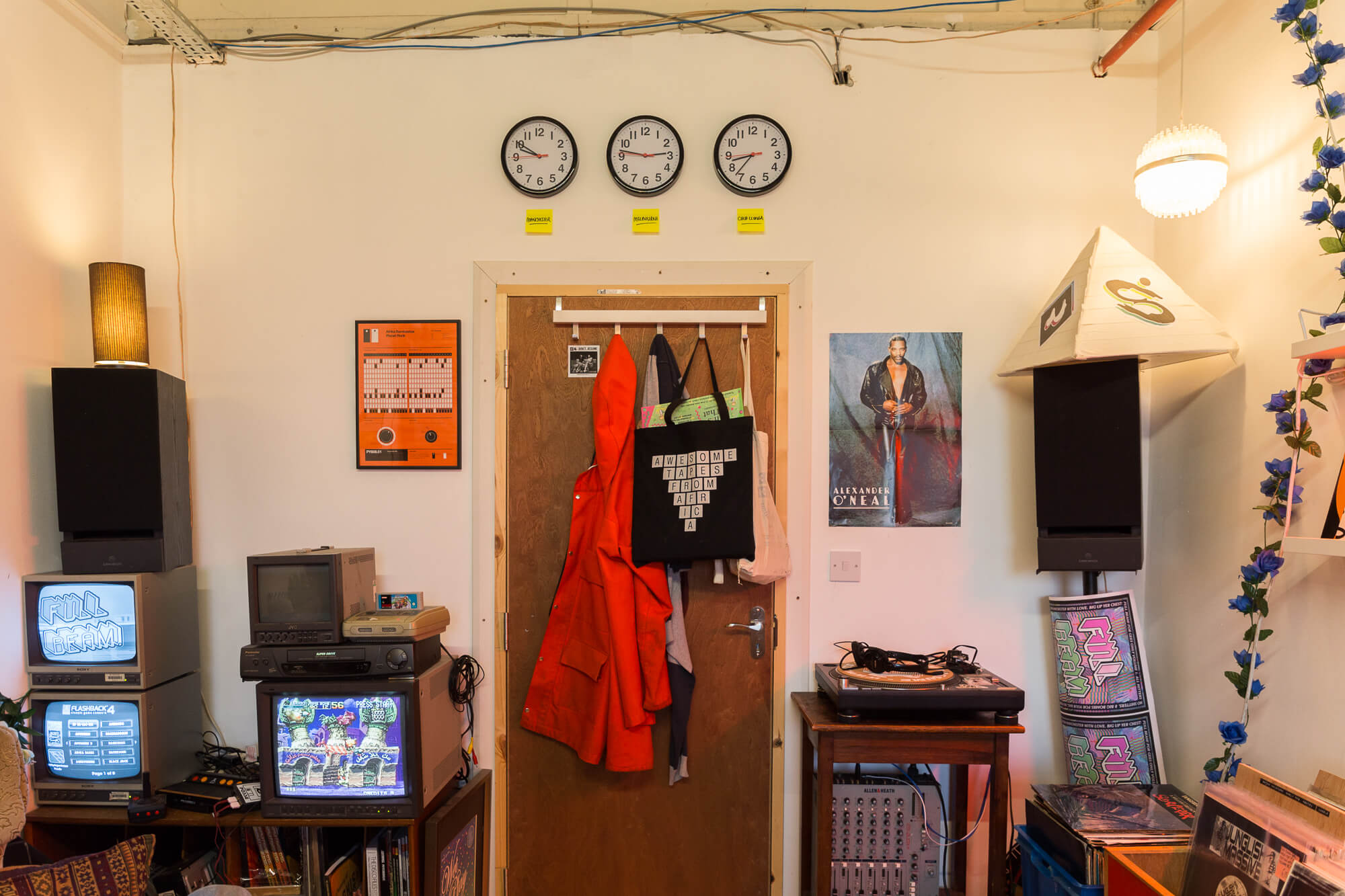 I'm gutted to learn the SNES is (conveniently) broken when I arrive, but Hi-Tackle's not a place where you'll be expected to part ways with £100 for a single record or blow your rent on 20 minutes worth of music. Long slept on should-be classics from William Bell and Sinnamon share space with new releases from the Ruf Kutz camp and Manchester's Red Laser Disco label.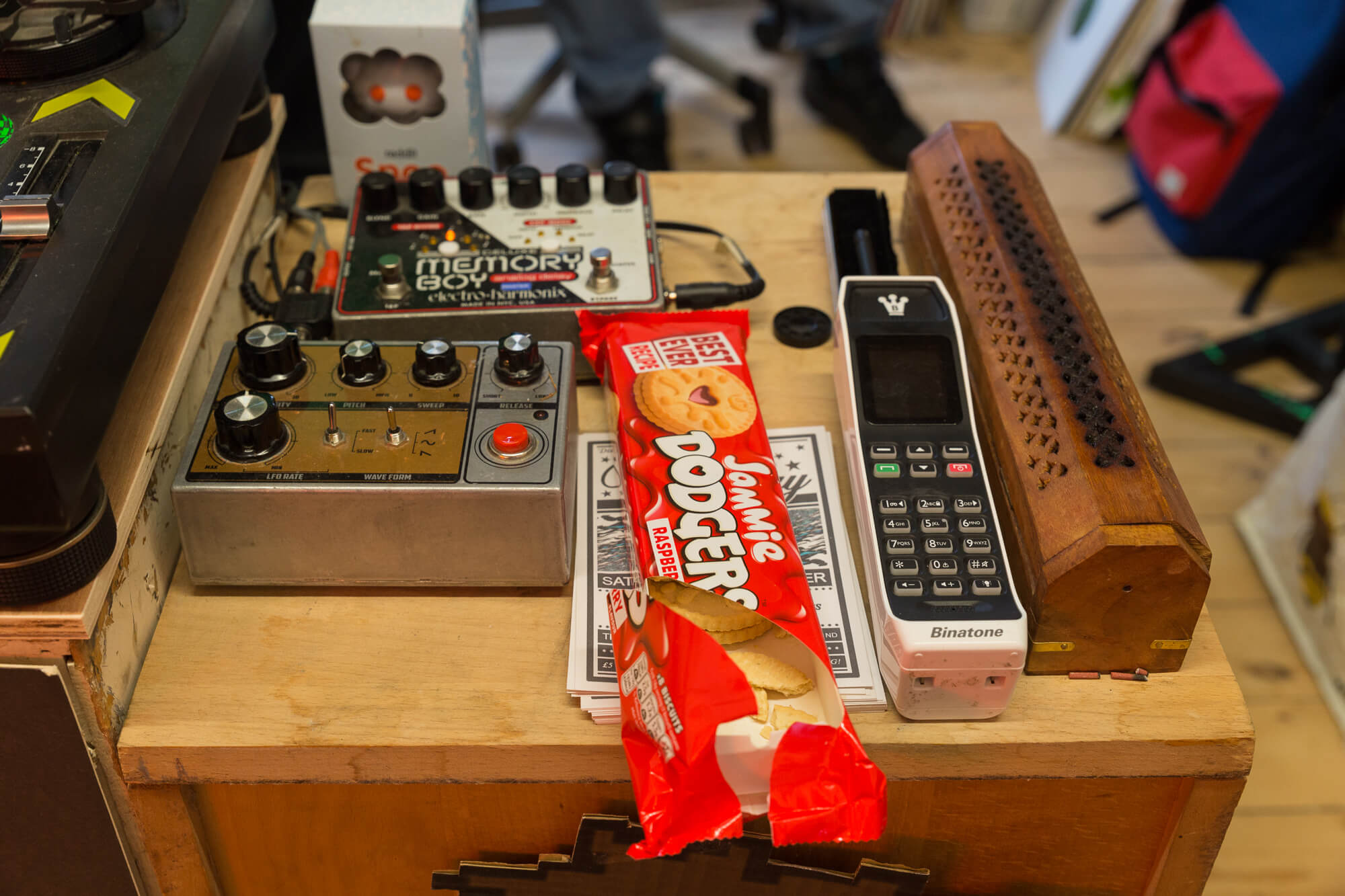 "If I see a Rick Clarke record for £3 we'll sell it for £3, just to get those records to the people," says Brunson, and for Hi-Tackle, much of their mantra simply revolves around these records being heard. "It's about switching people on to slept on records, giving something new to the local music heads and making it a family affair. Buy some records, play Mario Kart, and have a free Jammie Dodger…"
Dug points to Amsterdam's Red Light Radio complex as a source of admiration, where collaboration amongst local DJs, promoters and musicians has grown the city's reputation beyond its walls.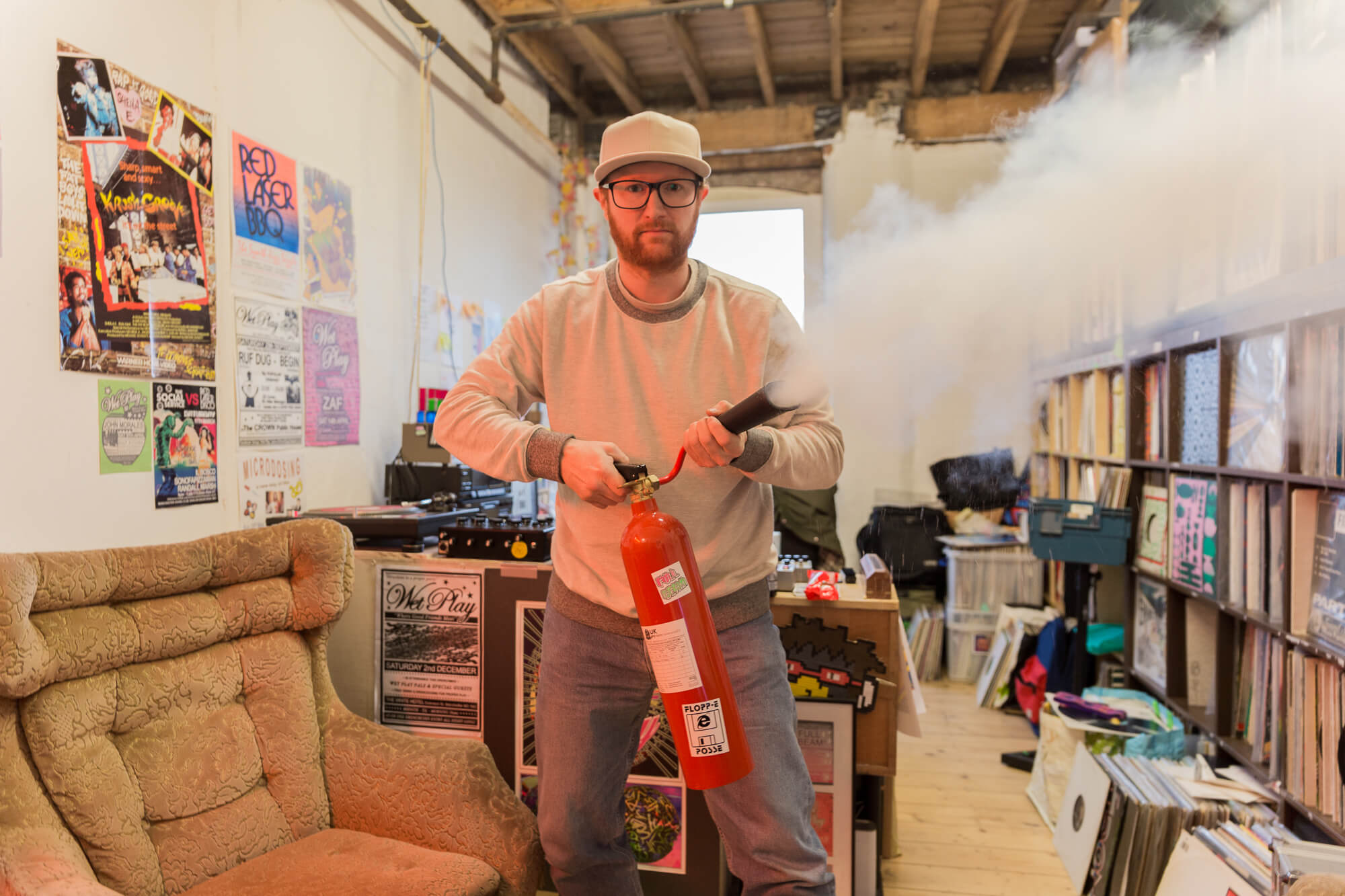 "There's a new age of retail where there's a lifestyle being communicated," adds Dug. "Record stores have always done that to a certain extent but I look at the Red Light complex, where there's a radio station, a record shop, studios and offices upstairs, and there's a power there that's all grown organically. That's something that Manchester didn't really have, but here, we have a music agency next door, a club downstairs and there's lots of DJs who are travelling through, so now we have the beginning of a little weirdo community centre."
"Oh," he then says. "And not to demean Amsterdam in any way, but Manchester is the coolest city in the fucking world."
Hi-Tackle Records is online and available to visit by appointment at Downtex Mill, Mary Street, Manchester M3 1NH. Click here to find out more.
Photos by Emma Taylor