Published on
August 2, 2018
Category
Features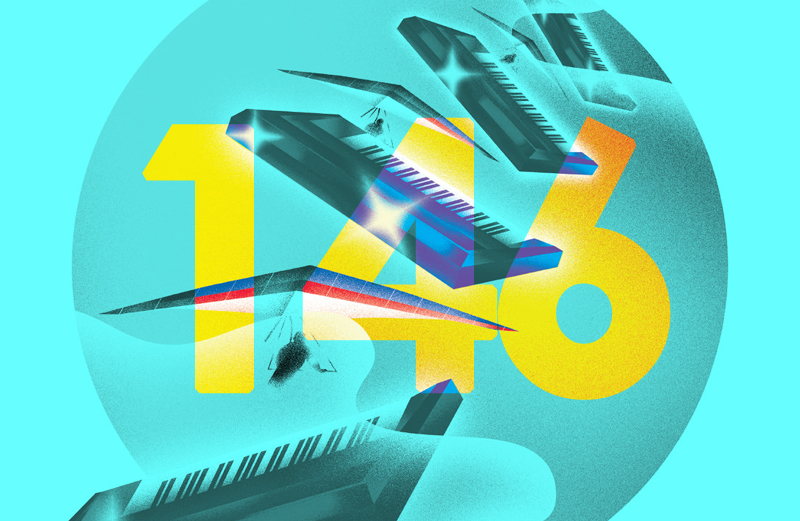 Brazilian synth and boogie oddities from the '80s and early '90s.
Some compilations enshrine regional canons, others punch above their weight, making grand claims for wilfully obscure selections. Just occasionally though, a compilation comes along that knows it stands on the fringes of greatness, but just lets the music do the talking.
So it is with Soundway's most recent collection Onda De Amor: Synthesized Brazilian Hits That Never Were (1984-94), compiled by one half of Selvagem Millos Kaiser. Overlooked, cast aside or just never really considered commercially viable, the comp proves that sometimes synths do get better with age, whether on Vania Bastos' silky cover of Sade's 'Sweetest Taboo' or the Casio horn section on chipmunk funk outlier 'Toque Tambor'.
To accompany the compilation, Kaiser has unearthed sixteen more mis-hits and playlist off-cuts for this hour-long mix. Consider this Onda De Amor 2.0, the second part to a story we hope will run and run.
---
Tracklist:
1. Evandro Terra – Dim Dim Dom Dom
2. Strike – Polícia
3. Band'Axé – Menino do Pelô (Millos Kaiser Edit)
4. Reflexu's – Kangala (Festa das Bebidas)
5. Rosana Mendez & Grupo Veneno – Reague
6. DJ Raffa – Amazonia
7. The Brother's Rap – Rap'agode (Remix)
8. Damas do Rap – Sonho Real
9. Rick & Nando – Cidade
10. Cassia Eller – Eles (Instrumental Remix)
11. Villa Box – Break de Rua (Versão Longa)
12. Sarajane – Por Que Você (Millos Kaiser Edit)
13. Os Abelhudos – Contos de Escola (Millos Kaiser Edit)
14. Os Magrellos – Deixe O Ritmo Controlar
15. Nanda Rossi – Livre Pra Voar (Millos Kaiser Edit)
16. Athalyba Man – Ficar de Mal
Catch Millos DJ through August:
August 3rd – w/Selvagem @ Concrete (Paris)
August 4th – w/Selvagem @ Dekmantel (Amsterdam)
August 11th @ Good Block (London)
August 12th @ Giant Steps – Houghton Festival (Norfolk)
August 17th @ Pavillon d'Été (Bordeaux)
August 18th @ Le Sucre (Lyon)