Published on
June 14, 2018
Category
Features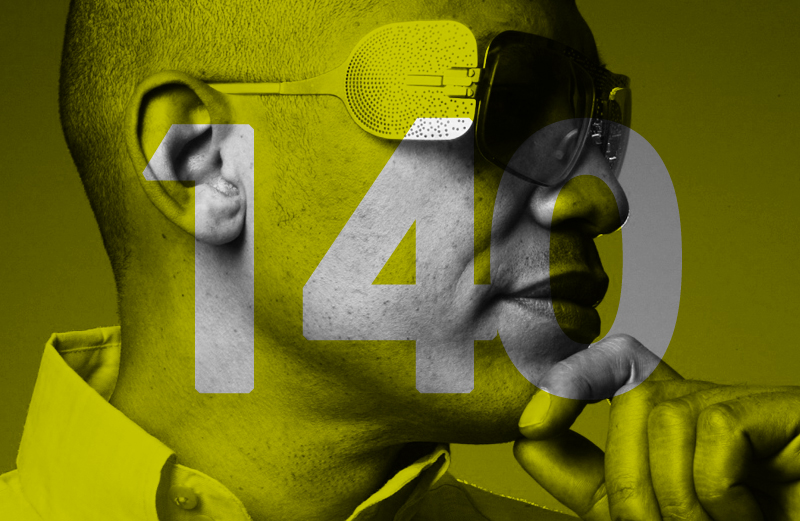 A personal journey into LTJ Bukem's drum and bass label, from the man they rejected in 2001.
Back when he was at school in the '90s, Ed Cawthorne used to scribble 'LTJ Bukem' and 'Blame' all over his homework. Drawn to the jazzy breaks and sci-fi jungle sound of Good Looking Records, he sent Bukem his first demo recording in 2001, only to be let down gently. "The material you sent in unfortunately wasn't quite right for Good Looking," read the note, "Unfortunately, no one can tell you how to make drum and bass, or any other music for that matter, it's just a matter of practice, practice, practice!"
As he described to us vividly in an interview last year, Tenderlonious has never relied too heavily on fortune. And while his Good Looking aspirations were never realised, the advice wasn't wasted. A producer and jazz musician, who is practically self-taught on the saxophone and flute, Tenderlonious is on the verge of releasing The Shakedown, his debut album proper, recorded in 8 hours at Abbey Road with the family of roots vagabonds otherwise known as the 22archestra he's gathered around the label.
As influenced by Good Looking and Bukem as he is by Yusef Lateef, Tenderlonious has revisited his early obsession for this personal mix. Listen in and check out the infamous letter below.
---
"This selection of records showcases my early influences and the kind of sound I was feeling in the late '90s/early '00s. Good Looking Records helped open my eyes to music; it was my first point of reference when I starting making my own tunes. Producers like LTJ Bukem, Blame, Peshay and PHD were a big influence, as was my early mentor Equinox (s/o Scientific Wax!)
"The letter below was a response from Good Looking Records after I sent out my first demo tape in 2001 – it serves as a constant reminder to keep pushing and never give up!"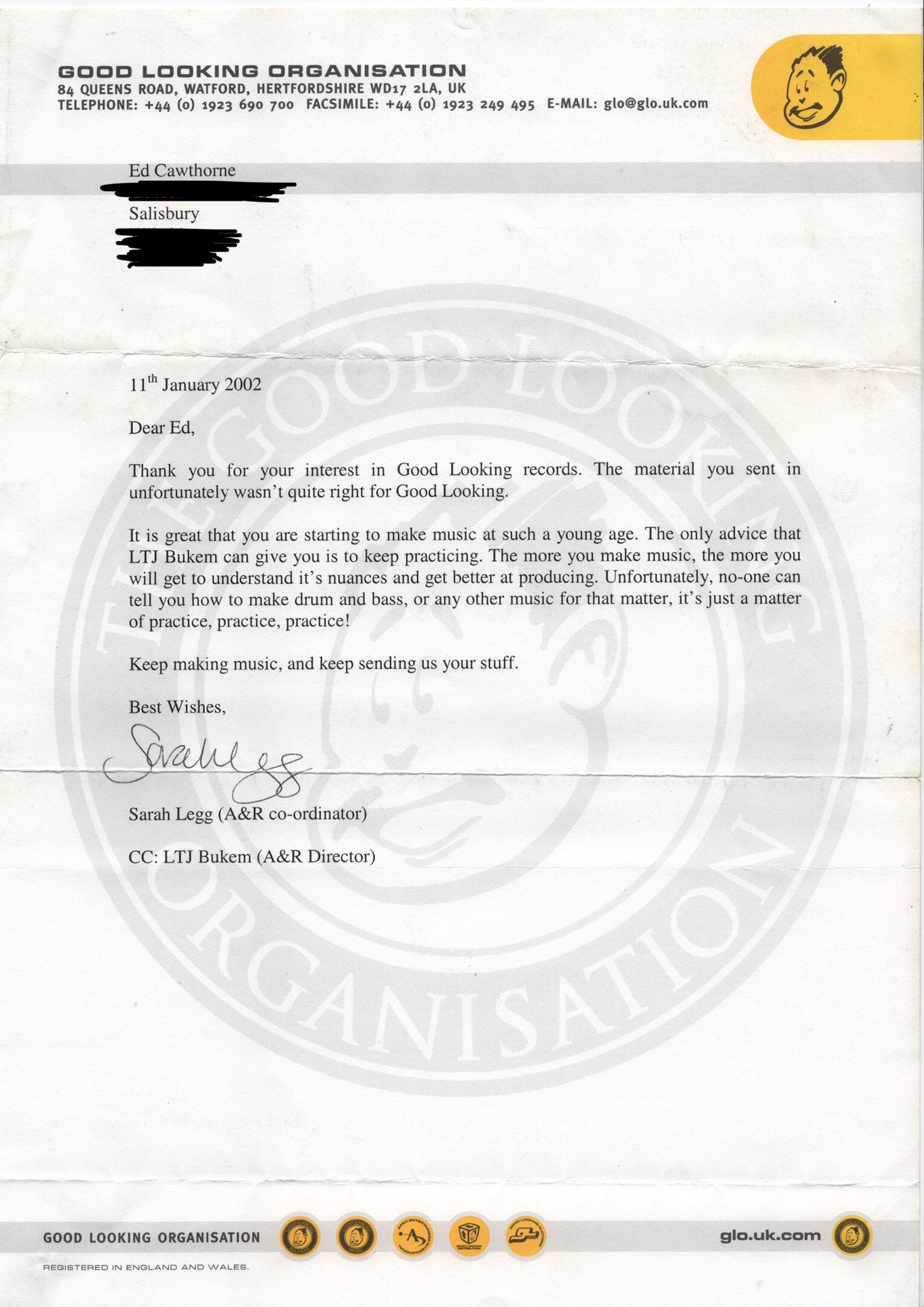 Tracklist:
1. Peshay – Vocal Tune
2. Blame – Revival
3. Phluff – Trailin'
4. Chameleon – Links
5. LTJ Bukem & Peshay – 19.5 (Reprise)
6. Blame – 360 Click (featuring MC Conrad & DRS)
7. Seba & Lotek – Universal Music
8. LTJ Bukem – Sunrain
9. K-Scope – Outer Mind
10. PHD – Cyber Genetics
11. Hierogliphix – Destiny
Tenderlonious ft. The 22archestra's The Shakedown is out on 15th June via 22a. He plays Oslo in Haclney on 22nd June. Get your tickets here.