Published on
November 23, 2017
Category
Features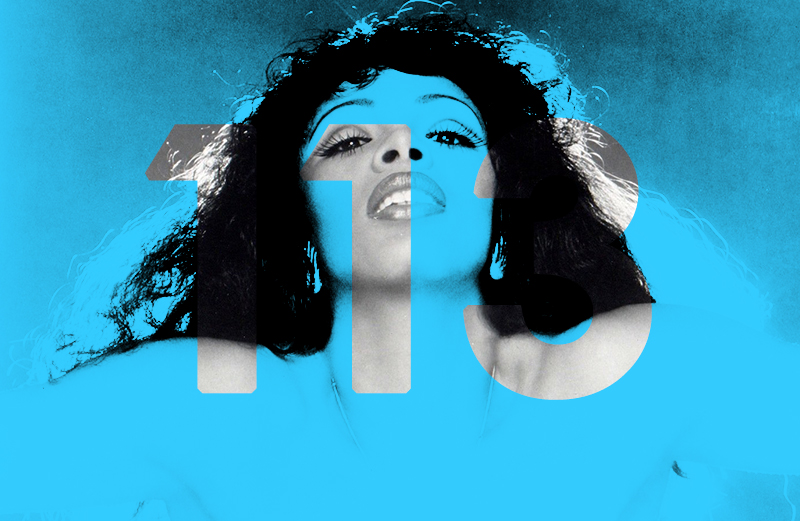 A devastating homage to the First Lady of Disco.
Although often pushing its form to the limits, experimental electronic duo Penelope Trappes and Stephen Hindman have long been fascinated by the machinations of the dance floor.
Following a brace of releases on VF, The Golden Filter teamed up with Optimo for new album STILL // ALONE earlier this year. Internalising and then deconstructing the 4/4 pulse of the club, the duo returned to the Glasgow imprint for new EP End Of Times this month to further that exploration of euphoria and despair.
To accompany the release, they've put together a stirring 70-minute tribute to disco legend Donna Summer, capturing those contrasts between the rugged and the sensual, the restrained and the liberated, that turned Summer into one of the most irresistible icons of the 20th century.
Listen to the mix and read Penelope's introduction below.
---
When I was about 6 years old, I remember listening to 'Love to Love You Baby' on TV in Australia and feeling something inside of me, something strange and beautiful that made me feel alive, but also there was a sense of guilt. I knew there was an element to the song that seemed very 'naughty', that I loved and that my little self probably shouldn't fully understand. It was a song that I could get completely lost in.
Donna's soft vocal delivery over harsh arpeggiated synths and heavy beats have influenced me ever since. The sensual and the hard. I also love how bold of a move it was for a young Christian girl to record such songs back then. Pure rebellion, really, for a woman to openly express her sexuality. It can be difficult for women to feel safe to express this side of themselves, even today.
Nonetheless, in hearing all of her epic tales of love and liberation and female empowerment, there is no denying the profound effect that Donna Summer's music still has on me, inspiring and uplifting. And her voice… Pure gold!
---
Tracklist:
01. Black Power
02. Sally Go Round The Roses (as Donna Gaines)
03. Love To Love You Baby
04. Intro Prelude To Love
05. Could It Be Magic
06. Virgin Mary
07. Now I Need You
08. No More Tears (Enough Is Enough) (w/ Barbara Streisand)
09. Walk Away
10. Lucky
11. Working The Midnight Shift
12. Dim All The Lights
13. If It Hurts Just A Little
14. Grand Illusion
15. State Of Independence
16. Do What Your Mother Do
17. I Feel Love
18. Spring Affair