Published on
October 5, 2017
Category
Features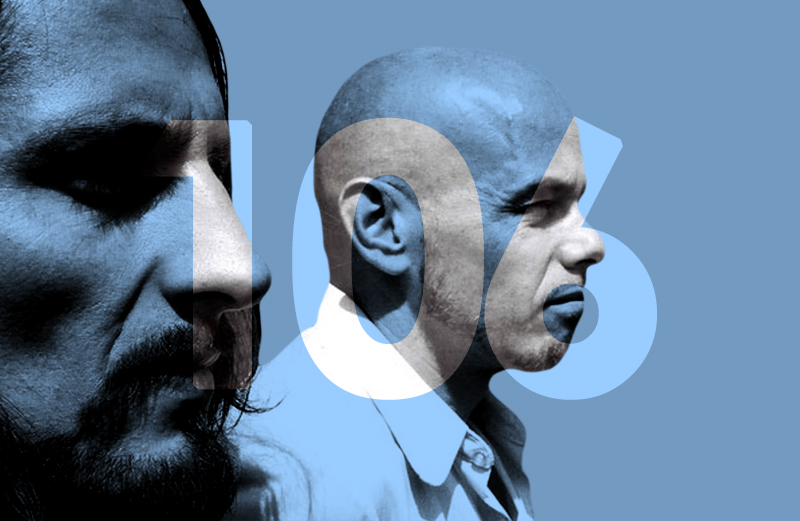 Fort Romeau takes you inside the world of the electronic music experimenters.
UK producer Michael Greene has been releasing music under the alias Fort Romeau since 2012 via labels like Ghostly International, Running Back, and Live at Robert Johnson. But we first discovered his prowess on Tim Sweeney's excellent Beats in Space radio show in November 2014, sharing a double bill with Jackmaster.
We're still listening to that set, on repeat, three years later, alongside new favourites and his own releases, which is why we've wanted to tap him for our VF mix series for some time.
To coincide with Fort Romeau's new Emulators EP out on Running Back, he's selected one of his biggest influences – electronic experimenters The Future Sound of London – for VF Mix 106. Listen to the mix and discover why Fort Romeau has chosen FSOL below.
"Brain Dougans and Garry Cobain have released a dizzying amount of music under a plethora of guises, the most well known of which is The Future Sound of London. I've been a huge fan of their output for many years and wanted to showcase some of their lesser known tracks in this mix alongside a couple of stone cold classics," says Greene.
"Navigating their extensive discography is a bit of a task, and can be difficult to get your head around, so I narrowed my focus down to predominantly early singles, before the group hit the big time with 'Papua New Guinea', which ironically marked the end of the group's dance/rave era."
For people unfamiliar with the group, check out the debut album Accelerator as it epitomises the early FSOL sound, and for my money is the best UK techno LP of the early 90s."
---
Tracklist:
1. The Future Sound of London – Expander
2. The Future Sound of London – Hardhead (original mix)
3. Metropolis – Metropolis
4. Semi Real – People Livin' Today (Med mix)
5. Metropolis – Hyper Real 3
6. Smart Systems – The Creator
7. Mental Cube – I'm Not gonna Let You Do It
8. Mental Cube – Q
9. Indo Tribe – In The Mind of a Child (First Born mix)
10. Indo Tribe – Owl (I Can See You mix)
11. Indo Tribe – Just Look
12. Yage – Travellers
13. The Future Sound of London – Cascade Pt. I
14. The Future Sound of London – Papua New Guinea (12″ mix)
---
Fort Romeau's Emulators EP is out now on Running Back.