Published on
July 30, 2018
Category
Features
Recorded in the storefront of 501 Canal Street in downtown NYC in 1974, Valley Of Search was saxophonist Alan Braufman's debut release, and represents a lost piece of the city's explosive free jazz movement. Encouraged by his nephew Nabil Ayers to reissue the LP over forty years later, Valley Of Search is assuming new meaning at a time when Kamasi Washington and friends are finding broader avenues for improvised music.
Toward the end of 2017, I embarked on the process of reissuing my uncle, Alan Braufman's free jazz album. Valley of Search had originally been released in 1975 by India Navigation but has long since been out of print. Pianist Cooper-Moore and bassist Cecil McBee both played on the album, adding to its rising price on Discogs. Alan has also remained musically active and expressed great interest in reintroducing this music.
I have a strong personal connection to this album and I spent a lot of my childhood in the downtown New York City loft where it was recorded. Alan bought me a drum set when I was two-and-a-half and I used to play with him while he played saxophone, crafting the framework for some of these songs. One of the songs, 'Little Nabil's March' is named after me.
On 3rd August, Alan and Cooper-Moore, whose first ever recording was on this album, will perform Valley of Search live for the first time in over 40 years at Brooklyn's National Sawdust.
Ahead of the show, Alan and I discussed what it feels like to release the same album in 1975 and 2018.
---
Nabil Ayers Do you remember the first time you held a copy of Valley of Search?
Alan Braufman. I don't remember the first time I held the album itself, but I remember the first time I heard it. Soon after we recorded it, [India Navigation label owner] Bob Cummins said he had a rough mix of it and to come over his house to listen. He lived in a loft around Chambers and Hudson St. in lower Manhattan on the west side. It sounded great but I was a little disappointed because the piano was a bit back in the mix. The remaster really sounds much better – the piano is less in the background.
N.A. There seems to be a resurgence in free jazz from this era. Albums are being reissued, younger people are discovering this music, and playing their own versions of it.
A.B. It's great because people are taking the music forward. It used to be referred to as "the new music" and "the new thing", but it's not new anymore. People are being influenced and taking it somewhere else, and that's really cool.
N.A. How different is it to release this album in 2018, compared to 1975?
A.B. It's funny because when it first got released I was too young. It came too easy, and I hadn't really worked for it. It just kind of fell into my lap when I met Bob from India Navigation at Cecil's [McBee, the bassist] apartment. I don't know if I appreciated it as much then as I do now.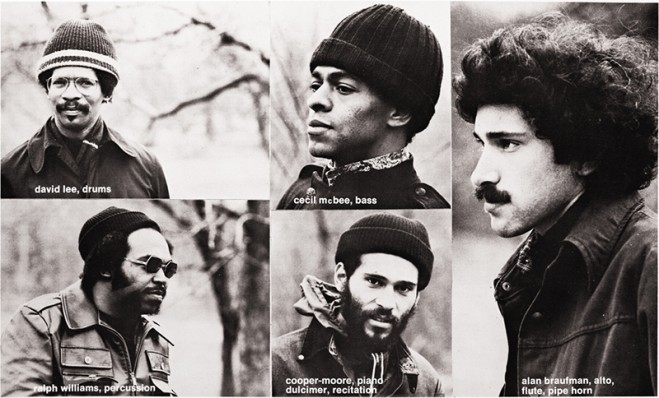 N.A. What led to Valley of Search?
A.B. My mom, when I was eight, only played jazz in the house. It was cutting edge at the time – Charles Mingus and Eric Dolphy. That's what I grew up listening to. At such an early age, it really moved me. It took me to another place, and I was very surprised to learn that I was the only kid listening to that – I figured everyone did. I kept growing with it, and I knew at an early age that I wanted to play music.
My dad took me and my sister to see John Coltrane at the Village Theatre in New York in 1966. Later that same year I saw him there again. Ornette Coleman went on first, and then Coltrane played a two hour set. In the last tune, he played a five minute unaccompanied solo. It was like being in a room listening to him practice. That was about nine months before he died. I wish I had a time machine to go back and see that again.
I also saw a double bill of Dexter Gordon and Pharoah Sanders at the Village Vanguard. Music continued to evolve and Valley of Search caught me at a certain time. Music's grown since then and it's still growing, but Valley of Search is a good document of what was going on at the time.
N.A. I remember a period in the '80s when you, as a saxophonist, felt like you were being replaced by synthesizer players. How do you see that in hindsight?
A.B. In the mid-'80s, although the whole synthesizer thing got out of hand, generally there was some really vibrant music based around it at the time. There were some really good bands writing really interesting music, and I always thought that taking jazz that way would be really cool – to create some intensity by inserting that into jazz. But instead, jazz went smooth and the whole synth movement stayed where it was. It never mixed much.
N.A. Most of the artists from this scene made several records, many in quick succession. You were very active musically throughout the '70s and '80s, but didn't release another solo album until 1988. Why?
A.B. Around 1977, I decided to go a different direction and it took me a while to decide what to do. I was active in that time – touring with Carla Bley and the Psychedelic Furs, who really influenced me and convinced me that the saxophone could work well in pop music. So I was playing a lot, but I hadn't crystallised what I wanted to do. I really liked playing melodies and I wanted to write some. I wanted to repackage the feeling of Valley of Search in a more listenable style – not to get more commercial, but because I liked it and it's what I wanted to hear.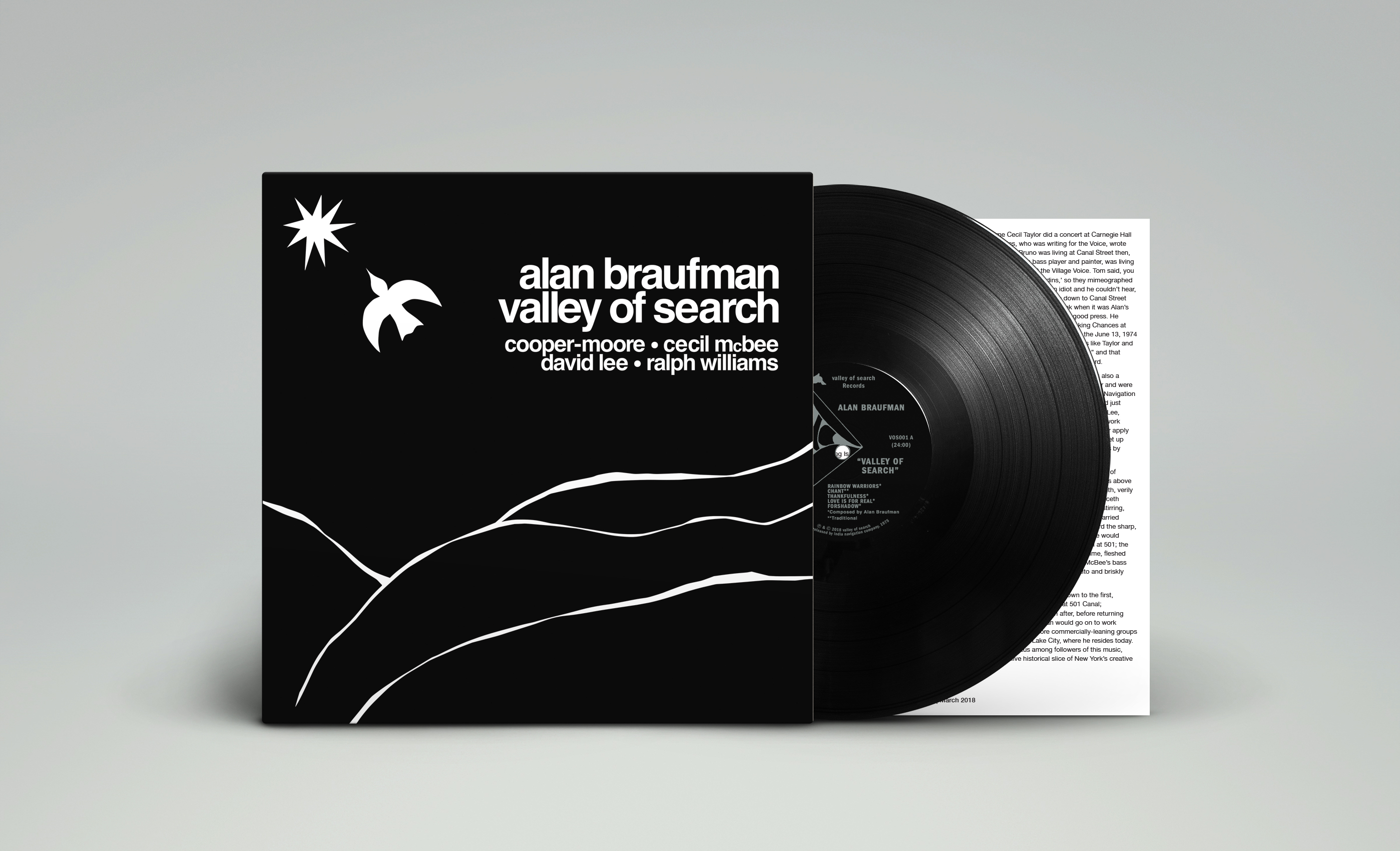 N.A. Are you working on new music?
A.B. I've been writing a tonne. If I had the opportunity to do a new album, I'd have enough music to make a 3-disc set like Kamasi Washington. I'd have trouble choosing what I would do. It's just piling up. I live in Salt Lake City now, and I play three or four gigs a month, which is a lot.
N.A. What can we expect from the upcoming live Valley of Search performance in NYC?
A.B. I really have no idea how long the set will be. We've got the album – that's about 45 minutes, ande'll play some new stuff. Cooper-Moore will play piano and we've also got James Brandon Lewis playing saxophone. Some of the songs could get really stretched out. It'll be good, that's all I can say.
---
Alan Braufman's Valley of Search album is out now. Nabil Ayers is a Brooklyn, NY based writer and U.S. head of 4AD.