Published on
July 5, 2017
Category
Features
Your essential album release calendar.
While we flag up the best new vinyl releases for you on a weekly basis, it's also nice to know a little further in advance what you might want to save your pocket money for.
What follows is a loosely curated list of forthcoming vinyl releases from across a range of genres, labels and artists we believe worthy of your time.
For the sake of concision, the list below includes only new albums. That means no 12″s or 7″s and only the odd exception when it comes to reissues and compilations. The calendar corresponds to UK release dates accurate at time of publication (early July), but the fluid nature of vinyl releases means some of these are liable to change. The list will be updated on a monthly basis.
---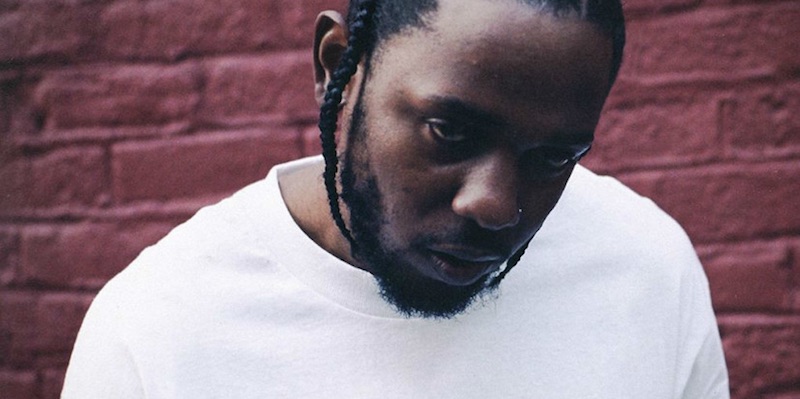 7th July
Broken Social Scene – Hug of Thunder (City Slang) / Pre-order
Haim – Something To Tell You (Polydor) / Pre-order
Leonidas and Hobbes – The Rags of Time (Hobbes Music) / Pre-order
Bjørn Torske & Prins Thomas – Square One (Smalltown Supersound) / Pre-order
Melvins – A Walk With Love and Death (Ipecac) / Pre-order
Schneider Kacirek – Radius Walk (Bureau B) / Pre-order
Toro y Moi – Boo Boo (Carpark Records) / Pre-order
The Telescopes – As Light Return (Tapete Records) / Pre-order
This Is The Kit – Moonshine Freeze (Rough Trade) / Pre-order
Public Service Broadcasting – Every Valley (Play It Again Sam) / Pre-order
Various Artists – Seafaring Strangers: Private Yacht (Numero Group) / Pre-order
Kendrick Lamar – DAMN. (Interscope) / Pre-order
GUTS – Stop The Violence (Heavenly Sweetness / Pre-order
Jupiter & Okwess – Kin Sonic (Glitterbeat) / Pre-order
---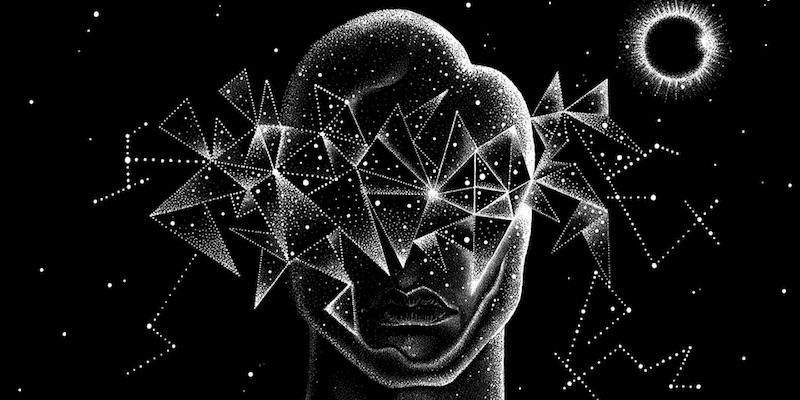 14th July
Alan Vega – IT (FADER label)
Neil Young – Hitchhiker (Reprise) / Pre-order
Shabazz Palaces – Quazarz: Born on a Gangster Star (Sub Pop) / Pre-order
Shabazz Palaces – Quazarz vs. The Jealous Machines (Sub Pop) / Pre-order
Psyhic Temple – IV (Joyful Noise Recordings) / Pre-order
Mammút – Kinder Versions (Bella Union) / Pre-order
Claude Speeed – Infinity Ultra (Planet Mu) / Pre-order
Crewdson – Toys (Slowfoot Records) / Pre-order
Art Feynman – Blast Off Through the Wicker (Western Vinyl) / Pre-order
Mura Masa – Mura Masa (Interscope) / Pre-order
Offa Rex – Queen of Hearts (Nonesuch Records) / Pre-order
Sheer Mag – Need To Feel Your Love (Wilsuns Recording) / Pre-order
Japanese Breakfast – Soft Sounds From Another Planet (Dead Oceans) / Pre-order
Jana Rush – Pariah (Objects Ltd) / Pre-order
Waxahatchee – Out in the Storm (Merge Records) / Pre-order
Lucy Rose – Something's Changing (COMMUNION) / Pre-order
Anton Kubikov – Whatness (KOMPAKT) / Pre-order
Various Artists – Behind The Counter With Max Richter (Rough Trade Shops) / Pre-order
Clint Mansell – Black Mirror: San Junipero (Invada) / Pre-order
---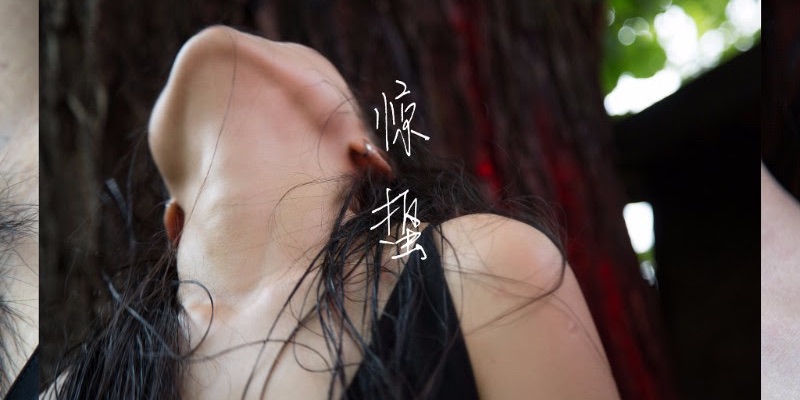 21st July
Avey Tare – Eucalyptus (Domino) / Pre-order
Childhood – Universal High (Marathon Artists) / Pre-order
Lana Del Rey – Lust For Life (Insterscope)
Dizzee Rascal – Raskit (Island Records) / Pre-order
Pan Daijing – Lack惊 蛰 (PAN) / Pre-order
Pessimist – Pessimist (Blackest Ever Black) / Pre-order
---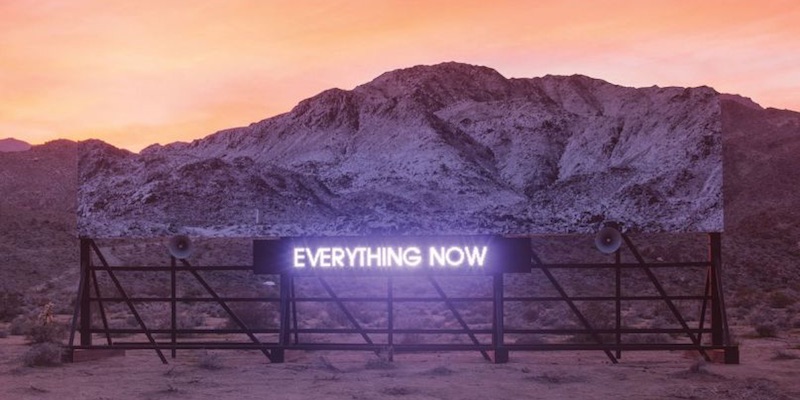 28th July
John Sinclair – Beatnik Youth Ambient (Iron Man Records) / Pre-order
Manchester Orchestra – A Black Mile to the Surface (Loma Vista Recordings) / Pre-order
Arcade Fire – Everything Now (Columbia) / Pre-order
The Fall – New Facts Emerge (Cherry Red Records) / Pre-order
Golden Retriever – Rotations (Thrill Jockey) / Pre-order
Karen Gwyer – Rembo (Don't Be Afraid) / Pre-order
Various Artists – Late Night Tales: BadBadNotGood (Late Night Tales) / Pre-order
---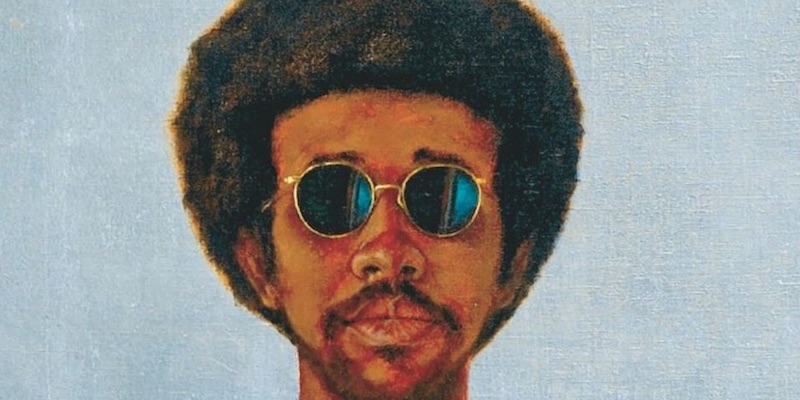 4th August
Walter TV – Carpe Diem (Sinderlyn Records) / Pre-order
Randy Numan – Dark Matter (Nonesuch Records) / Pre-order
Caroline Says – 50,000,000 Elvis Fans Can't Be Wrong (Western Vinyl) / Pre-order
Naomi Punk – Yellow (Captured Tracks) / Pre-order
Soccer Mommy – Collection (Fat Possum) / Pre-order
Various Artists – Soul of A Nation: Afro-Centric Visions in the Age of Black Power (Soul Jazz / Tate)
---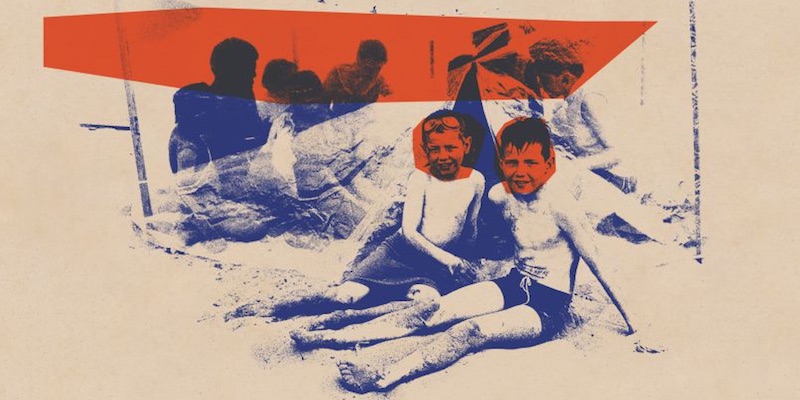 11th August
Oneothrix Point Never – Good Time OST (Warp) / Pre-order
KUTMAH – TROBBB! (Big Dada) / Pre-order
Guided By Voices – How Do You Spell Heaven? (Guided By Voices Inc) / Pre-order
Blondes – Warmth (R&S) / Pre-order
Frankie Rose – Cage Tropical (Slumberland/Grey Market) / Pre-order
Heinali & Matt Finney – How We Lived (Flenser) / Pre-order
Downtown Boys – Cost Of Living (Sub Pop) / Pre-order
The Districts – Popular Manipulations (Fat Possum) / Pre-order
Red Axes – The Beach Goths (Garzen) / Pre-order
---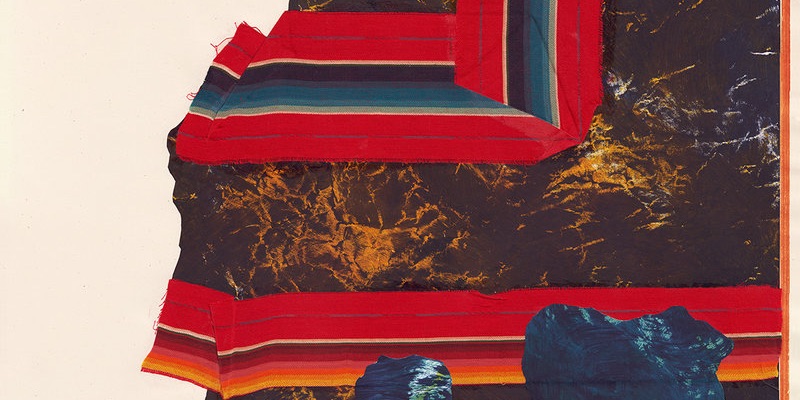 18th August
Various – ABATWA (The Pygmy) : Why Did We Stop Growing Tall? (Glitterbeat) / Pre-order
Everything Everything – A Fever Dream (RCA) / Pre-order
Ghostpoet – Dark Days & Canapés (Play It Again Sam) / Pre-order
Grizzly Bear – Painted Ruins (RCA) / Pre-order
Dent May – Across The Multiverse (Carpark) / Pre-order
Steven Wilson – To The Bone (Caroline Distribution) / Pre-order
UNKLE – The Road Pt.1 (Songs For The Def) / Pre-order
Matthew Bourne – Isotach (LEAF) / Pre-order
---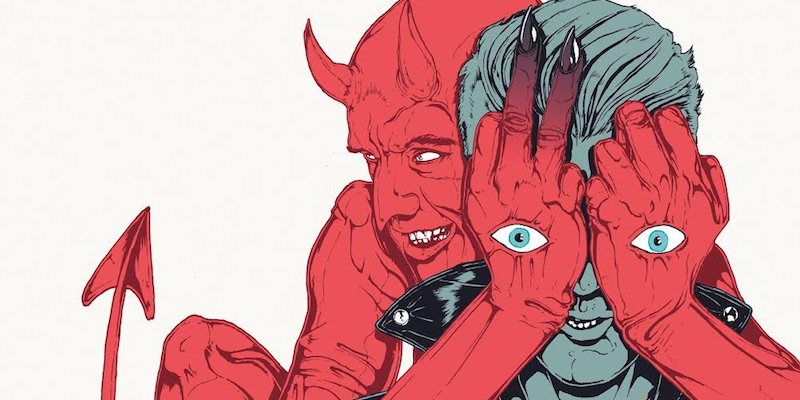 25th August
Angelo De Augustine – Swim Inside The Moon (Asthmatic Kitty Records) / Pre-order
Susanne Sundfør – Music For People In Trouble (Bella Union) / Pre-order
Jack Cooper – Sandgrown (Trouble In Mind) / Pre-order
EMA – Exile In The Outer Ring (City Slang) / Pre-order
Joseph Shabason – Aytche (Western Vinyl) / Pre-order
Windowspeak – Expect The Best (Captured Tracks) / Pre-order
Liars – TFCF (Mute Records) / Pre-order
Queens of the Stone Age – Villains (Matador) / Pre-order
Iron & Wine – Beast Epic (Sub Pop) / Pre-order
Oh Sees – Orc (Castle Face) / Pre-order
The War on Drugs – Deeper Understanding (Atlantic Records) / Pre-order
Nadine Shah – Holiday Destination (1965 Records) / Pre-order
Sannhet – So Numb (Profound Lore) / Pre-order
Juana Molina – Una Dia (Crammed Discs) / Pre-order
Yasuaki Shimizu – Music For Commercials (Crammed Discs) / Pre-order
B12 – Electro-Soma (Warp) / Pre-order
Martin Hannett – Homage To Delia Derbyshire / Pre-order
---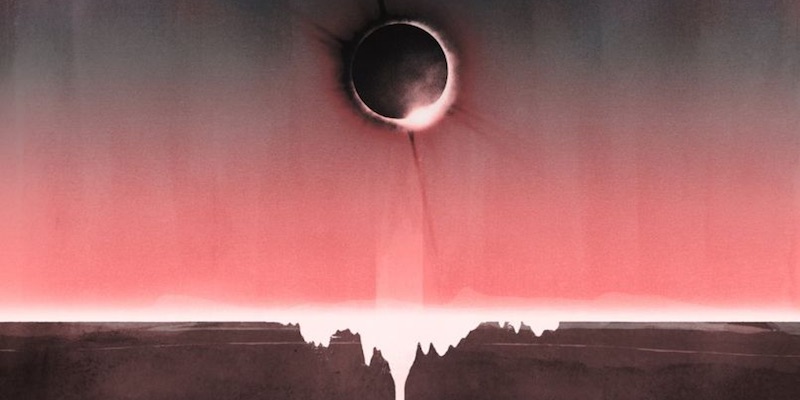 1st September
The Pains of Being Pure at Heart – The Echo of Pleasure (Painbow Records) / Pre-order
Hercules and Love Affair – Omnion (BMG) / Pre-order
LCD Soundsystem – American Dream (DFA/Columbia)
Mogwai – Every Country's Sun (Rock Action) / Pre-order
---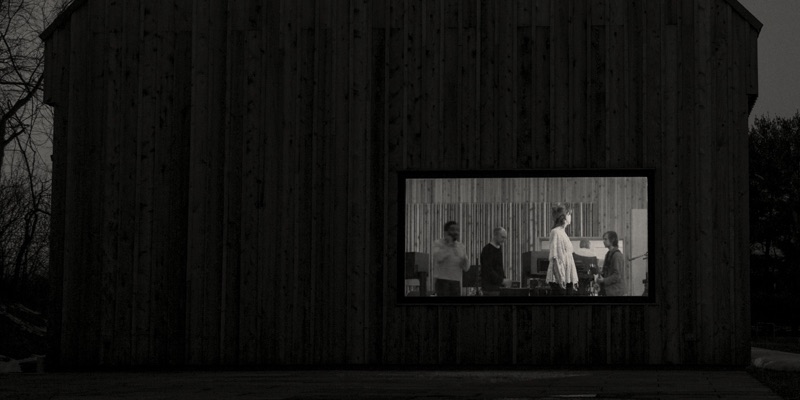 8th September
Alvvays – Antisocialites (Polyvinyl) / Pre-order
Deerhoof – Mountain Moves (Joyful Noise) / Pre-order
Chad VanGaalen – Light Information (Sub Pop) / Pre-order
Rostam – Half-Light (Nonesuch) / Pre-order
Nosaj Thing – Parallels (Innovative Leisure) / Pre-order
Zola Jesus – Okovi (Scared Bones) / Pre-order
Various Artists – Twin Peaks (Music From the Limited Event Series) (Rhino) / Pre-order
The National – Sleep Well Beast (4AD) / Pre-order
Greg Fox – The Gradual Progression (RVNG Intl.) / Pre-order
---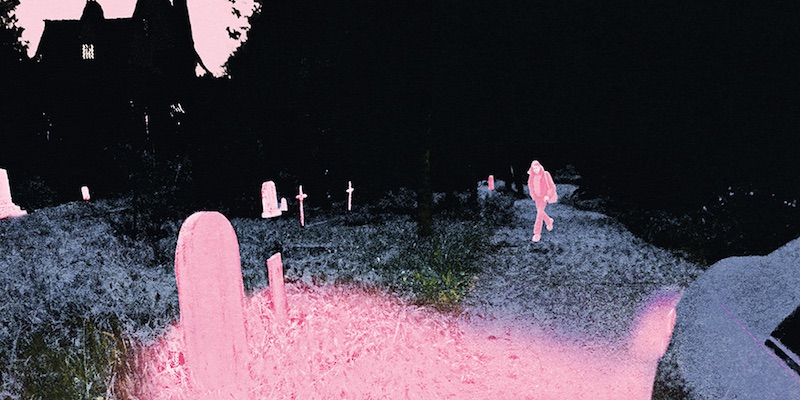 15th September
Kiran Leonard – Derevaun Seraun (Moshi Moshi) / Pre-order
Ariel Pink – Dedicated to Bobby Jameson (Mexican Summer) / Pre-order
Foo Fighters – Concrete and Gold (Roswell Records/RCA) / Pre-order
Sløtface – Try Not To Freak Out (Propeller) / Pre-order
---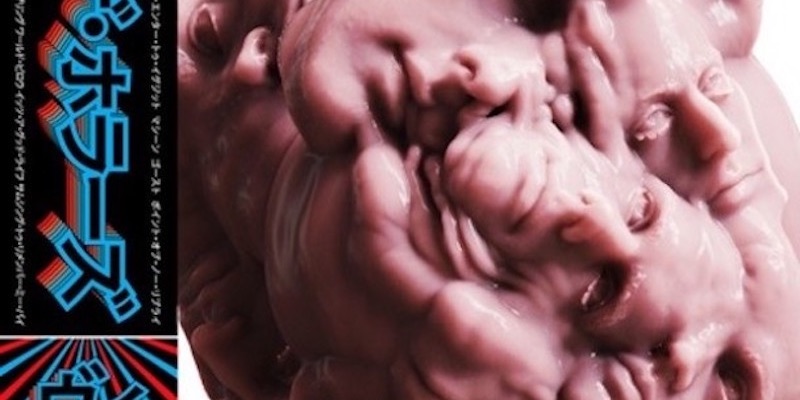 22nd September
The Horrors – V (Wolf Tone) / Pre-order
Cristobal & The Sea – Exitoca (City Slang) / Pre-order
The Clientele – Music for the Age of Miracles (Tapete Records) / Pre-order
Chelsea Wolfe – Hiss Spun (Sargent House) / Pre-order
---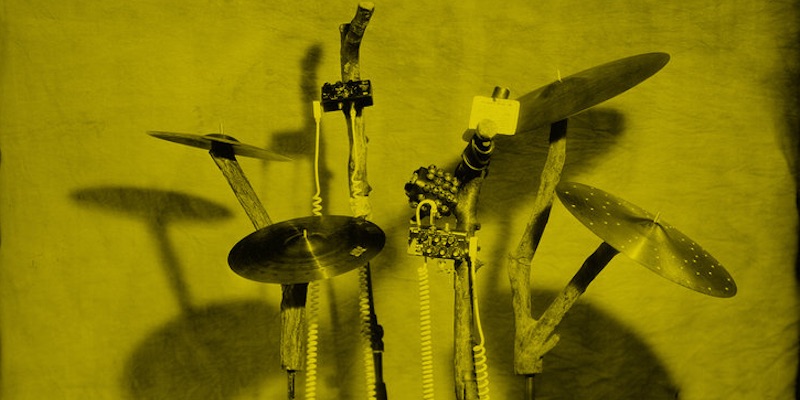 29th September
Pere Ubu – 20 Years In A Montana Missile Silo (Cherry Red) / Pre-order
Wolf Alice – Visions of a Life (Dirty Hit/RCA Records)
Snapped Ankles – Come Play The Trees (LEAF) / Pre-order