Published on
July 31, 2018
Category
Features
T+A G2000R
Price:
G2000R Turntable with Clearaudio tonearm: £4,111
Including a MC-2 cartridge: £5,205
PHE-G – Built in phono-stage (MM or MC): Additional £545
Pros: Balanced soundstage, bass response, build quality, features
Cons: Phono amp DIP switches
Verdict: A solid and steady analogue platform offering a confident and neutral output
Rating: 4/5
---
Many of my reviews for VF have included turntables with added features, boosting the perceived value, and saving pennies too. Released by the likes of Lenco, Audio-Technica, Dual and more, features have included ADCs, phono amplifiers, USB sockets and headphone amplifiers, all sold as part of the turntable plinth. The overriding similarity has been their budget price.
What would happen if you took that philosophy but turned it up several notches? What would happen if you sold a high-end turntable in such a format? You'd end up with the G2000R from German outfit, T+A.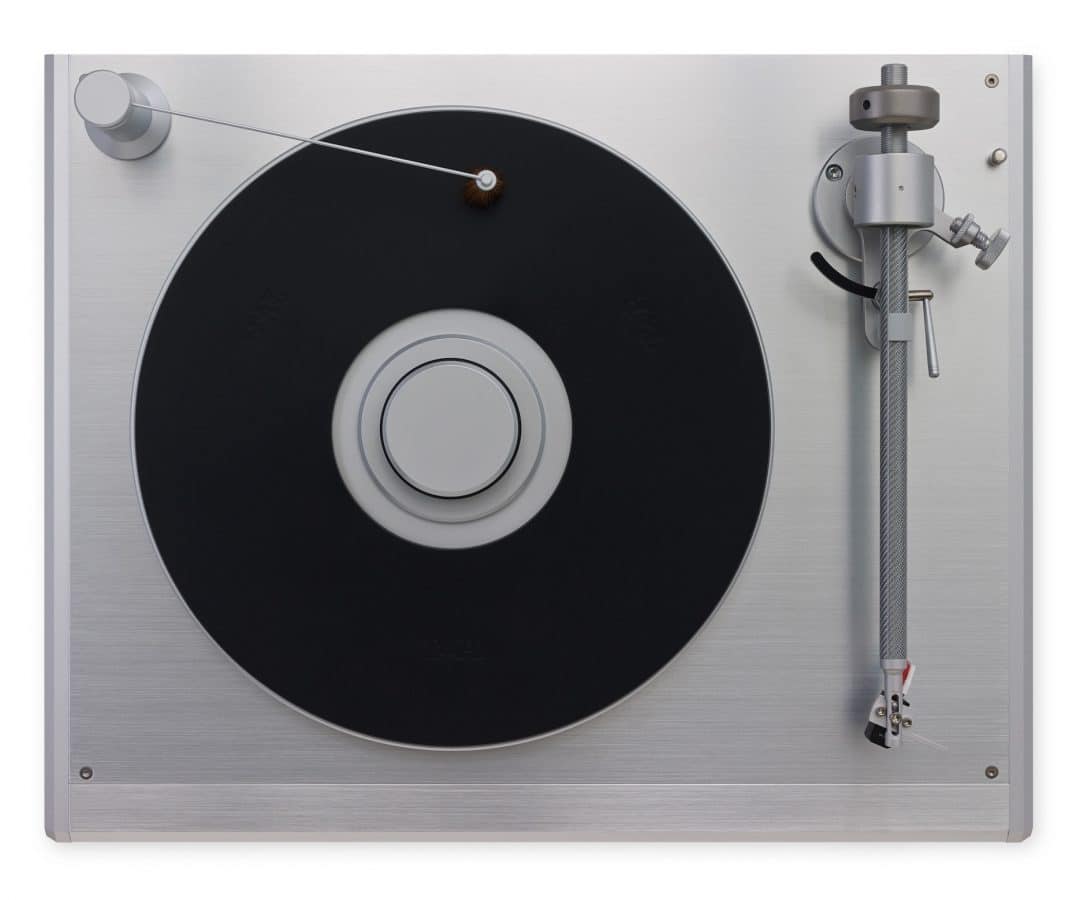 The chassis feels heavy and strong, formed by an aluminium skin covering MDF and sitting on anti-vibration feet. A belt-driven aluminium platter cradles a grounded rubber mat, and is powered by a quartz-controlled AC synchronous motor. When switched on, an internal motor-controlled DSP circuit slowly increases the speed. When that speed reaches the required revolutions, the designated light illuminates. The entire process looks and feels very dependable. A simple yet stylised turntable lid completes the package.
Inside the plinth is a phono amplifier. You use DIP switches to configure your cartridge. I understand that they're used to keep costs down, but they're finicky and at this price point, a more elegant solution should have been used.

I sound tested the deck with jazz from Joe Jackson, funk from Shakatak and pop from Fun Boy Three. Over the three LPs, I was struck by the the bass performance, which was strong and took full part in the mix. Even within jazz, the upright bass offered a firm foundation, and was weighty in nature.
During the funk outing, the bass kept this energetic and vigorous piece of music shifting at an animated pace. Meanwhile, the mid-range offered clarity and focus, illustrated by the brass section on Jackson's track, which offered a range of sonic detail.
On the Fun Boy Three LP, the treble exuding from the cymbals was pleasantly fragile and airy, yet there was also an indication of the strength and effort within each strike that again humanised the percussion.
However, the one overriding feature throughout this entire review was confidence – confidence in terms of build quality, and how the music was presented. I never felt that the T+A would let me down, and it didn't. This is a turntable that will outlive you, your children and whatever corporeal forms your family evolves into.