Published on
February 20, 2018
Category
Features
Rega Planar 6
Price: £998
Pros: Very high sound quality, electronic speed switching, high build quality.
Cons: Needs a decent cartridge and phono stage for maximum R'n'B.
Verdict: Uncannily revealing, real-sounding turntable that represents incredible value for money.
Rating: 5/5
---
The latest addition to the Rega range is a stealthy turntable in more ways that one. It looks just like the classic Rega Planar 3 that has been evolving since the early seventies, yet its plinth is not wood but a laminate of rigid skins either side of a foam core created for maximum stiffness and minimum weight
Rega understands that the only vibration you want on a turntable is at the point where the stylus sits in the groove, and that the best way to stop anything else interfering with this subtle interaction is to minimise its ability to vibrate. Stiff and light is the best way to do this as they have proved with the mighty RP10 range topper, from which the Planar 6 has borrowed a lot of tech. The foam core plinth first appeared on the RP10, and the Neo power supply (available as an upgrade for any 24V Rega BTW) is based on the DSP generator from that turntable.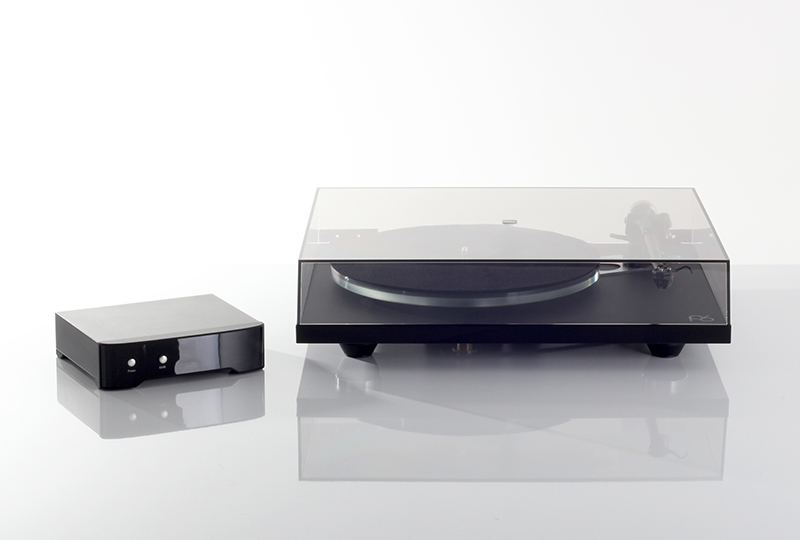 The platter is made from two layers of float glass, a flat round one for the mat and record with a ring of glass providing inertia underneath. This sits on a single piece aluminium subplatter that's driven by a machined pulley via one of Rega's better drive belts. The Neo supply changes switches speed and has fine adjustment should you need it.
The RB330 tonearm has a stainless steel counterweight and hand selected bearings, its lift/lower device and finger lift set the standard for ease of use, and build quality is higher than many more shiny alternatives. The arm base is locked to the platter bearing by two braces, one that you can see on top and a second underneath. This is another method for reducing unwanted movement and can be seen on most of Rega's turntables.
The really stealthy thing about the Planar 6 is its sound, or rather the lack thereof. Most turntables have a character or sonic footprint: play enough vinyl and you will begin to hear it on all of them. It might be a nice sounding character that emphasises the tempo or fills out the bass, but ultimately it's a barrier between you and the music.
This turntable has so little of its own sound that you hear a lot more of everything that it spins. On this count it is considerably better than many well regarded alternatives on the market, more expensive ones at that. Its timing is incredible which means that vocals and instruments gel perfectly. The reverb comes through so clearly and remains audible at very low levels that you can even hear the room that acoustic music was recorded in.
This hints at the reason for the Planar 6's remarkable transparency: it is uncannily quiet. Everything sounds right, and the best recordings come alive with a vibrance that would startle fans of digital audio. Separation, dynamics, power and bass, you name it the Planar 6 can do it. For best results combine with the Ania moving coil cartridge and Fono MC phono stage, but whatever you put on it will sing.
This Rega may look like a darker version of a Planar 3 but don't be fooled, this is a killer turntable, a wolf in matte black clothing that will unlock the secrets of your vinyl collection.
Jason Kennedy is on Twitter via @EditorTheEar