Published on
May 4, 2019
Category
Features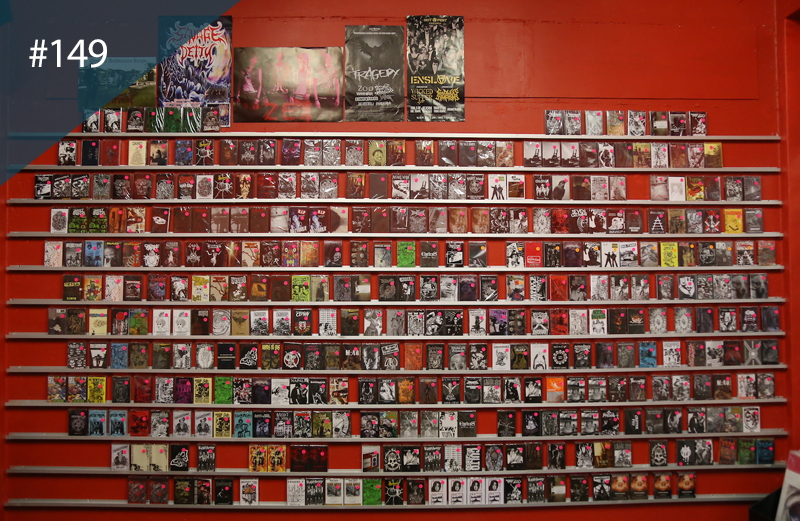 Undergound cassette culture.
Every week, we pick out one must-visit spot from a different city around the world with photos and a little bit of history. Think of it as a kind of 1000 places to see before you die but for record shops.
With a thriving hardcore and DIY scene, Malaysian capital Kuala Kumpur has a handful of physical outlets, of which Basement Records is one of the oldest.
---
Basement Records
Location: 18C 3rd Floor, Jalan Beremi off Jalan Bukit Bintang, 50200 Kuala Lumpur, Malaysia
Go for: Punk, DIY and grainy cassettes
What's the story?
For those unfamiliar with the underground music scene, it may come as a surprise to hear that the Malaysian city of Kuala Lumpur is a haven for punk rock and DIY hardcore. Shopes like Tandang present cassette tapes while hosting riotous shows from locals and touring bands alike. However, formed in 2003, Kuala Lumpur's darker side is rooted in Basement Records.
"We don't think we're the best record shop in Malaysia or the world, but we've still been doing the stuff since day one," says the Basement Records owner, who wishes not to be named. "We grew up in the '80s and '90s where the record store was our main source for music, so opening a record store wasn't an idea, it was a dream."
As well as a healthy dose of grind, thrash and punk vinyl, they keep their cassettes well stocked. "Cassette culture has a stronghold in southeast Asia; cassettes never died here," he says. True to the punk ethos, he's proud that Basement also "brings political ideas" into what it does.
Photos: Hizwan Hamid