Published on
January 19, 2019
Category
Features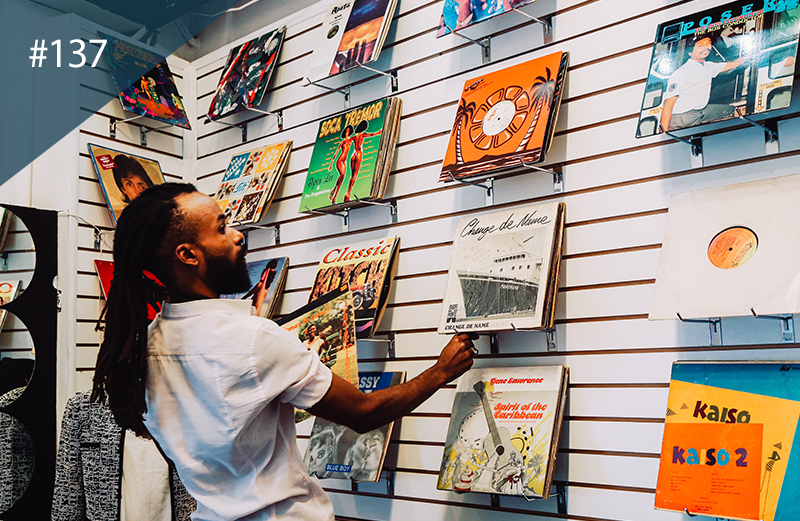 A long awaited tropical vinyl haven.
Every week, we pick out one must-visit spot from a different city around the world with photos and a little bit of history. Think of it as a kind of 1000 places to see before you die for record shops.
Though calypso, soca and island disco trades hands for big bucks in Europe and the US, it's more difficult to find these releases in the tropical surrounds they originated from. Thanks to places like Trinidad and Tobago shop The Burg though, records are returning to the source.
---
The Burg
Location: 2 Simeon Road, Sparrow's Hideaway, Petite Valley, Port of Spain. Trinidad.
Go for: Rarer than rare calypso, soca, island disco and dub
What's the story?
On the island paradise that is Trinidad and Tobago lies a hidden gem of a record store whose selections are as tropical as their surroundings. The Burg, part vintage store, part record store, was opened on 22nd September 2015 by Trinidad via New York digger Kevon and since then has "filled a need for collectors and people looking for something different, something fresh, something vibzy," as Kevon describes it.
Like many places, Jamaica and Cuba included, the calypso, soca, and vinyl that makes Trinidad and Tobago unique largely doesn't exist on the island. It's found in European record collections or trades hands for big bucks on Discogs. And so The Burg was born, to introduce modern day record store culture to Trinidad; boasting stellar dub, rockers, island disco, soca and calypso gems.
The Burg is a favourite of Cree Records head honcho Merten – "a very special stall run by a very nice guy," as Merten says – and can call the globally acclaimed artist Peter Doig as a regular. "I've had so many people come into the store and their first reaction is amazement and gratitude that a shop like this now exists on their island," muses Kevon on the success of The Burg. "They don't need to go to New York, Berlin or London to have that experience."
Photos by Patrick Rasoanaivo.