Published on
December 24, 2018
Category
Features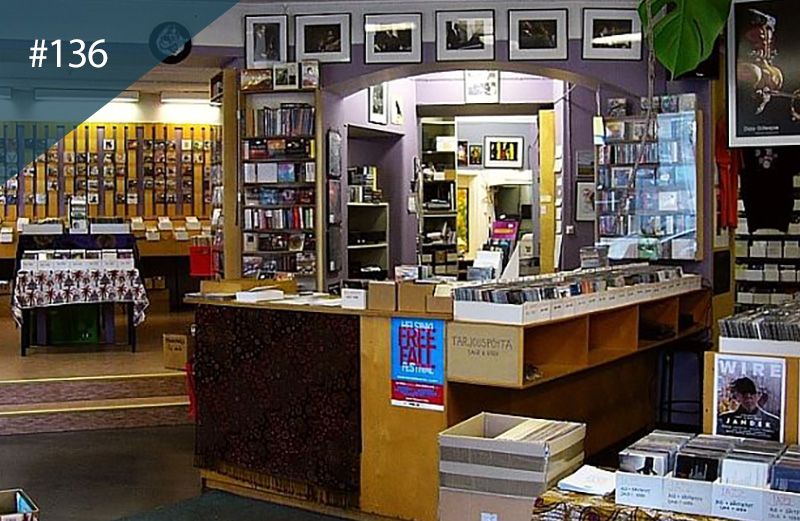 A strong Finnish to the year.
Every week, we pick out one must-visit spot from a different city around the world with photos and a little bit of history. Think of it as a kind of 1000 places to see before you die for record shops.
Having visited Eronen Records many moons ago, our next stop in the Finnish capital is at Digelius – a long-standing home for local jazz, folk and rock music.
---
Digelius Records
Location: Ratikka 3B Rautatieasemalta, bussi 14 Kampista
Go for: Finnish folk and rock
What's the story?
The 1970s were a golden era for all kinds of music, and it Finland that was no different. Artists like Piirpauke, Tabula Rasa and Beat created a folklorish form of rock music that could only have been born from colder climates, and in 1971 these records found a home in Helsinki's Digelius Music.
"I was born much later [than the shop's opening] so I unfortunately am unable to get into the specifics of it, but I'm sure then-owners and workers simply wanted to sell quality records that weren't easily available in Finland at the time," says Digelius CEO Petri, who handles the day to day alongside record clerks Erkki and Risto.
Today, Digelius specialise in jazz from across eras, as well as global folk music, experimental, classical, soundtracks and some rock, soul and blues. Digelius are renowned for their new and used Finnish jazz and folk music, though, and they've become a cornerstone of the local music scene as a result.