Published on
January 27, 2017
Category
Features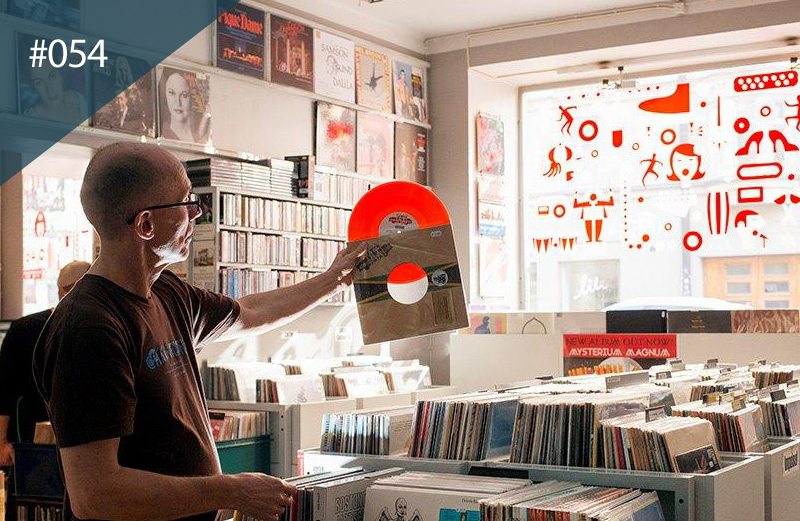 Why go to the starting line when you can go straight to the Finnish?
Every week, we pick out one must-visit spot from a different city around the world with photos and a little bit of history. Think of it as a kind of 1000 places to see before you die but for record shops.
For this week's shop we're back in Europe and the frozen north for a January excursion to the Finnish capital.
Eronen Records
Location: Laivurinrinne 2, 00120 Helsinki, Finland
Contact: www.dubjazzsalsa.com
Go for: Dub, jazz, salsa.
What's the story? Nestled in the land that gave us saunas, the Moomins and Jari Litmanen, Eronen is officially the northern most stop on our ongoing tour of the world's best record shops.
However, Eronen's selection is anything but stereotypical. Operating since 1977, the shop focusses on music from warmer climes, as its URL testifies (current leader in our alternate "world's best record shop websites" list).
The kind of space that's bigger than it seems, inside the peppermint interior houses a superb collection of Latin, Brazilian, jazz and reggae, alongside contemporary international labels like Ninja Tune and Soul Jazz.
There are books and ample CD racks for anyone so inclined and knowledgable staff that will guide you in the right direction, and set you up nicely for a pint at the Helsinki Brewdog around the corner.