Published on
November 17, 2018
Category
Features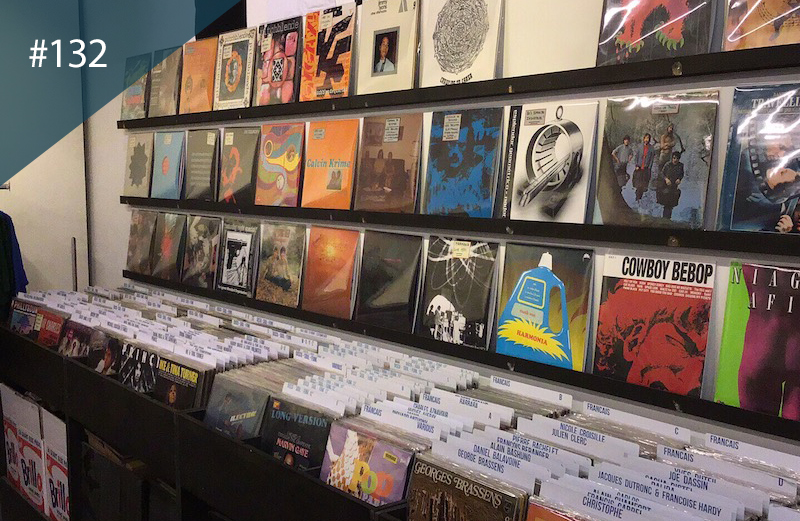 Strange sounds in the Belgian capital.
Every week, we pick out one must-visit spot from a different city around the world with photos and a little bit of history. Think of it as a kind of 1000 places to see before you die for record shops.
Having dropped in on dance music out post Crevette Records, our second stop in Brussels is a gateway to the weird and wonderful.
---
Veals N' Geeks
Location: Rue des Grands Carmes, 8a 1000 Brussels, Belgium
Go for: Psychedelia, prog, and mutated minimal wave.
What's the story? Veals N' Geeks is a portal into strange sounds from across the globe. Opened by a local music head known as Stan ten years ago, who embraced the perfect storm of having no job and a huge quantity of records, Veals N' Geeks has grown into a home for the kind of experimental music that might struggle to find one elsewhere.
"We are the only shop with so many different psych-prog sections, that's our big strength," says Veals N' Geeks associate Max.
Mainly specialising in '60s and '70s psych and prog, its records are sourced from all four corners of the globe: from Italian horror soundtracks and Japanese experimental music, to South American oddities and voodoo soul from New Orleans.
Now also running a label, Veals N' Geeks releases both the old, in Jean-Bernard De Libreville and Vincent Cahay, and the new, in an original version of King Gizzard's Polygondwanaland. "We love all kinds of music," adds Max. But for a slice of psych, Veals N' Geeks is a must.