Published on
March 31, 2018
Category
Features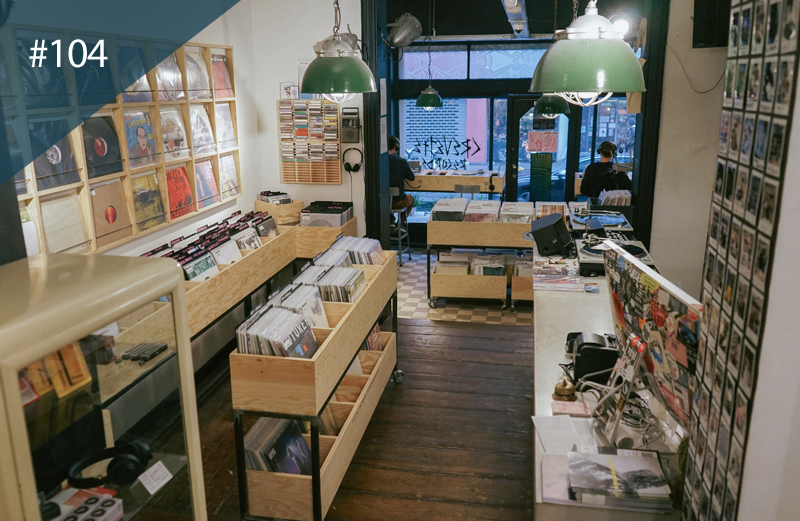 "Thanks to the wide variety of musical genres in the shop, people who would never cross paths are becoming really close friends."
Every week, we pick out one must-visit spot from a different city around the world with photos and a little bit of history. Think of it as a kind of 1000 places to see before you die for record shops.
Having been to Gent and Antwerp, we finally alight in the Belgian capital at a record that wasn't even open when we started this hunt. But as a fast-established hub for the city's exciting underground dance music scene, Crevette Records knows no age.
---
Crevette Records
Location: Rue Blaes 146, 1000 Brussel
Go for: Dance music of all stripes and pristine rotary mixers
What's the story?
Nestled in the bustling, vibrant neighbourhood of Marollen in Brussels lies Crevette Records, a shop and label home to dance music's many incarnations.
"We sell good music that we 'feel' ourselves," says its owner Pim Thomas, aka Alfred Anders. Opened in September 2016, Crevette has thrived as a hub for everything from house and techno cuts to disco and Afro, fuelling the city's alternative underground sound. "Thanks to the wide variety of musical genres in the shop, people who would never cross paths are becoming really close friends."
And if you can't find what you're after, don't fret, it's probably in the back. "We have around 20,000 second hand records in our warehouse that we still need to go through and add to the crates," admits Thomas. For those after a complete set up, Crevette also offer a fantastic selection of rotary mixers.
If you can't make it to Brussels then catch the Crevette crew on Red Light Radio for their take on all things electronic.