Published on
September 1, 2018
Category
Features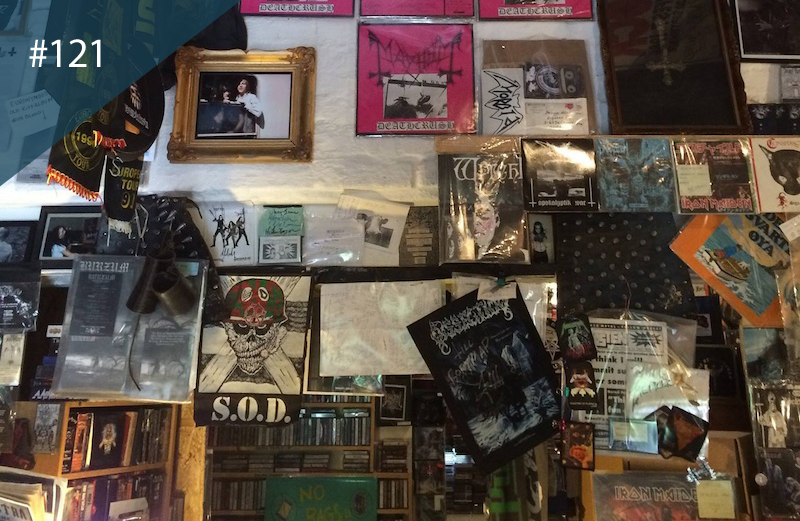 "Welcome to Hell."
Every week, we pick out one must-visit spot from a different city around the world with photos and a little bit of history. Think of it as a kind of 1000 places to see before you die for record shops.
Having dropped down into Råkk & Rålls last time we were in Oslo, we discovered that nowhere bleeds black metal quite like Neseblod – the Norwegian capital's darkest record shop.
---
Location: Schweigaards gate 56 (Helvete), 0656 Oslo, Norway
Go for: Heavy metal, Norwegian rock and a history of the hard stuff
What's the story? "Welcome to Hell" greets you at Oslo's Neseblod Records, one of Norway's finest haunts for heavy metal, doom, rock, hardcore and all things gloriously noisy. Managed by the lifelong metal enthusiast Kenneth Neseblod, Neseblod is a one stop shop for the black stuff pressed on to the black stuff.
Part record shop and part Norwegian black metal museum, Neseblod is a tribute to Norway's finest musical export. Rare cuts from Marilyn Manson, Rammstein, Mayhem and Dark Throne fill the racks and a history of heavy metal, past to present, covers walls. For an insight into what's made Norway the home of black metal, look no further.