Published on
May 5, 2018
Category
Features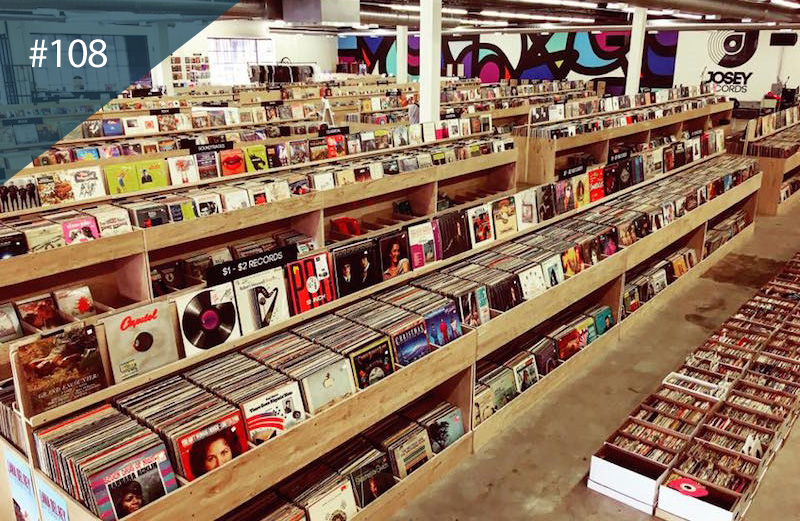 Everything's bigger in Texas.
Every week, we pick out one must-visit spot from a different city around the world with photos and a little bit of history. Think of it as a kind of 1000 places to see before you die for record shops.
Our second visit to the Lone Star State following a stop at Austin's Waterloo records is at the vast entertainment emporium that is Josey Records.
---
Josey Records
Location: 2821 Lyndon B Johnson Fwy, Ste 100, 75234 Dallas, Texas
Go for: American soul, turntables and a near-infinite supply of records.
What's the story?
They say everything's bigger in Texas, and the sprawling, 16,000 square foot Josey Records is a testament to that. As Dallas's go-to for new and used vinyl, 45s, CDs, and turntables, Josey's seemingly endless banks of music totals over a million stocked titles. Just about everything you could ever imagine will be represented somewhere in Josey Records.
First established as a record store in 2014, Josey is owned b Waric Cameron & Luke Sardello, and now encompasses two satellite stores in Kansas City and Tulsa. However, the story began in 1967 at Josey Record MFG, which remains as one of America's few pressing plants.
Thankfully, the plant still operates to this day, pressing records that range from the original dirty wordsmith Blowfly to vintage US soul. It's also been unofficially 'endorsed' by Andre 3000, so if that isn't a seal of approval we don't know what is.