Published on
April 28, 2018
Category
Features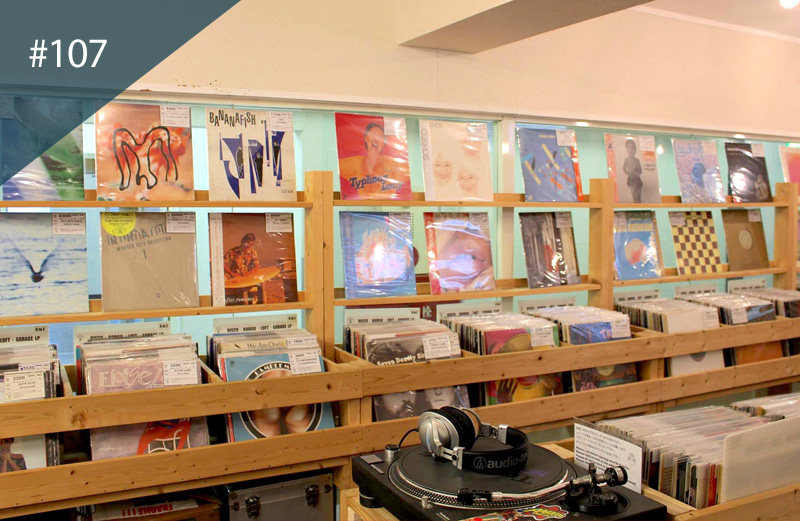 A favourite for DJs and artists, from Ben UFO to The Avalanches.
Every week, we pick out one must-visit spot from a different city around the world with photos and a little bit of history. Think of it as a kind of 1000 places to see before you die for record shops.
This isn't the first time we've stopped in on Rare Groove. Featured in our guide to digging in Japan, Norio Sato's finely curated enclave has a reputation way beyond the city limits, attracting the world's finest DJs and artists on the way.
---
Rare Groove
Location: 1-9-28-202 Chuou-ku Nishi-Shinsaibashi, 5420086 Osaka
Go for: New wave, global obscurities and rare grooves (obviously)
What's the story? "I love vinyl and record hunting makes life worth living for me," says Norio Sato, owner of Osaka's Rare Groove. "So I opened this record store to do it every day."
Over the last decade, Sato's enthusiasm for the obscure has seen Rare Groove become one of the city's finest establishments for leftfield dance music, new wave, decades old Japanese pop and colourful cuts.
For touring DJs rolling through Osaka, it's a vital stop, with Ben UFO, BENEDEK and The Avalanches all dropping in for balearic-tinged Japanese goodness and obscure techno in recent months.
And for those native diggers however, it's a great source of far-reaching inspiration. From a little pocket of Osaka's Shinsaibashi district, the city is flooded with alternative after-hours rhythms, not least at Sato's own party Metro.
Portrait of Norio Sato by Cedric Bardawil