Published on
January 27, 2018
Category
Features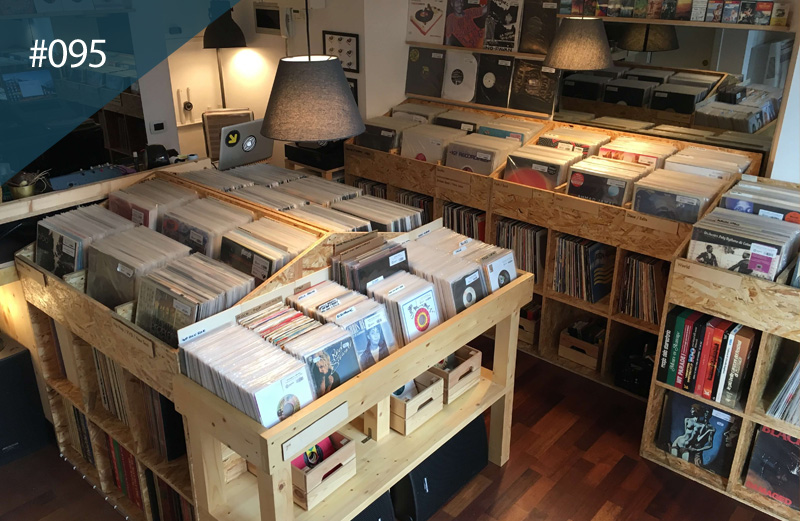 Dig in style.
Every week, we pick out one must-visit spot from a different city around the world with photos and a little bit of history. Think of it as a kind of 1000 places to see before you die for record shops.
Having dropped in on Serendeepity, our second visit to Italy's second city is at Backflip Records, where the curated selection of new and second hand releases is just as refreshing as the vino next door.
---
Backflip Records
Location: Via Salasco 17, 20136 Milan, Italy
Go for: New and used Latin gems, Italian disco, and LA hip-hop.
What's the story? Milan is world famous for its specialist boutiques, impeccable tastes and fine wares, and that runs from its fashion houses to its record stores. One such space is Backflip Records, which was founded in 2015 by former member of the Pergola Tribe squat collective Federica Wallace and business partner Giovanni Taverna.
A slice of exotica in the metropolis of Milan, if you ever needed an example of primo Italian lifestyle, then you'll find it here in droves. A quick stop to check out fresh releases of house, techno, disco and 'oldies' can last an evening, fuelled by odd trips to the vintner next door. Backflip's weekly gathering Que Beleza, every Saturday between 4pm – 9pm, is the shop's way to showcase local DJs and live acts, spanning house, techno and more club-ready sounds as well as diggers reaching deep into their record bags for eclectic selections.
Splitting her time as a music consultant for television and university professor of sound design, Federica is also Backflip's on-site encyclopaedia of all things Brazilian, keeping the racks rotating with releases from Azymuth, Arthur Verocai and Sérgio Mendes. And for those looking for something a little tougher, the stacks of jungle, breakbeat, techno and DnB have you covered.
Finally, don't miss the tote bags and T-shirts from the likes of Axe on Wax, Bosconi and Sadar Bahar's Disco Beat Down. After all, it wouldn't be Milan without walking away with a new outfit.