Published on
January 28, 2016
Category
Features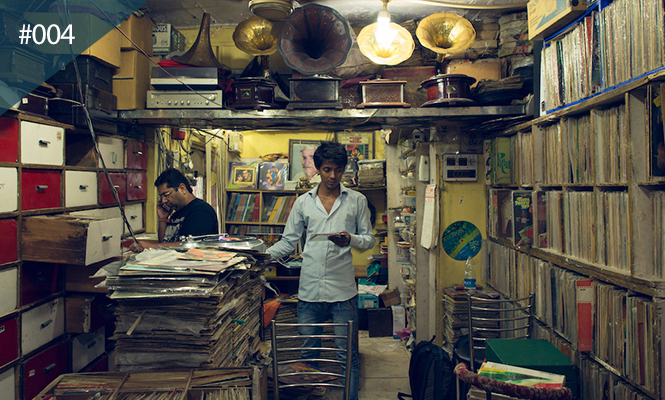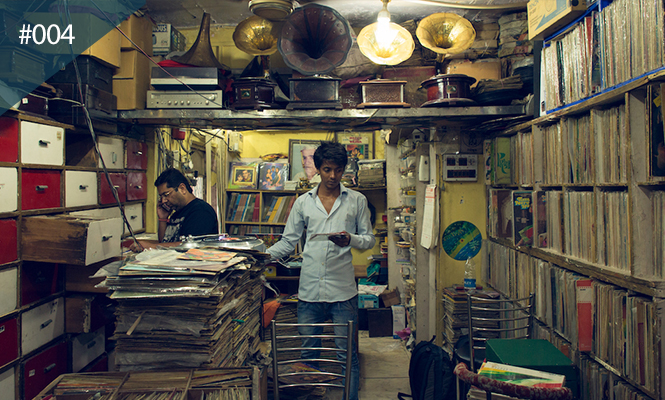 Our quest for the world's best record shops takes us to the Indian capital.
Every week, we pick out one must-visit spot from a different city around the world with photos and a little bit of history. Think of it as a kind of 1000 places to see before you die for record shops.
Following Hard Wax, Rough Trade and Dusty Groove, we're heading this week to India and to the last standing vinyl record shop in the capital district of Delhi.
Snake charmers on vinyl, rows of Hindi bhujans, Bollywood and Lollywood soundtracks, vintage gramophones, piles of shoes… Welcome to the New Gramophone House.
---
New Gramophone House
Location: Shop No. 9, Opposite Moti Cinema, Main Road, Chandni Chowk Road, New Delhi, Delhi 110006, India
Go for: Indian classical, film music, folk and devotional records
What's the story? It might be the last shop standing record shop in Delhi, but New Gramophone Records was actually established in, what's now, Pakistan's Lahore, in 1930.
Following the 1947 Partition of India, the shop relocated to its current spot, atop a shoe shop, in the bustling, hyperactive Chandni Chowk district. Run by Anuj Rajpal, son of original founder Ramesh Rajpal, the shop has become something an institution with both locals and travelling collectors.
With stacks upon stacks of Desi records to get through, it's not always easy knowing where to begin. Tom D. Morgan, whose photographs are featured above, describes his overwhelming first visit:
"With a recording by Lata Mangeshkar on my phone, I played it to the shop assistant and so began my foray into the depths of New Gramophone House's collection. From religious recordings in Urdu, to Bollywood B Movie soundtracks via snake charmer recordings, this was unlike any record shop experience I've experienced. Beautiful record artwork, stacks of 7 inches, tens of gramophones and an ambivalent manager Anuj Rajpal, reminiscent of Jack Black in High Fidelity, made the experience one that will not be soon forgotten."
Special thanks to Tom D. Morgan for the brilliant photography and research.