Published on
August 22, 2018
Category
Features
Hip-hop, house and techno have long used music as a way to speak truth to power, and Aretha remains as much a spiritual influence as a literal one.
Aretha Franklin's music has been woven into our collective cultural consciousness, in a way that few other artists have been. You could call it The Aretha Effect: a combination of her singularly spiritual vocal dexterity mixed with that intangible way only she could take a great track and make it transcendent.
Her ability to transcend was not confined to the music world. Aretha was an active member in American politics during the '60s and '70s, touring with Dr. Martin Luther King Jr and campaigning across the USA, even donating profits from entire tours to Dr. King's cause. Beyond Aretha's tangible work at the time, her song 'Respect' became an anthem of both the Civil Rights and Women's Rights Movements. Over four decades later, it has remained an international rallying cry, most recently during the Women's Marches, where it could be heard at every protest in every country.
Genres like hip-hop, rap, house and techno have long used music as a way to speak truth to power. As such, Aretha is one of the most sampled and recognised voices within these realms too, as much a spiritual influence as a musical one. Everyone from J Dilla and Gangstarr to Robert Hood and A Tribe Called Quest has sampled her music – taking snippets as short as a few seconds and reworking them in exultant ways. With over forty albums of released material, producers will doubtless be shaping her songs into fresh sounds for many years to come. Here are a selection of our favourites from the Queen of Soul.
---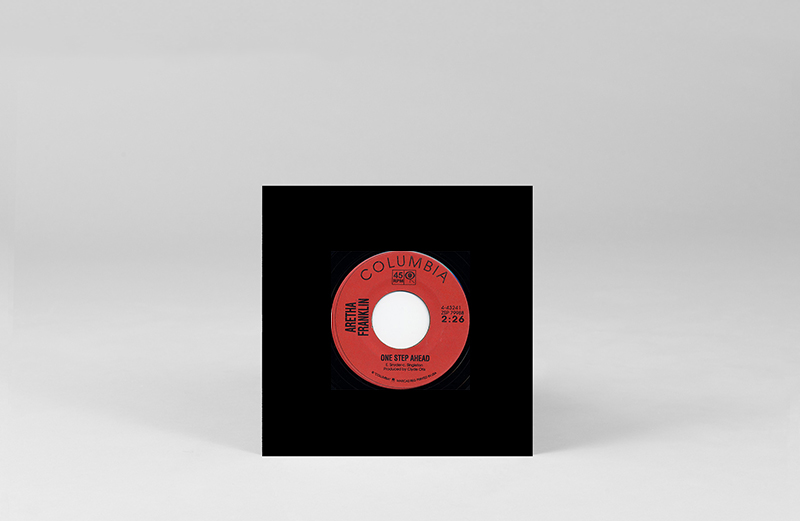 Aretha Franklin
'One Step Ahead' 7″
(Columbia, 1965)
Though it may seem unbelievable today, Aretha had yet to become a worldwide name when, aged 23, she recorded 'One Step Ahead' for Columbia Records, in 1965. Released on a 7″ b/w 'I Can't Wait To See My Baby's Face', even today the song is still one Aretha's lesser known tracks compared with likes of 'I Say A Little Prayer', 'Think', and 'Respect'. Whether people know it or not,'One Step Ahead' contains perhaps the most influential and seminal Aretha sample ever created, thanks to its use in Mos Def's hip-hop track 'Ms. Fat Booty', the first single from his iconic LP Black On Both Sides.
In the original, you're almost lulled into a false sense of security that this is another sweetly sung, sixties tale of love unrequited – opening with woozy Bobby Darin 'Dream Lover'-esque instrumentals and Aretha crooning atop. Until the chorus that is, when Aretha's heartbreak rips through, "Your warm breath on my shoulder / keeps reminding me / that it's too soon to forget you / It's too late to be free, can't you see." It's this duality between the verses and heavy spirituals of the chorus that gives the song its power, a feeling NYC producer Ayatollah harnessed when he spliced Aretha's vocals into a different hue – 'I know I can't afford to stop for one moment / That it's too soon to forget you' – laying the back drop for Mos Def. Here, he tells a tale of love we knew was doomed from the start, from the girl he knew would play with his heart: "In she came with the same type game / The type of girl giving out the fake cell phone and name… Big fame."
---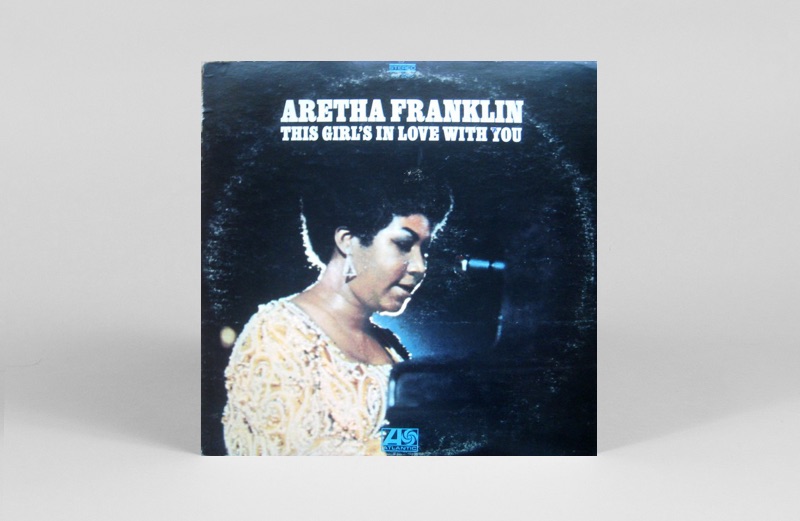 Aretha Franklin
'Call Me' from This Girl's In Love With You
(Atlantic, 1970)
One of Aretha's timeless ballads, 'Call Me' appears towards the tail end of This Girl's In Love With You, and was just another example of how her extraordinary voice could create tension and depth of feeling from the simplest musical ideas. With Aretha on keys backed by the Muscle Shoals Rhythm Section, 'Call Me' lent a piano hook to Method Man, Inspectah Deck and Raekwon's 'Spazzola' in 1998, before Kanye West dropped it deep into the mix on Slum Village's 2004 track 'Selfish'. More recently Big Sean included 'Call Me' on his Finally Famous mixtape and Joey Bada$$ tapped into the track's melancholy underbelly on 2013's 'Reign'.
---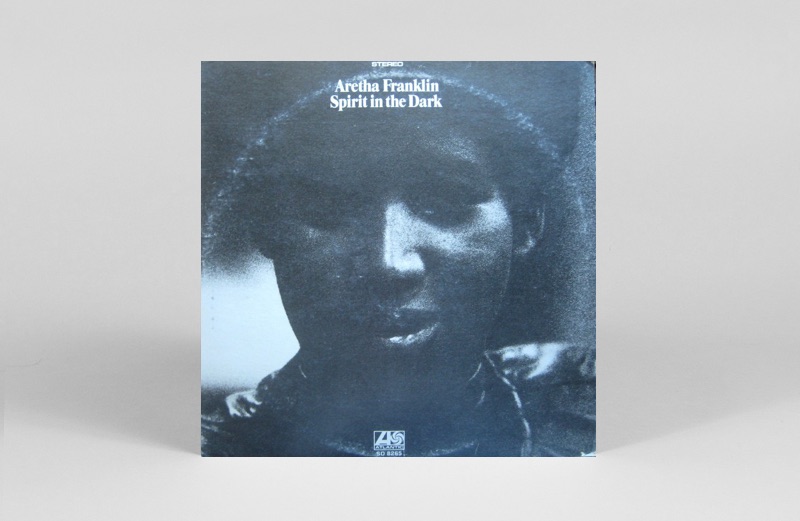 Aretha Franklin
'Spirit In The Dark' from Spirit In The Dark
(Atlantic, 1970)
This was obviously an era in Aretha's career that particularly appealed to Kanye West who made 'Spirit In the Dark' the backbone of The College Dropout track 'School Spirit' the same year. Indebted to Aretha's roots in the gospel tradition, the 'Spirit In the Dark' original moves up through the gears into a full-blown devotional frenzy, with Kanye opting to take the rhythmic bump and tweaked vocal lines to give a spiritual edge to the 3-part album track. There's also an intoxicating Herbie Mann cover, released in 1971, that it well worth seeking out.
---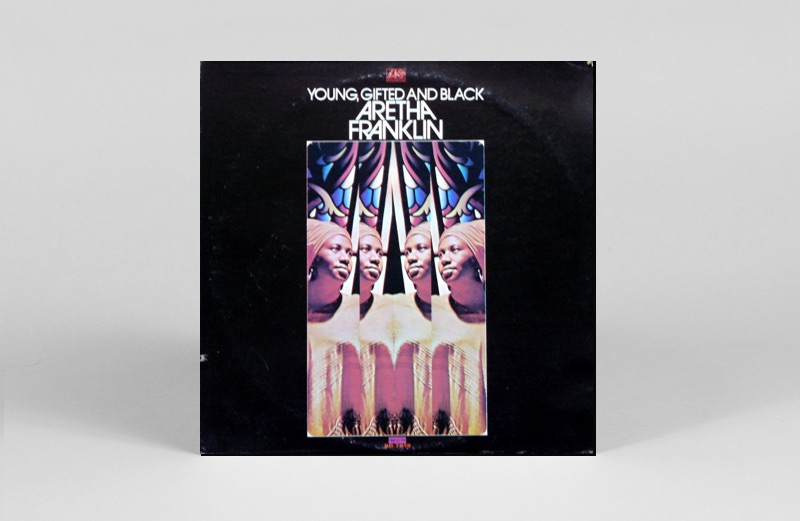 Aretha Franklin
'Young, Gifted And Black' from Young, Gifted And Black
(Atlantic, 1972)
'Young, Gifted And Black' is the title track from her 1972 LP – a cover of Nina Simone's 'To Be Young, Gifted And Black'. It was recorded and released during Aretha's "Atlantic Years", which saw the Queen of Soul become an international household name. Though the 46-year-old song has been sampled multiple times since the nineties on tracks like Gangstarr's '92 Interlude' and Heavy D's 'Yes Y'All', two of its recent iterations are most noteworthy. Proof, if ever you needed it, that in the right hands, even Aretha's better known samples can be given fresh life. The first of which is by relatively unknown Chicago MC Kenautis Smith, turning out one of the most powerful reimagining of her 'Young, Gifted And Black' vocals to date on his 2016 track 'In A World So Cold'. Most recently the song was sampled on the opening, title-track from one of our favourite albums of 2017, Rapsody's Laila's Wisdom. Here, Aretha's sample becomes a call-to-attention for all those listening – Rapsody is ushering in a new era, one where she ascends the hip-hop throne.
---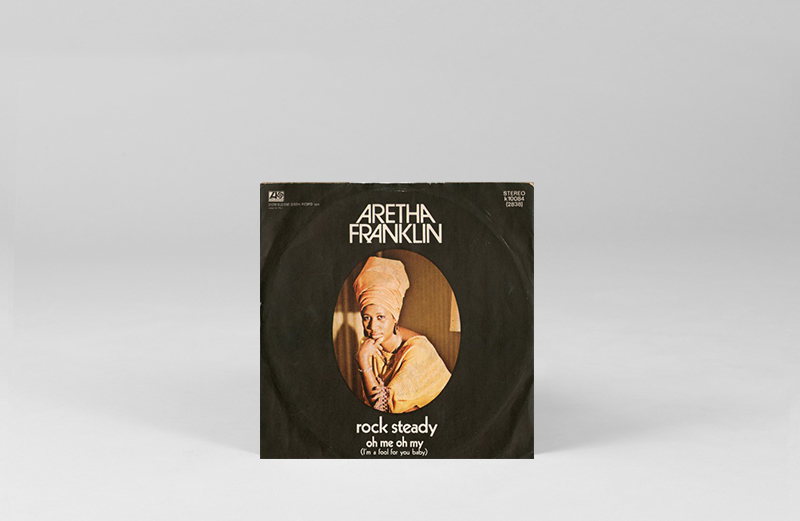 Aretha Franklin
'Rock Steady' from Young, Gifted And Black
(Atlantic, 1972)
Many hip-hop producers repeatedly used Aretha's music as source material. One of Aretha's most sampled songs to date, with 115 uses of the track alone, is cowbell funk patroller 'Rock Steady', from Young, Gifted And Black. Sometimes producers even returned to the same song, multiple times, as with J Dilla who sampled 'Rock Steady' on both 'Rockhuh!' as well as the posthumously released 'Feel This Shit' – two tracks which sound entirely different. Beyond Dilla's visions, 'Rock Steady' has also appeared in familiar form on EPDM's '88 classic 'I'm Housin', as well as stripped back, seconds long snippets on Dr. Dre's 'Rat-Tat-Tat-Tat' and OutKast's 'Jazzy Bell'.
---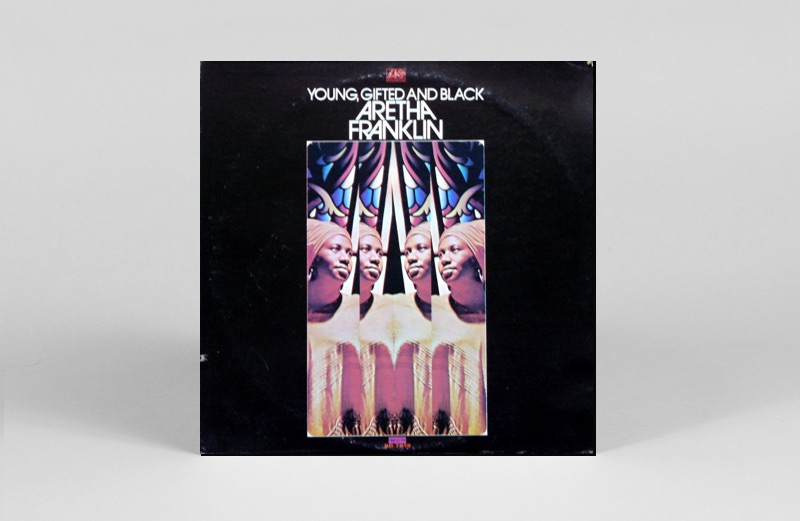 Aretha Franklin
'Day Dreaming' from Young, Gifted And Black
(Atlantic, 1972)
Although it spent two weeks at the top of the Hot Soul Singles chart in April 1972, it's the album version of 'Day Dreaming' that contains the crucial full version, its airy intro deemed 'too psychedelic' for radio play. With Donny Hathaway on electric piano and Hubert Laws' jazzy flute flourishes throughout, the track was a producer's 'dream', and notably features on MC Solaar's 'Daydreamin'', while vocal interpolations of Aretha's timeless 'hey baby I'm thinking of you', (in her case Temptations' Dennis Edwards) feature on Grand Puba's 'Playing the Game', and Blackstreet's 'Tonight's The Night', as well as early 2000s tracks by Cam'ron and T.I.. It has also been covered by Mary J. Blige, Natalie Cole, and even Roy Ayers, whose 1973 version is the centre-piece of his stunning Red Black and Green LP.
---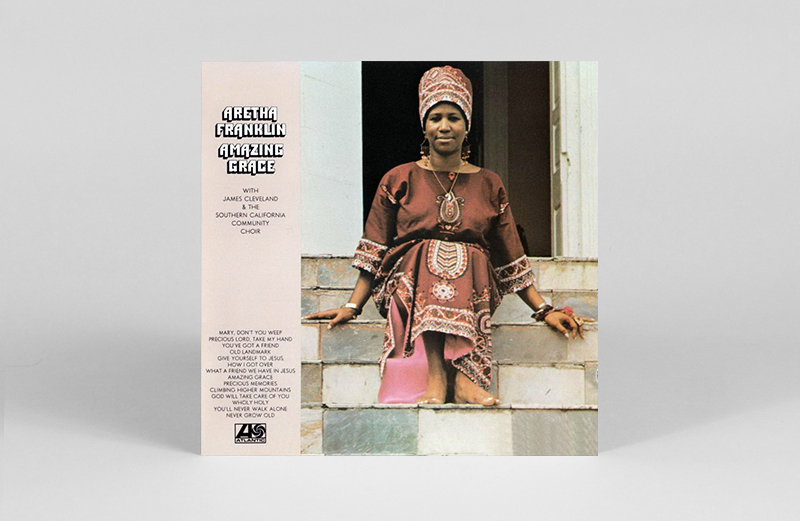 Aretha Franklin
'Never Grow Old' from Amazing Grace
(Atlantic, 1972)
Aretha released her first version of Gospel track 'Never Grow Old' in 1956 on the album Songs of Faith, a live recording from when she was 14 years old. But its later appearance on her 1972 album Amazing Grace is the version that's been sampled to most dramatic effect. Enter legendary Detroit techno producer Robert Hood under his Floorplan alias. Disproving the idea that certain songs should be un-fuck-with-able, he released his, now anthemic, 'Never Grow Old' on 2014 Paradise LP. Not content with creating one of the decade's best house tracks, Hood reworked it into a new 'Re-Plant' version, which has become even more popular still.
---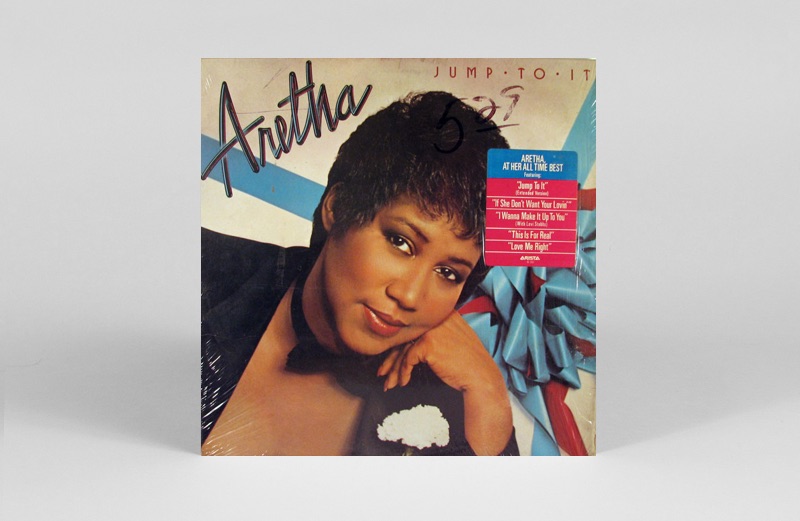 Aretha Franklin
'Jump To It' from Jump To it
(Arista, 1982)
An unjustly overlooked period of Aretha's career, the early '80s begat a handful of disco and boogie 12"s worthy of the Queen Of Soul's earlier work. As well as 'Get It Right' and 'Every Girl (Wants my Guy)' released the following year, the Luther Vandross-produced 'Jump To It' lent Aretha's velvet vocal stabs to Pal Joey's 1989 Soho classic 'Hot Music (Jazz Mix)', her 'jump' sparring with Karen Young's 'hot' across the now iconic looped Marcus Roberts piano riff. You'll also find it on Luke Vibert's Kerrier District 3 track 'Kiss My Bass' from 2011 and likely a number of illicit edit 12"s.