Published on
November 16, 2023
Category
Features
Jim Ottewill explores the rise of audiophile parties and venues across the UK.
The numbers surrounding the demise of UK clubs are stark, with an astonishing one in five thought to have shut since 2020. 
Yet amid this disco bloodbath, from London to Glasgow via Sheffield and Manchester, there's a groundswell of spaces prioritising brilliant sound inspired by Loft party pioneer David Mancuso and his successors. At their heart is a love for community, connections and high-end audio. 
"We always aimed for it to feel like a house party that's open to all," says Coorie Doon's Kieran McCann on their Glasgow party's origins. "We wanted to create a space where everyone feels welcome," he continues. "Especially people uncomfortable in traditional, commercial clubbing environments."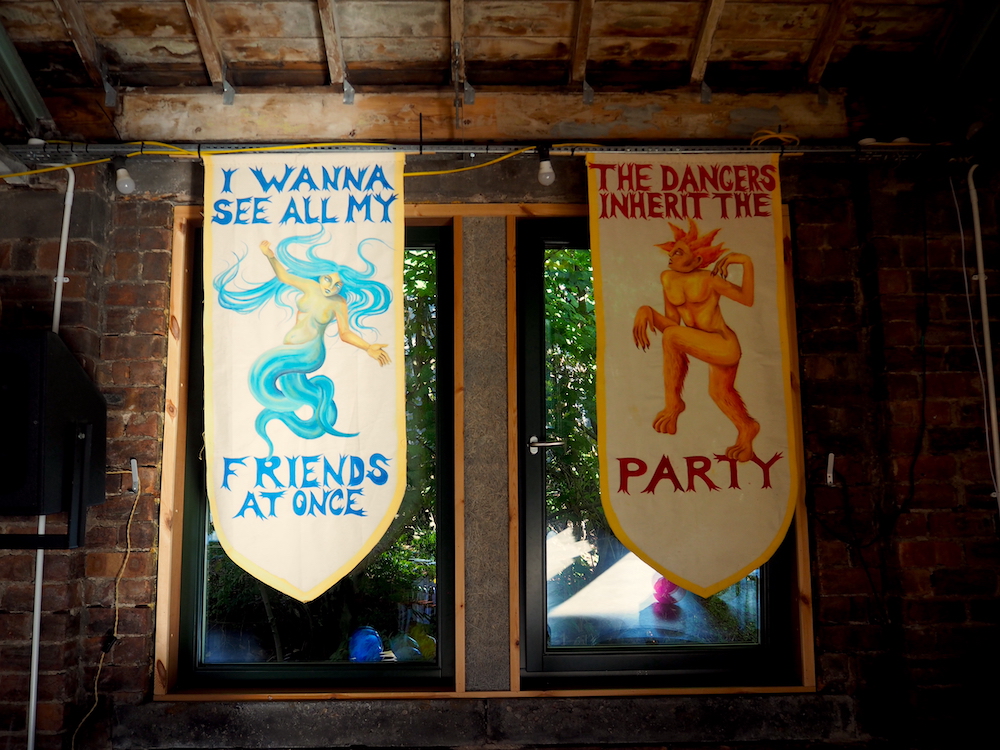 They are not alone – In Ancoats, Manchester, NAM is pairing sonic heaven with Vietnamese food while across the Snake Pass in Sheffield, Apricot Ballroom is carving out an audio nerd's dream. Sonically united, these crews draw on the past to envision a new future for dance parties. 
"Apricot Ballroom is a monthly party that has developed a community around it," says Dave Sheard (aka DJ and promoter Nonna Fab). "The same members attend each month, so it has this extended family feel. Our four-point sound system contributes in a really special way, allowing people to interact, dance and talk differently to your standard club setups."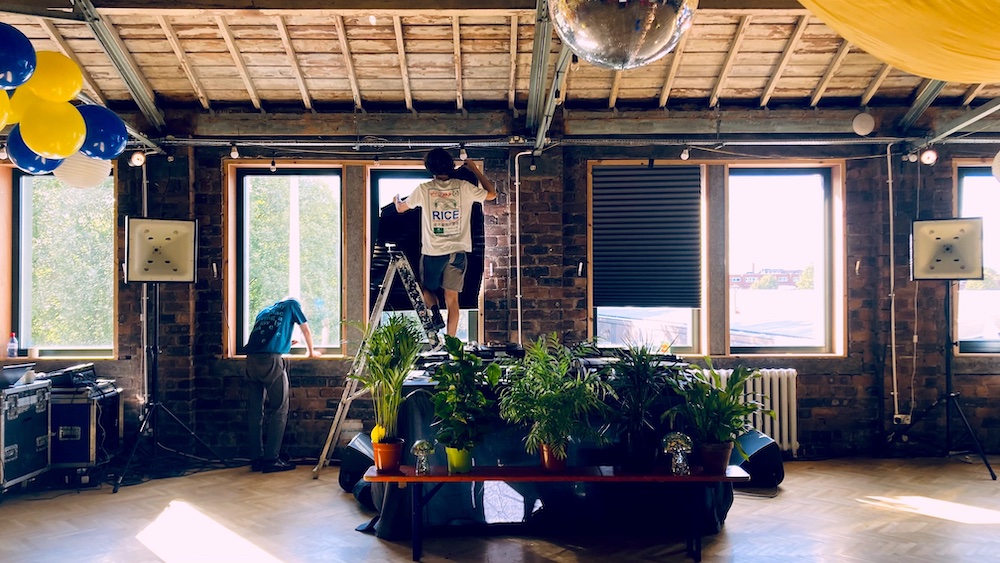 Glasgow's Coorie Doon is three friends united by dancefloor joy. Kieran, alongside Finlay Kerr and Cameron Smith, met through Colleen 'Cosmo' Murphy's online community. The former was invited to DJ at a launch party for Cosmo's first Balearic Breakfast compilation. Finlay saw the news and contacted Kieran via Instagram. 
"I reached out to Colleen for some advice about how we might start a Loft-style party," says Kieran. "As David Mancuso's friend and protegé, and founder member of the London Loft Party, she was the perfect person to get advice from and connected us with two of the most influential people in audiophile dance parties, Iain Mackie and Andrew Pirie."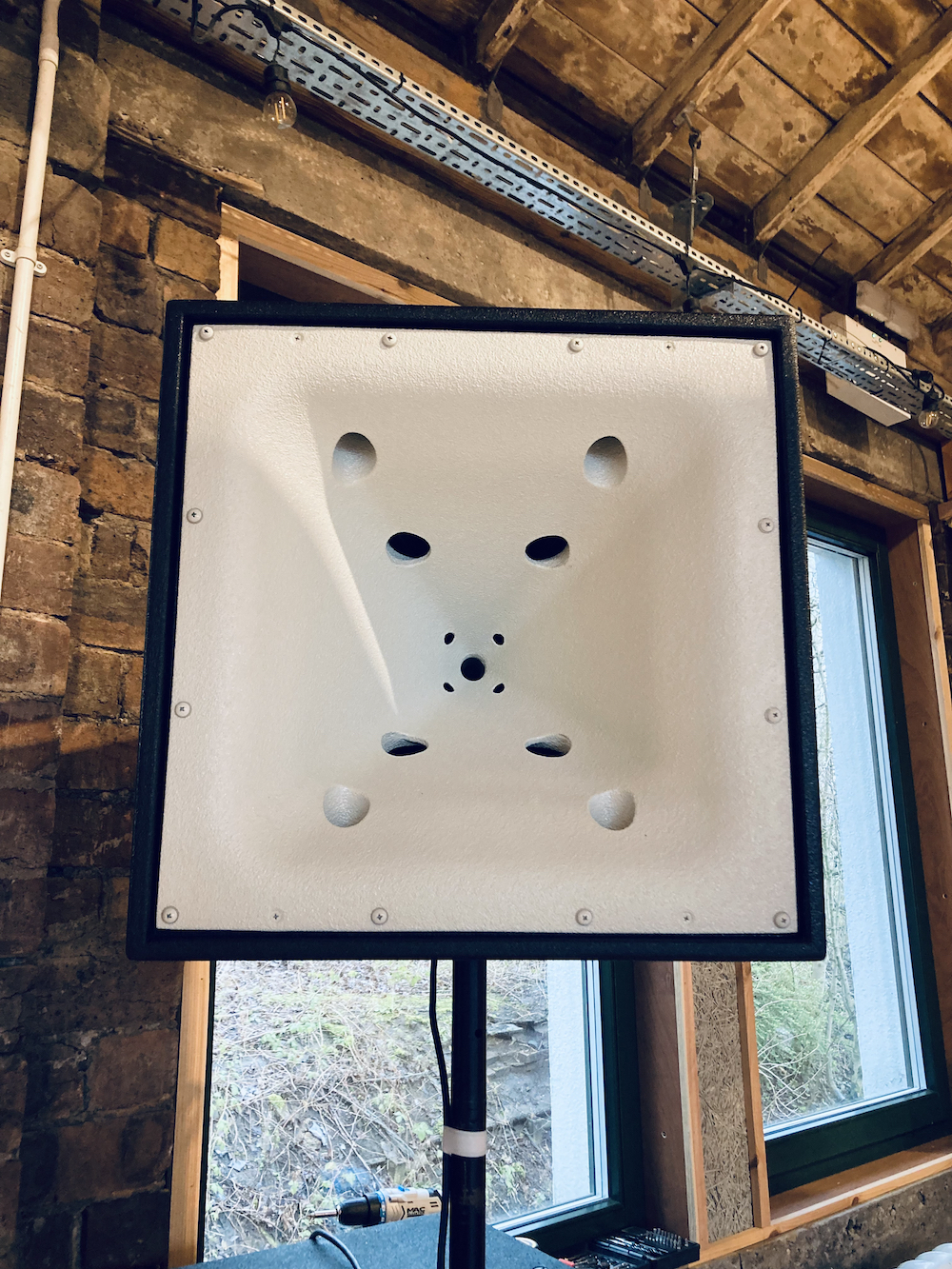 Iain is the Director of Danley Distribution and A-Live Sound, while Andrew is a hi-fi expert at Loud & Clear, one of the UK's leading audio shops. Both were close associates of Mancuso, involved with his Glasgow parties in the early 2000s and have supported Colleen at the London Loft–and now the Coorie Doon parties that have gone down at the Civic House First floor Studio where their next sold-out event will take place in December). Their five-point Danley sound system aims to put the spotlight on the dancers – not the DJs.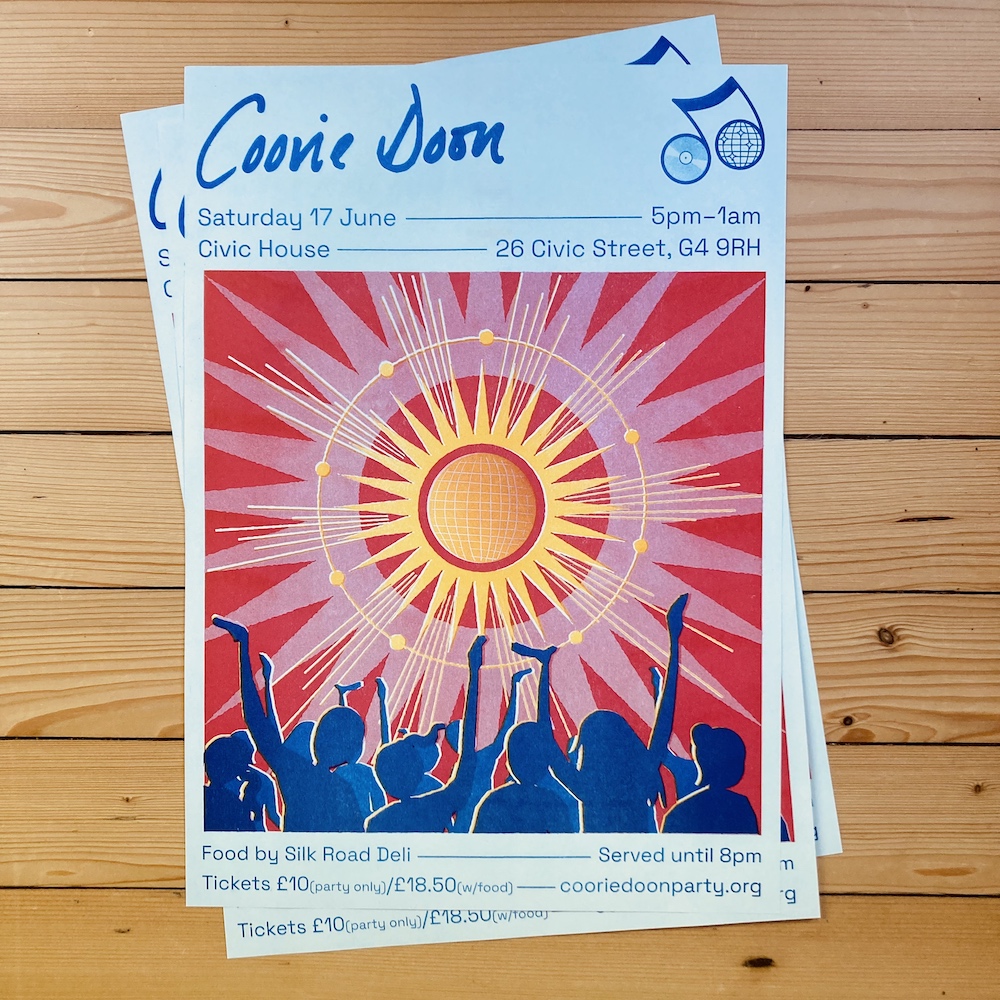 "It is configured with two main left and right speakers and a mono in the middle which all face the booth," says Kieran. "Then we have two speakers on either side running at a much lower volume, meaning most of the sound comes towards the booth rather than from it. The purpose is to take the focus away from those playing the music and encourage the dancers to face each other instead. To the best of my knowledge, this configuration was actually designed by David Mancuso for the Loft."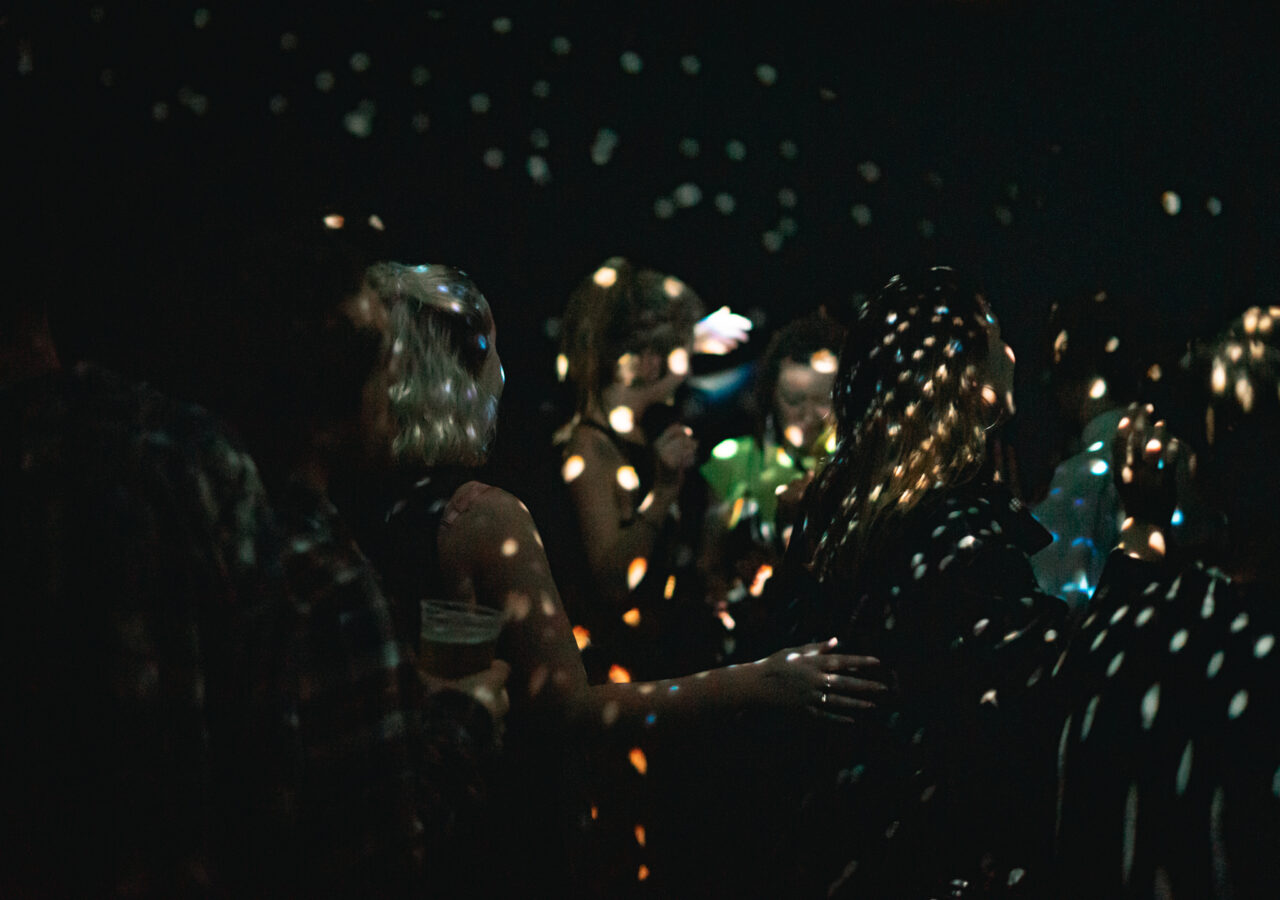 In Sheffield, Bal Fashions is a former clothes shop, turned small club making a big impression on the city's nightlife. Amid its programming is Apricot Ballroom, a monthly all-nighter with a focus on brilliant audio and psychedelic musical jams. Initially, Gabe Presland (DJ Joi La Frique) and Dave were inspired by visiting a Beauty & the Beat gathering in London. 
"One of their crew played the Wolf Müller Drum Drop edit of "Baiana" by Barbatuques which I'd been playing out a lot at the time," says Dave. "Hearing it on that system completely changed my whole perspective on the way sound can impact a room, with a track that was so familiar it felt very raw and organic, like I'd never heard it before." 
They decided to launch their own venture in South Yorkshire and spent some time scouring for Klipschorn speakers. When they did eventually find some, the collection involved a 12-hour round trip across the country in a knackered van.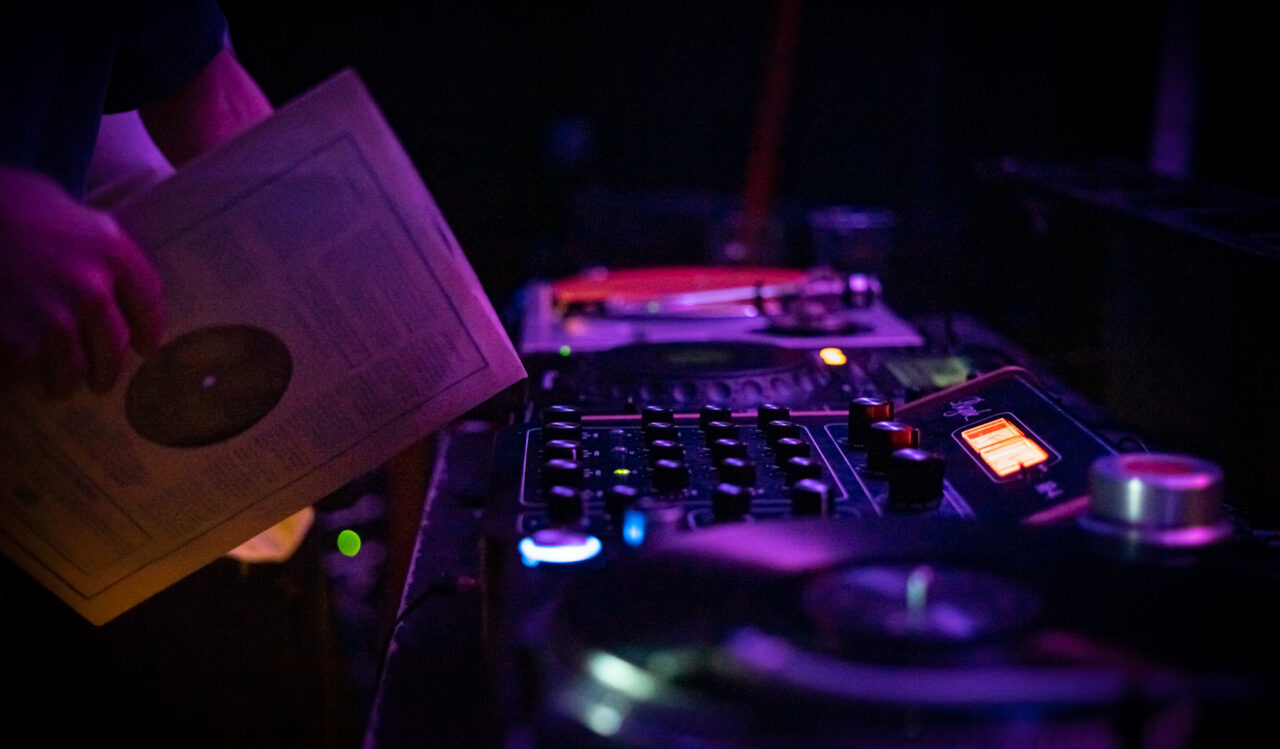 "We ended up driving down this pitch-black country road," says Dave. "It was the kinda place that you imagine a serial killer would hang out. This guy lifted the doors on a warehouse and there must have been over a million pounds worth of the craziest audio equipment ever. He took us through to the back, popped on a country-western CD player and we decided to take them! It was absolutely madness." 
Since then, Apricot Ballroom has evolved via word of mouth and focused on exploring what the Klipschorns are capable of, speakers that Gabe dubs as a "work of engineering brilliance".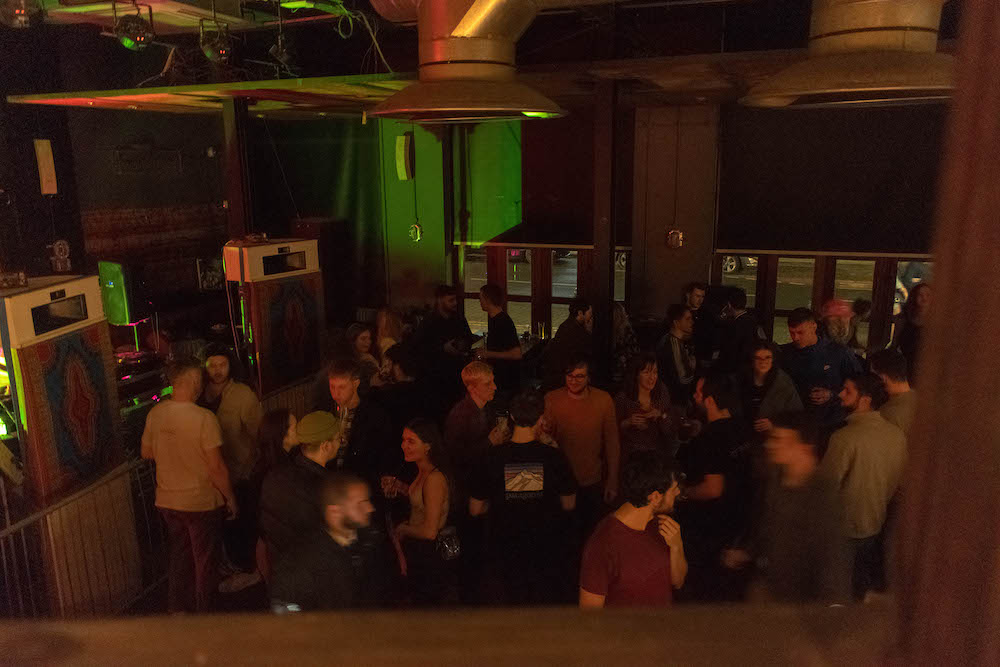 "They're something like 20x more efficient, meaning they need 20x less power to reach the same volume than standard speakers," he says. "We use a 100-watt per channel amplifier with ours, 4 X 100 watts runs nearly the whole system. Normally, you might need 1,000-2,000 watts per box, but with these speakers, you can use a much lower wattage, which opens the door to Class A amplification. This gives much lower distortion and an incredible quality of sound and realism." 
London's Brilliant Corners was the inspiration behind NAM in Manchester's Ancoats and helped them install their Klipschorn system. Marrying their sound with the Vietnamese food of owner Nam Tran's heritage, they believe the renewed vinyl love affair is fuelling this audiophile trend.
"The vinyl revival is definitely part of this new popularity," says Kacper Pieta, NAM's booker and event organiser. "Music enthusiasts want to go deeper into their music–and we want to provide somewhere for them to enjoy it."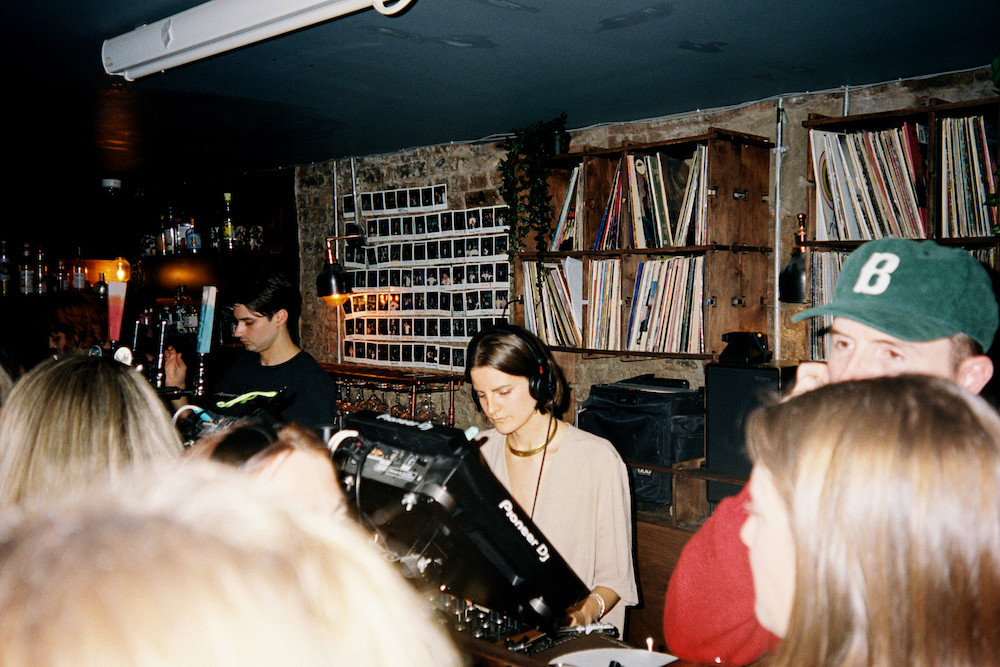 Despite the interest, Nam feels that operating as a viable business has been tricky in the current economic climate. The cost-of-living crisis paired with restrictive licensing have been enduring obstacles.
"Word of mouth is travelling and we often have people coming from all over the world to visit," he says. "Still, if I wanted to make more money, I'd focus on the food, but that's not what I want to do. I want to give people the same joy I get from listening to music in this setting." 
He cites their Lotus events, nights dedicated to womxn DJs from Manchester featuring discussion and DJs as highlights among guests from outside the city. "We've had amazing artists here–Nabihah Iqbal, Alexander Nut, local DJ Almo," he says. "We're still striving to make it a home away from home for all music lovers."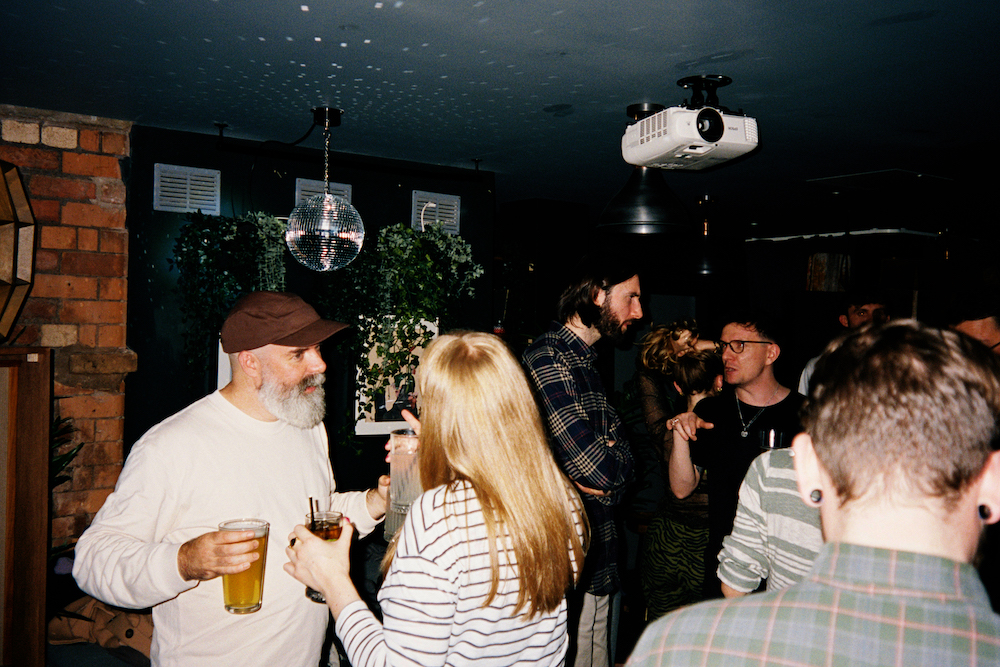 Previously, a London-centric scene, the love for brilliant musical experiences is spreading across the country, fuelled by this passion for fantastic sonic curation and sound. Discerning dancers are looking for intimate alternative experiences to typical clubs. 
Coorie Doon's Kieran agrees: "I became jaded by the club scene and as I got older, I didn't really have the desire to be out all night. But for a long time, I really missed dancing."
"I think a lot of people start to feel the same at a certain point in their lives and that's maybe why our party has found an audience," he continues. "It starts early (5pm), finishes early (1am), you can bring kids along for the first few hours, there's food available. A lot of other 'audiophile dance parties' follow a similar format and I think this has got people, who have maybe felt alienated by traditional clubbing environments, returning to the dance floor."
Words by Jim Ottewill. Find him on X and Instagram.
Read more: Dope from Hope, an insight into the mind of Paul Klipsch